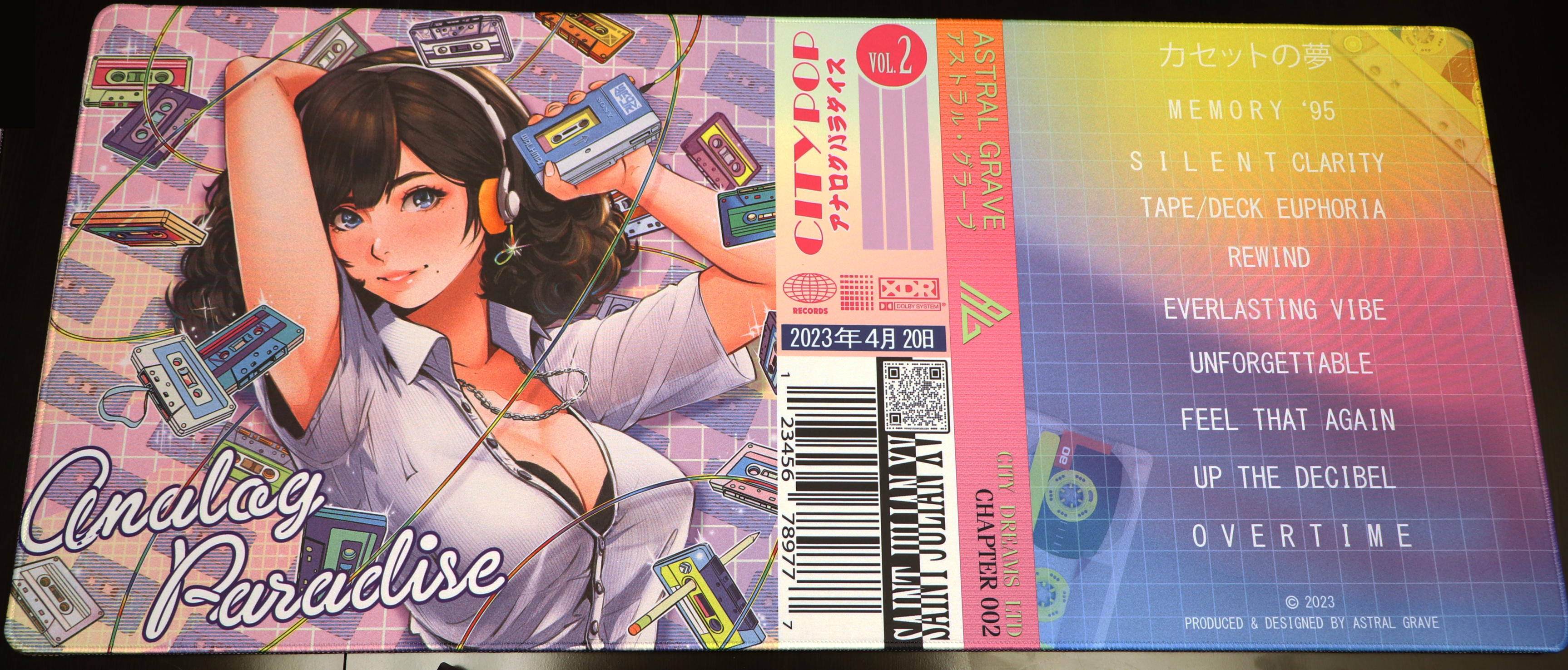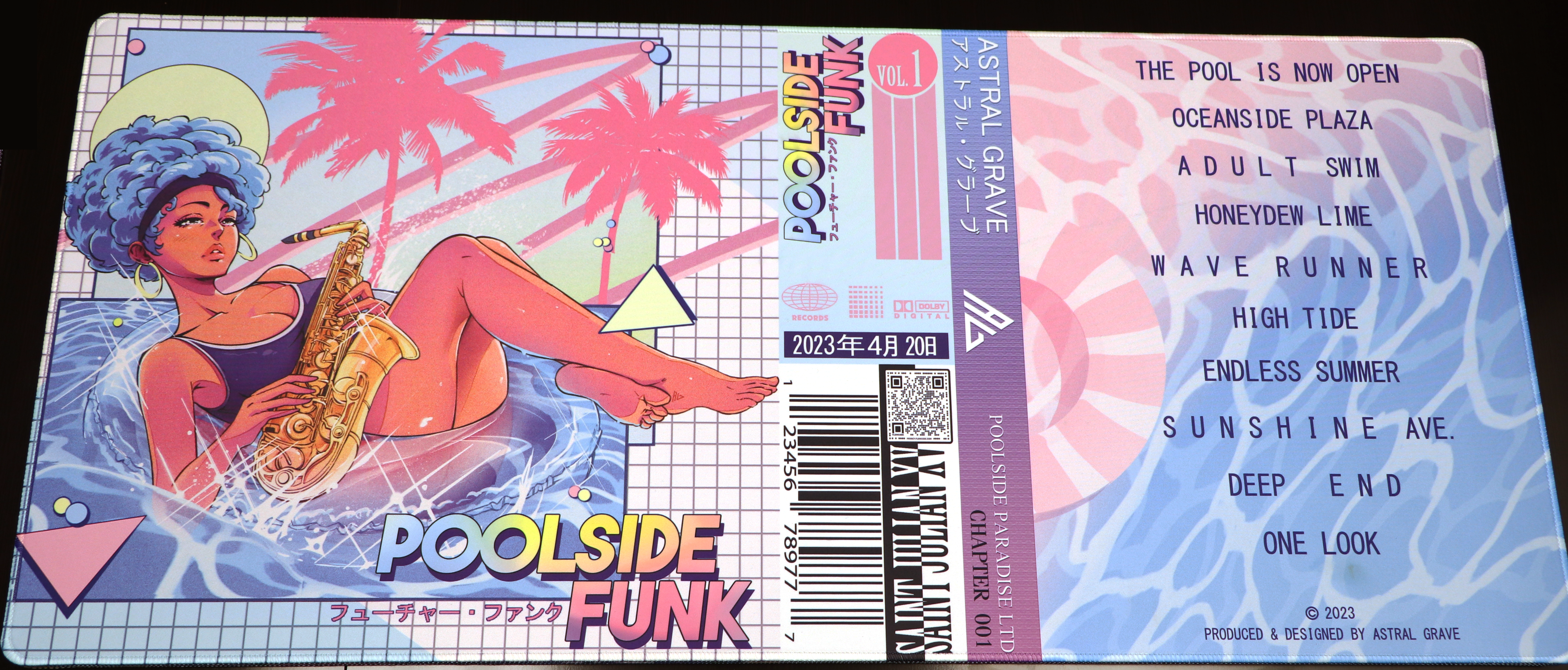 Nostalgia.FM Volume 1 Deskmats (Group Buy)
"Born in the 90's, I witnessed the dawn of technology and the widespread accessibility of media.
Anime, music, video games, and the personal computer swiftly cemented themselves as cornerstones of my upbringing, persistently influencing my artistic endeavours.
My illustrations aspire to harmonize the visual elements of pop culture and the technological landscape of that era, evoking a profound sense of nostalgia and the recollection of a bygone time."
Designed by: Astral Grave
Designs:
Midnight City Night Rider: Neon colours, anime, and a little attitude are combined together to create my own visual interpretation of one of my favourite music genres: Synthwave
Analog Paradise: Before CDs and iPods, there was the Cassette Player, and nothing was cooler than the Sony Walkman. Add this deskmat to your collection and enjoy paradise! Rewinding is not necessary.
Poolside Funk: Don't forget to grab your sunscreen when chilling poolside! This groovy deskmat pays respect to the sounds of RetroWave and Future Funk and is sure to keep the music blasting and the sun shining! Lifeguard NOT on duty.
Hidden in Your Words: Nature and technology engage in a harmonious dance, where nature's rhythm sets the beat, and technology provides elegant choreography. They move together, with nature's beauty leading the way, and technology complementing it with intricate steps, creating a mesmerizing performance of balance and innovation.
Koi no Yokan: A beautiful and intriguing concept from Japanese culture that can be described as the sense you have when you first meet someone that you are destined to fall in love with, even if you don't realize it immediately.
Not In OCE? Checkout your local vendor below:
US: Desktop Arts 
CA: Ashkeebs
UK: proto[Typist]