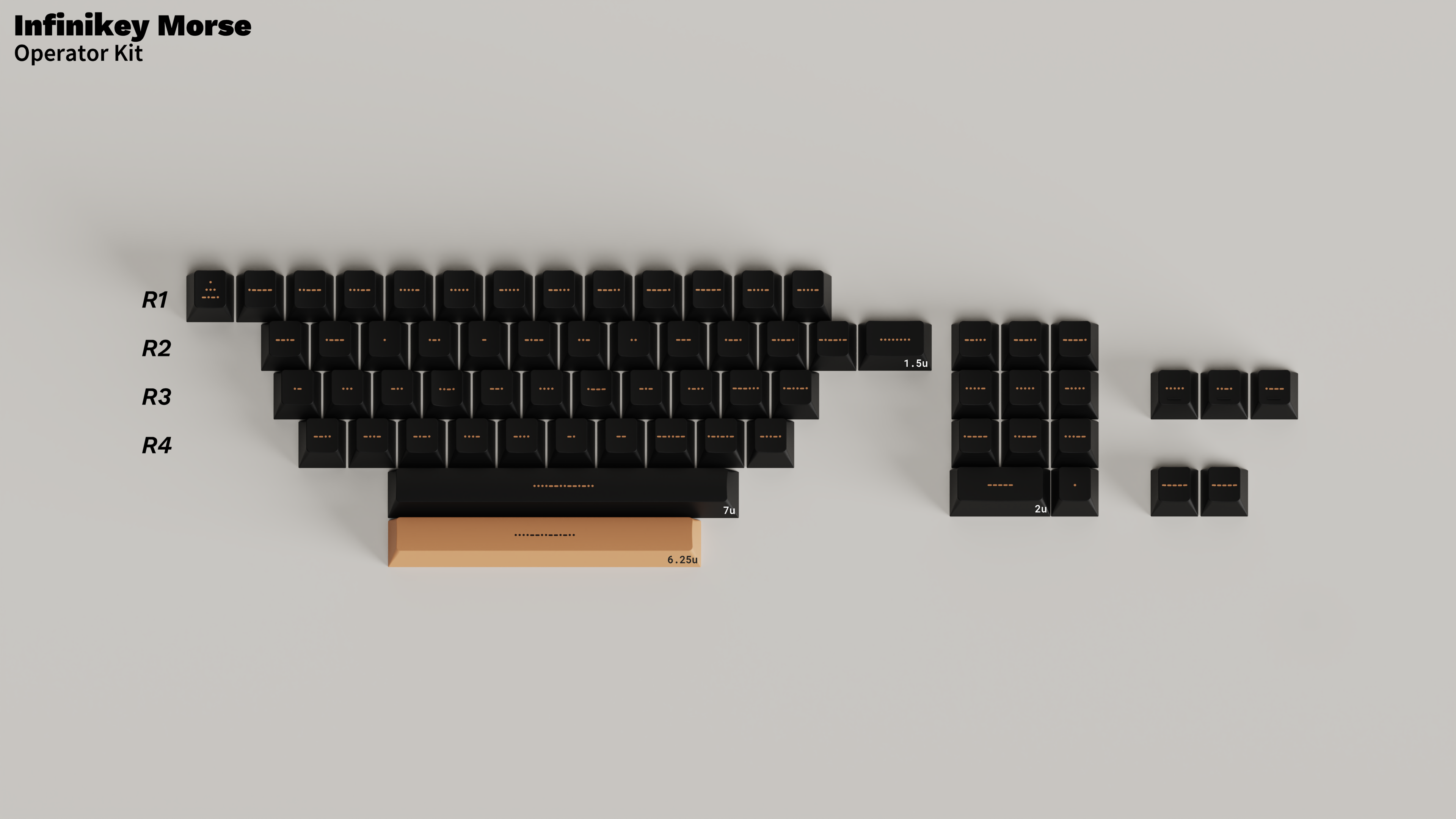 IFK Morse (In Production)
Group Buy Ran from November 21st - December 4th and is scheduled to ship in Q1 2022. 
About the set:
Designed by Dale. 
Morse is a simple set inspired by one of the first methods of telecommunication, a brilliant method developed by Samuel Morse.

Evocative of its less conventional use in military communications, the dark grays and orange colors accented by the ironclad silvery blues make this set very classy and a mainstay in most dark setups while still maintaining a beautiful monochrome colorway.
MX Compatible – works with Cherry MX switches and MX-style switches.
PBT Plastic / Dye Sublimation – Will not fade or shine over time.
Cherry Profile.
Manufactured by Infinikey.
Includes UK ISO Keys.
Includes support for: Full Size, Ortho, 40s, TKL, HHKB, FC660, CandyBar, Split Space, and many others.
Not in Oceania?