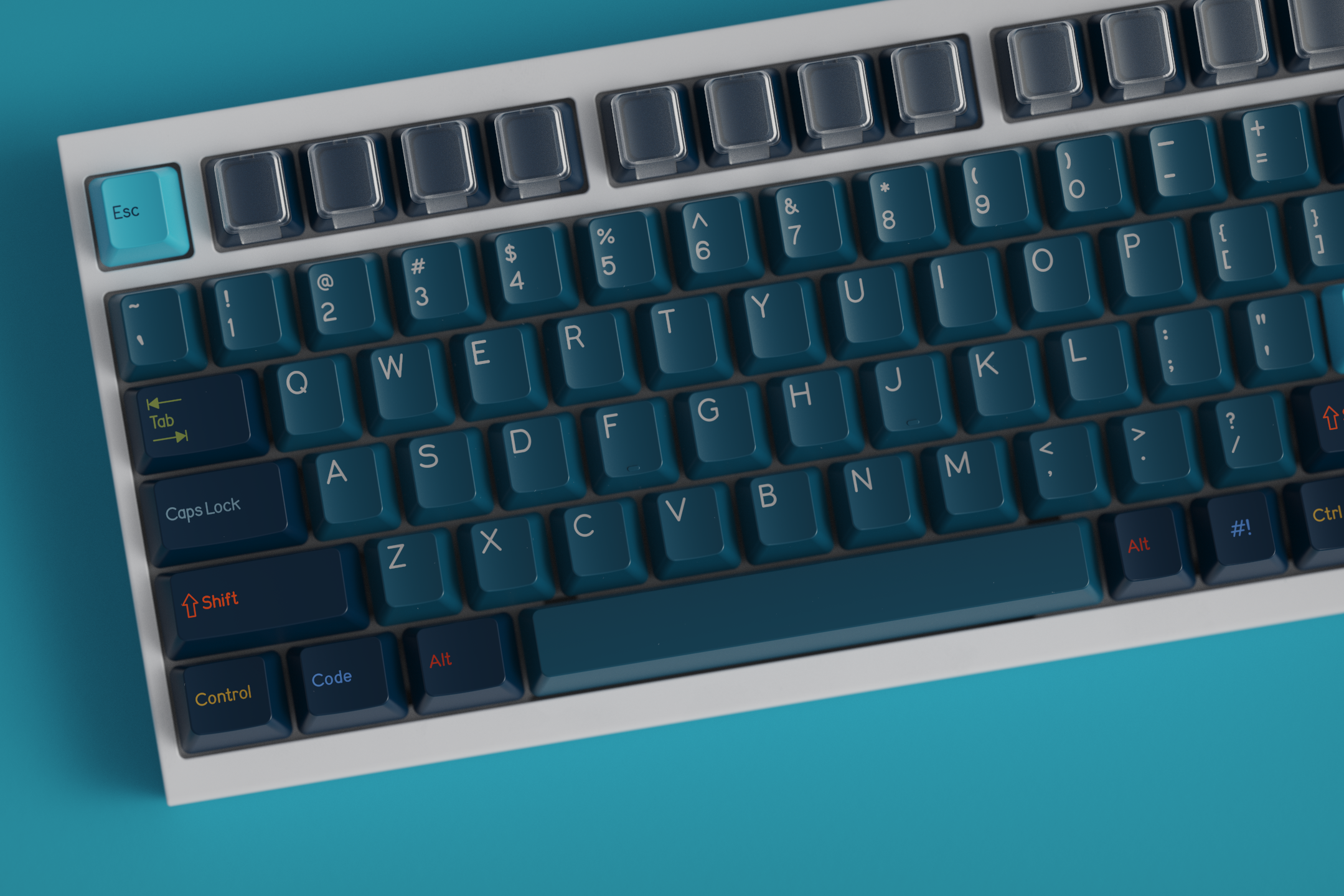 Group Buy Ran: November 2021
Designed by: Aiwanei
The Backstory:
"Solarized Dark is an IDE theme variant of Solarized both created by Ethan Schoonover originally for VIM.  It has been ported to many IDE's over the years and features a teal base with grey text and a multitude of colors for syntax highlighting.
 I really wanted to create a set that when I looked down at my keyboard, made me think immediately of the IDE theme. The biggest question I had was do I use custom colors or stock colors. 
Now SP has a wide range of custom colors, that can get you very far, but could it get me far enough?  After sitting down, comparing the IDE to the SP sample chips, tweaking, and compiling the options, and talking to Ethan about what he thought of the colors, tweaking some more, getting more feedback, I feel that using stock colors would give a pretty fair representation of the IDE theme, while also creating the parameters of the project as "Solarized Dark in DCS profile using the SP Stock Colors as the Color Palette"
Keycap Specifications:
MX Compatible – works with Cherry MX switches and MX-style switches.
Double shot ABS plastic - Will not fade. 
Signature Plastics DCS profile 
Manufactured by Signature Plastics in the United States of America.
Keybee Metal Artisan:

The images shown are renders of the product and are only used to estimate the final product. The end product may vary in color from the renders as they are not guaranteed to be 100% accurate to the end product. By purchasing this product, you are agreeing to the above terms and the Group Buy/Pre-Order and Refund Policy found here.