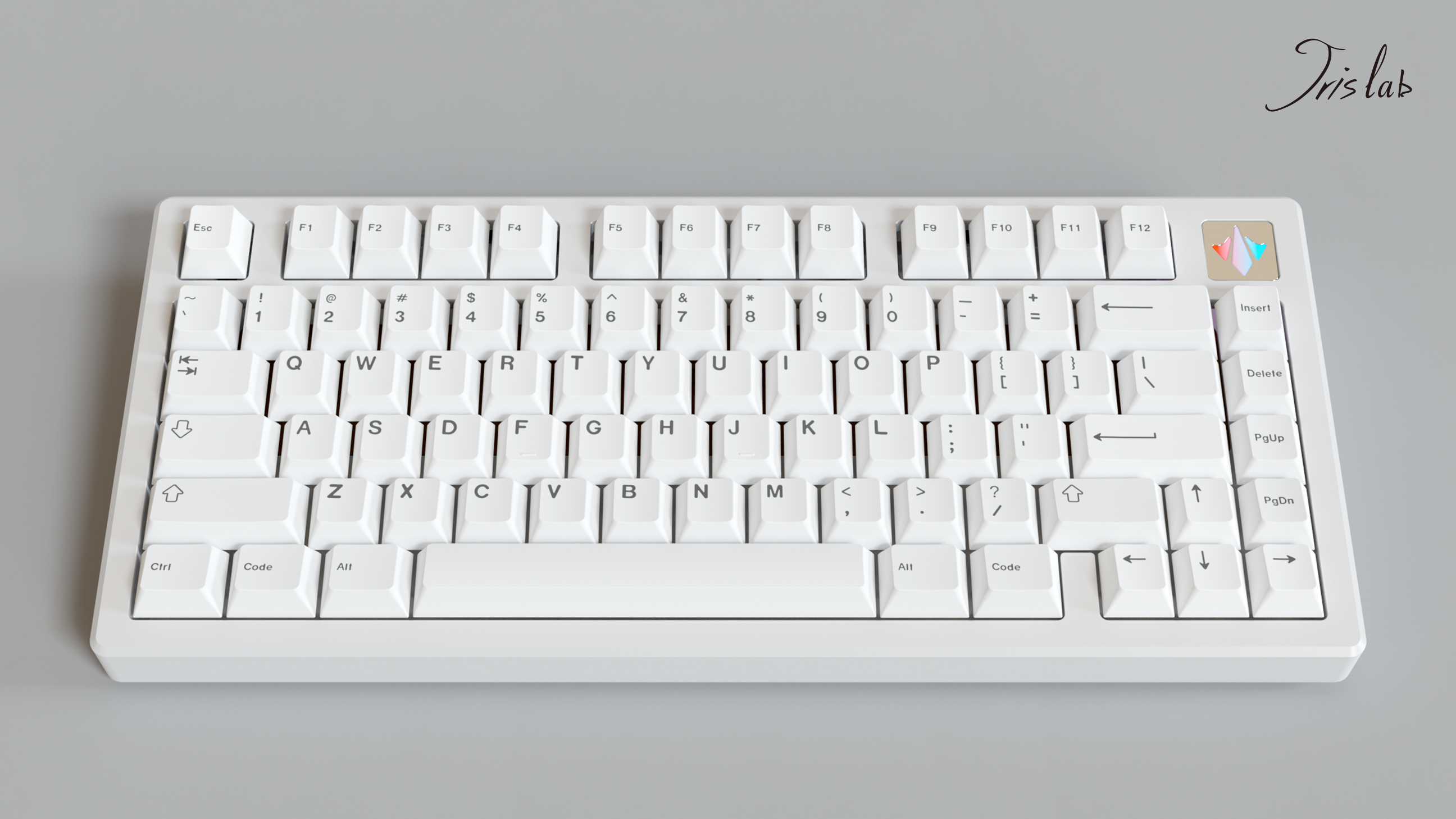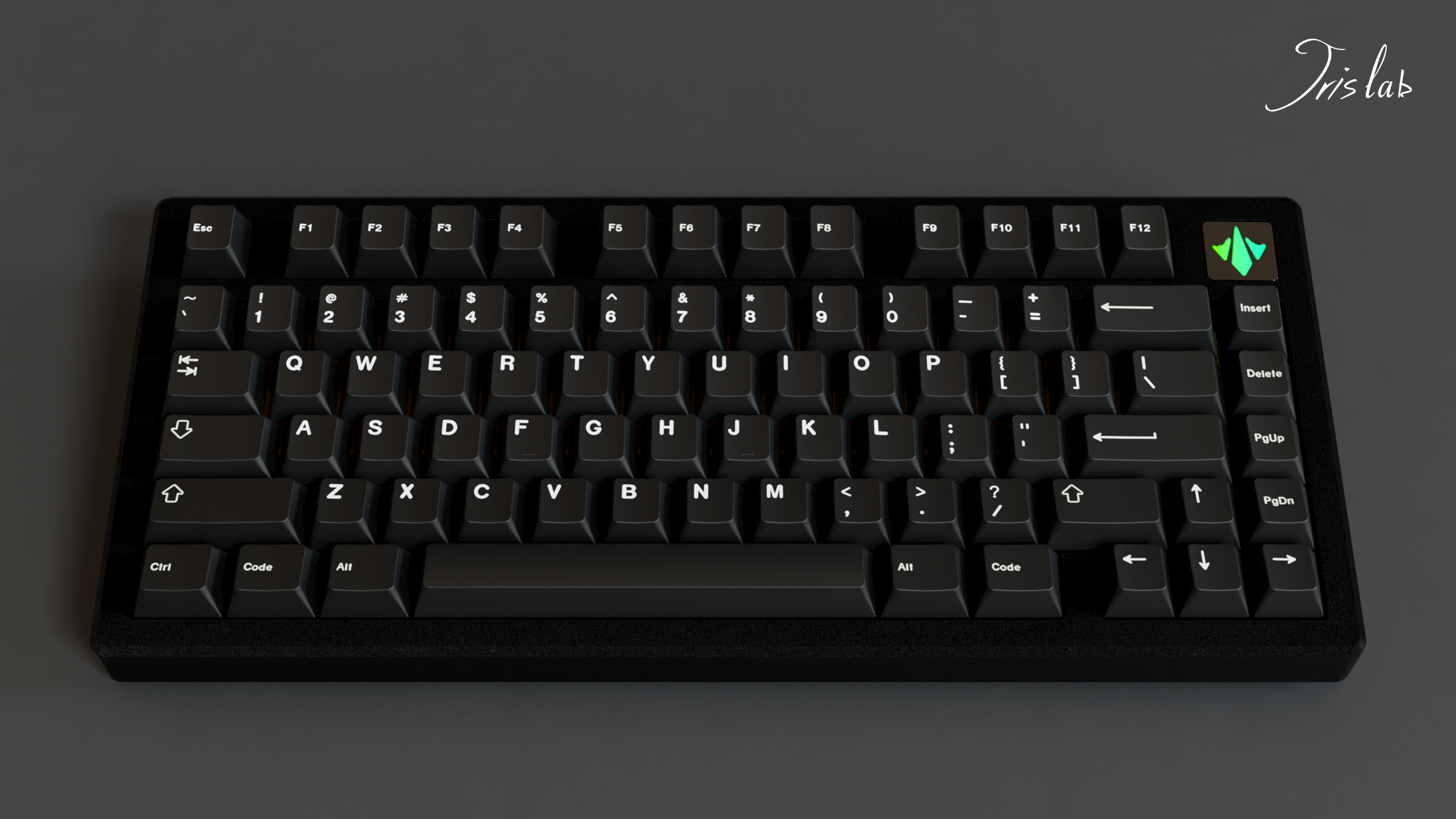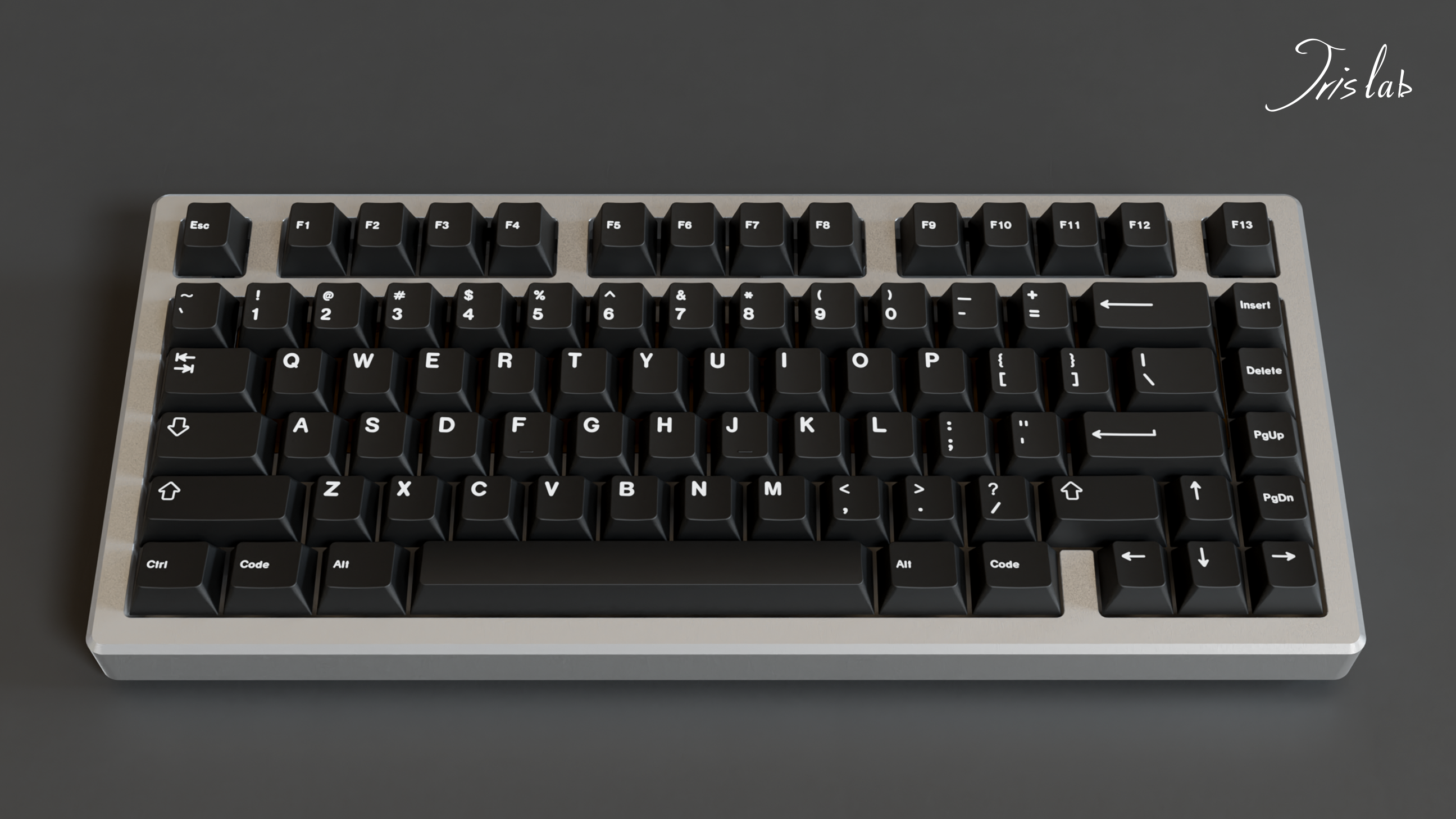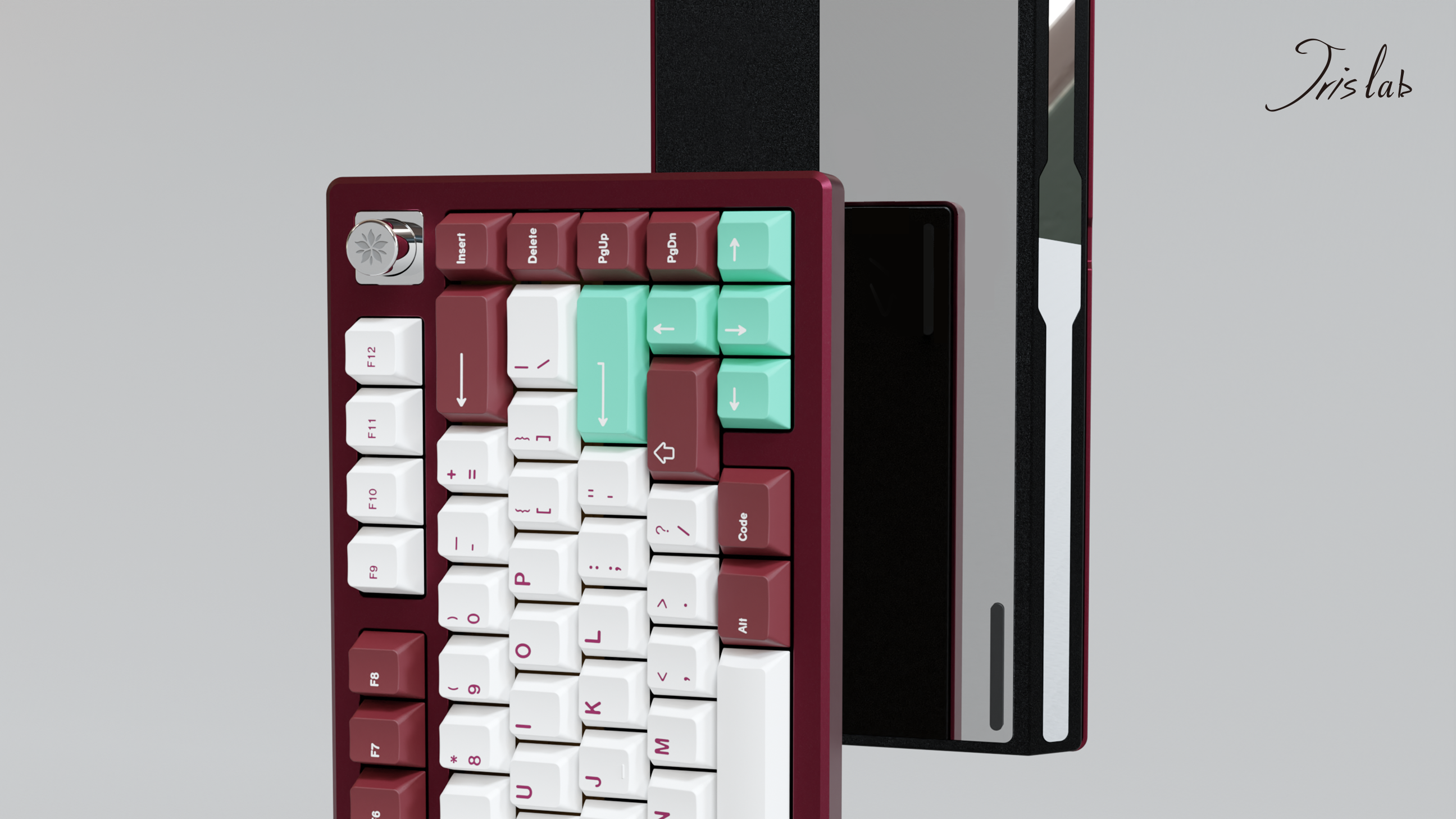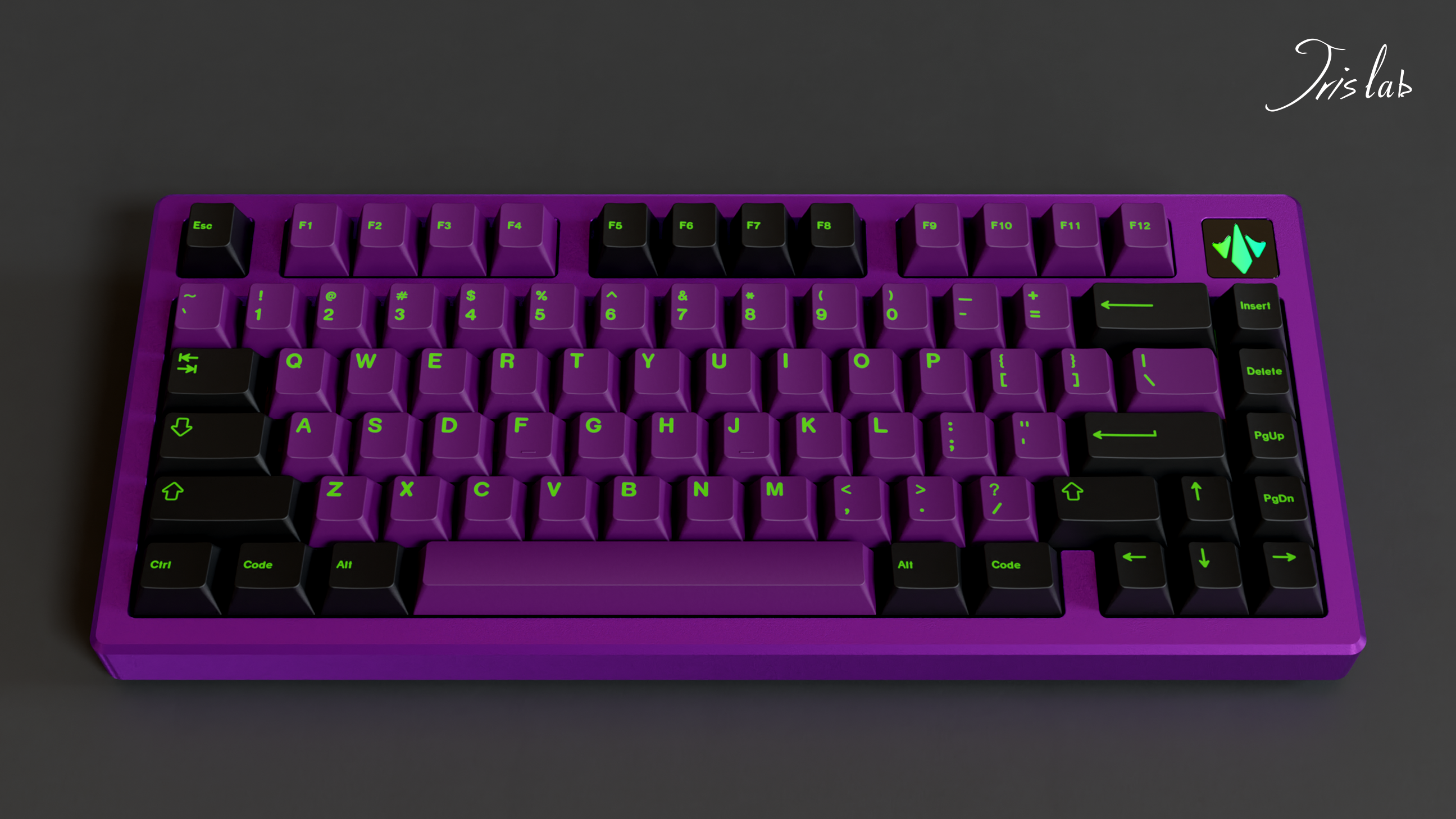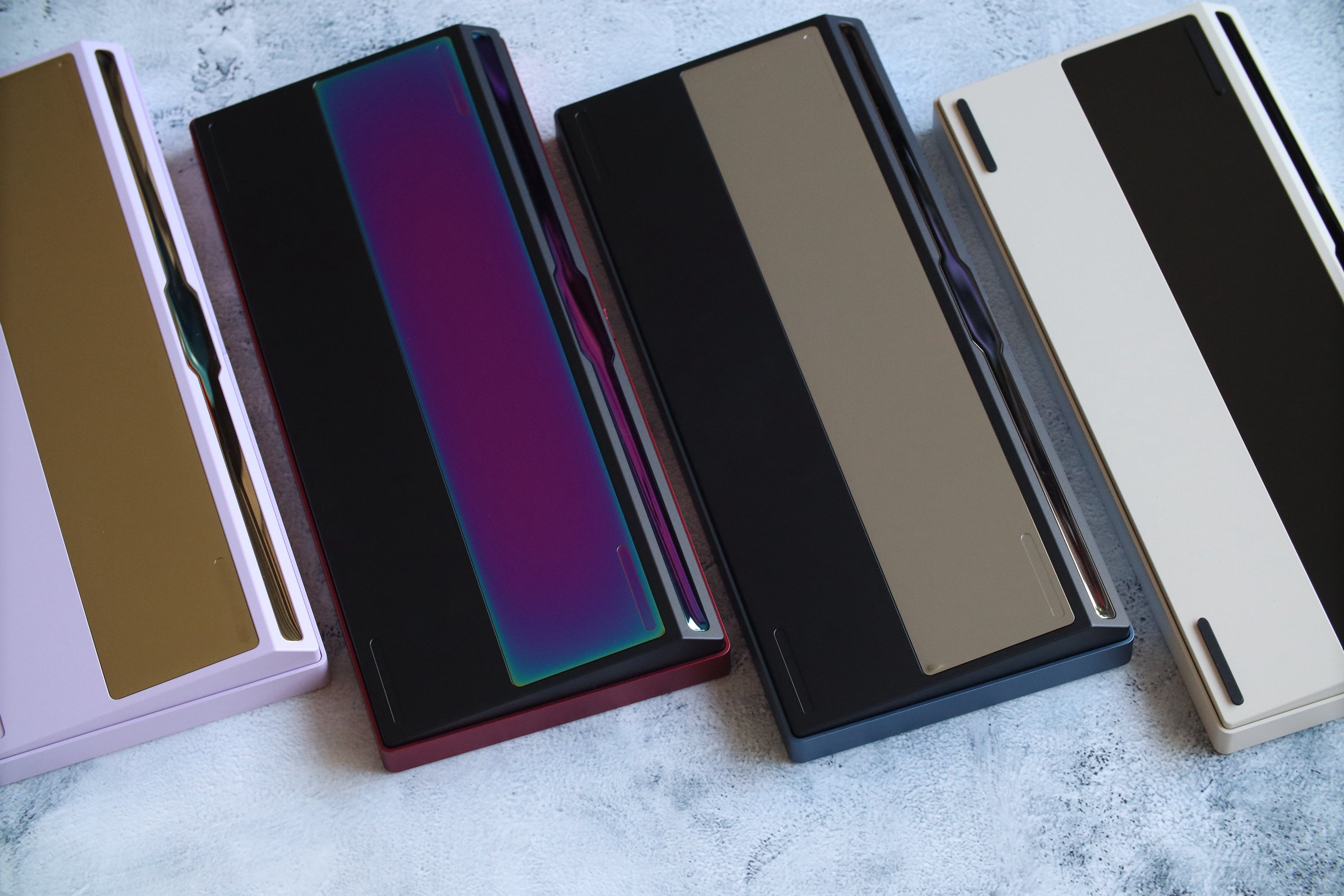 A more creative, functional, and durable one - the JRIS75. We use a 75% layout to add a quick disassembly, triple adjustment of plate hardness, and modular components (to support the Switch, Badge, Rotary knob, and LED light sign at will replacement).
Features
New gasket mounting system
3 installation ways for different hardness needs bring you three different typing experiences.
Quick Disassembly
To enhance your assembly experience, JRISLAB learns the quick-disassembly structure for the JRIS75. You can adjust the amount of compression on the snap screw to achieve different quick-release strength adjustments.
In addition, we moved the battery wiring port from the PCB to the daughter board, and only one connection wire is retained between the PCB and the bottom shell. That makes the internal wires neater and simplifies the steps of disassembly and installation.
Supported Layouts
Solder and Hotswap PCB:

Per-key RGB PCB:
Bluetooth PCB:

Specifications
Typing angle: 7°

Front height: 21 mm
Material: Full CNC 6063 aluminum
Dimension: 325*142*39mm
Structure: PCB Gasket
Both PCB and plate adopt

flex cut design

QMK/VIA Supported(wired)

Support PCB mount stabilizers
What's Included:
1x Full Aluminium Case
Aluminium Plate
Hotswap PCB
1x Brass internal weight
2 x Weights: Anodized Alu Weight/ Stainless steel PVD Weight
2x Poron Case Foam
1x Poron Plate Foam
1x IXPE Foam
26x Gasket Silicone column
1xType-C Daughterboard
1x JST Cable
1 Set Anti-Shock Silicone Pad