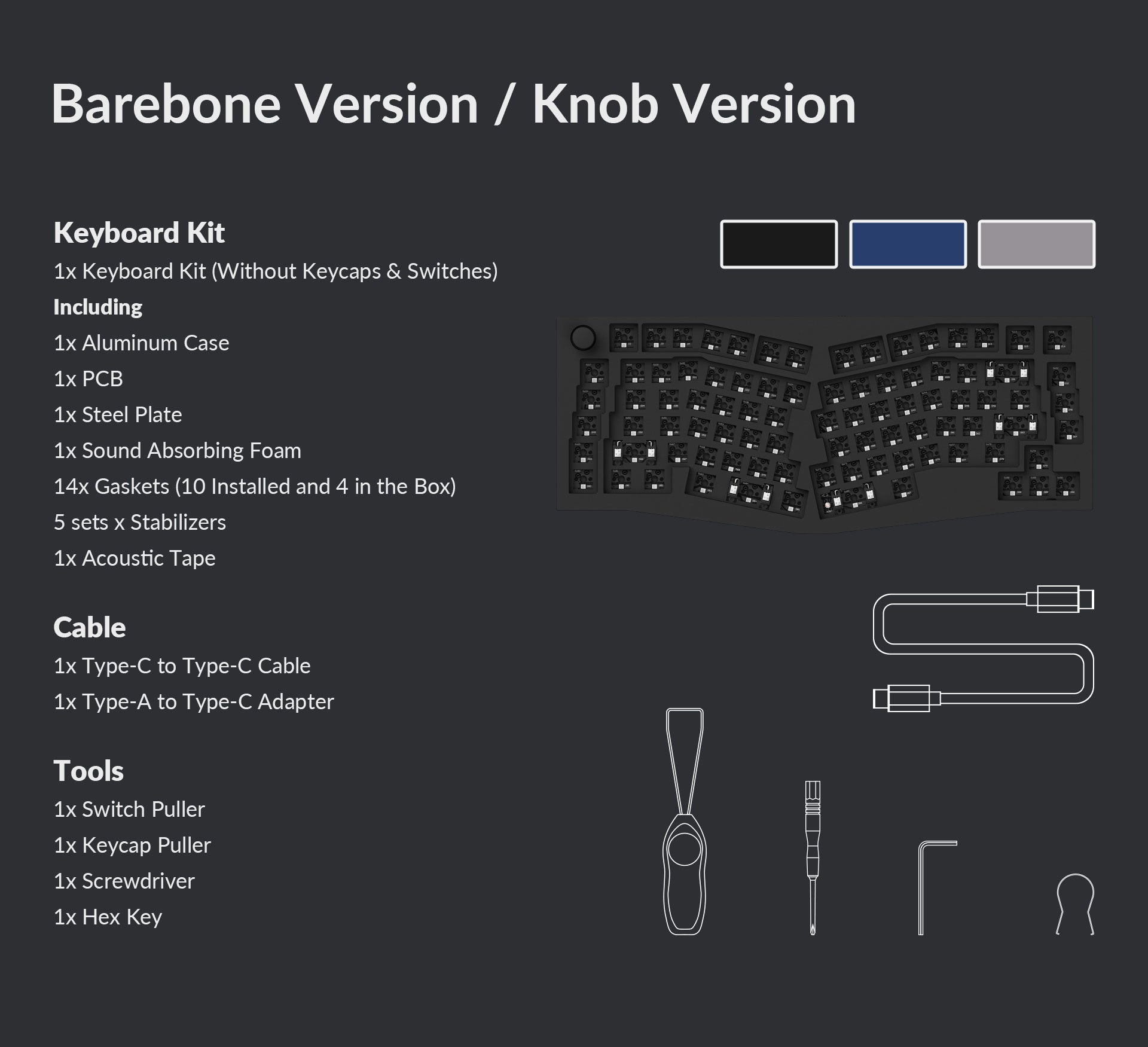 Keychron Q10 - Barebones Kit
Keychron Q10 - Barebones Kit
Keychron Q10 is a blend of an Alice layout and 75% keyboard size, extra macro keys to program, and a left knob design. It is a fully customizable keyboard with QMK/VIA support, an all-metal CNC machined aluminum body, a double-gasket design, and more. Unique, ergonomic, and for peak productivity and performance!
All-Around Customizable Keyboard
To build a fully customizable keyboard, we designed every component easily assembled. Therefore, you can customize and adjust each component you want.
Double Gasket Design
The Double Gasket Design is a new innovative structure in the industry. In addition to the gaskets on the plates, we added silicone pads between the top and bottom cases to significantly reduce the sound resonance between the metals and reduce the noise of the impacted metals. This design allows the keyboard to maintain the flexibility of the gasket structure and improves the overall typing sound. 
An Epic Core Inside The Keyboard
A powerful ultra-low-power ARM architecture MCU equipped with 128K Flash will provide more flexibility for developers.  The polling rate is 1000 Hz out of the box, which makes latency non-existent for the competitive game.