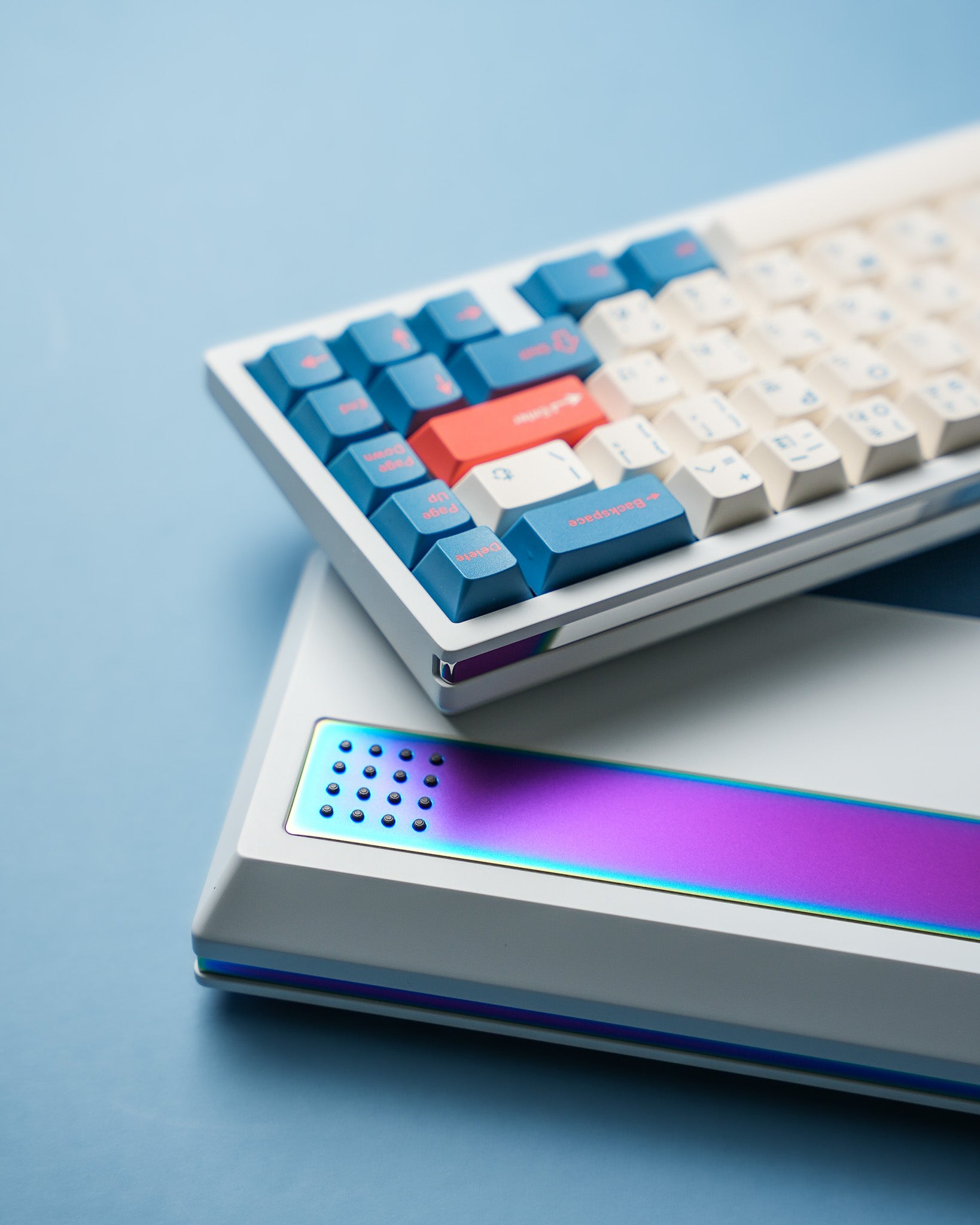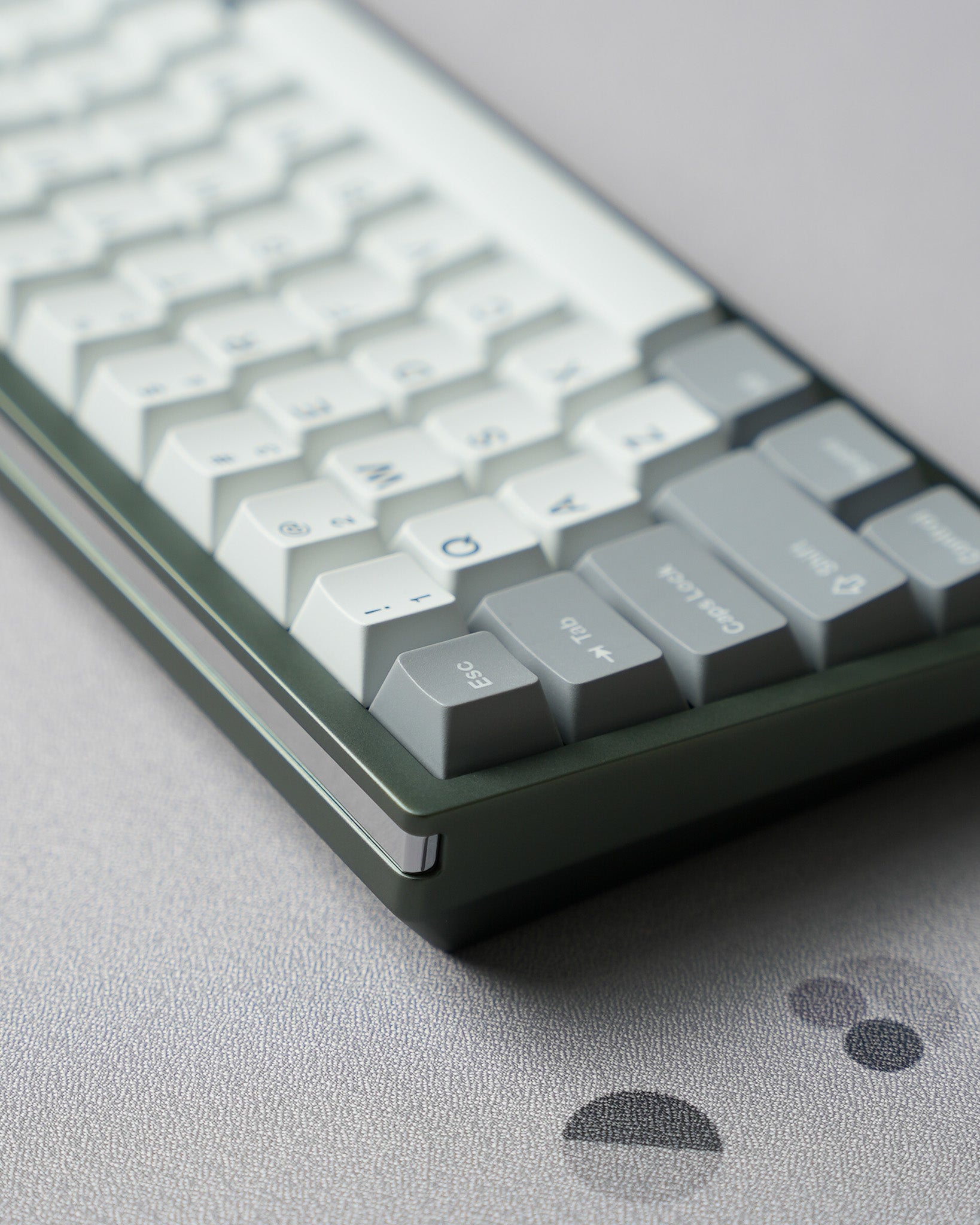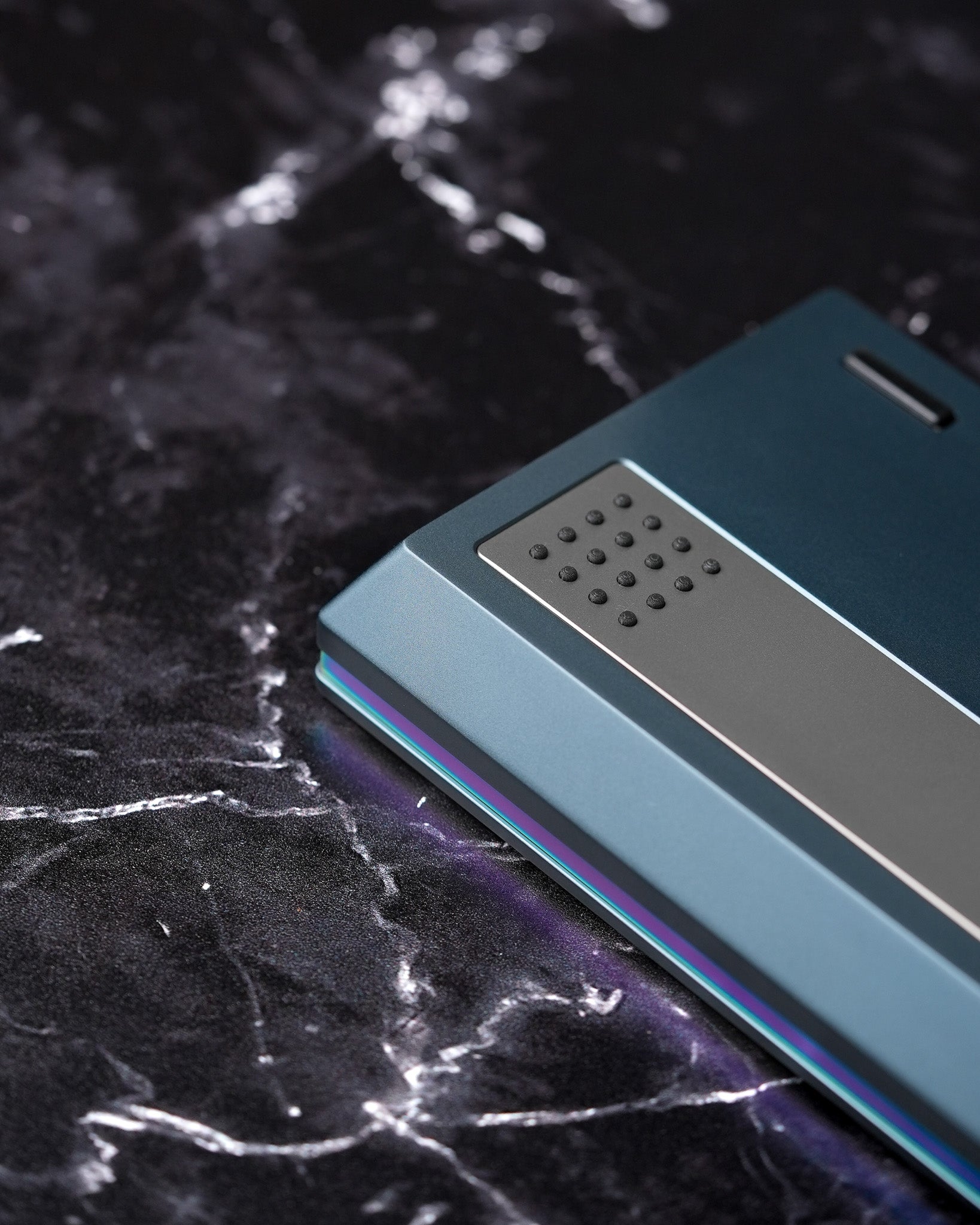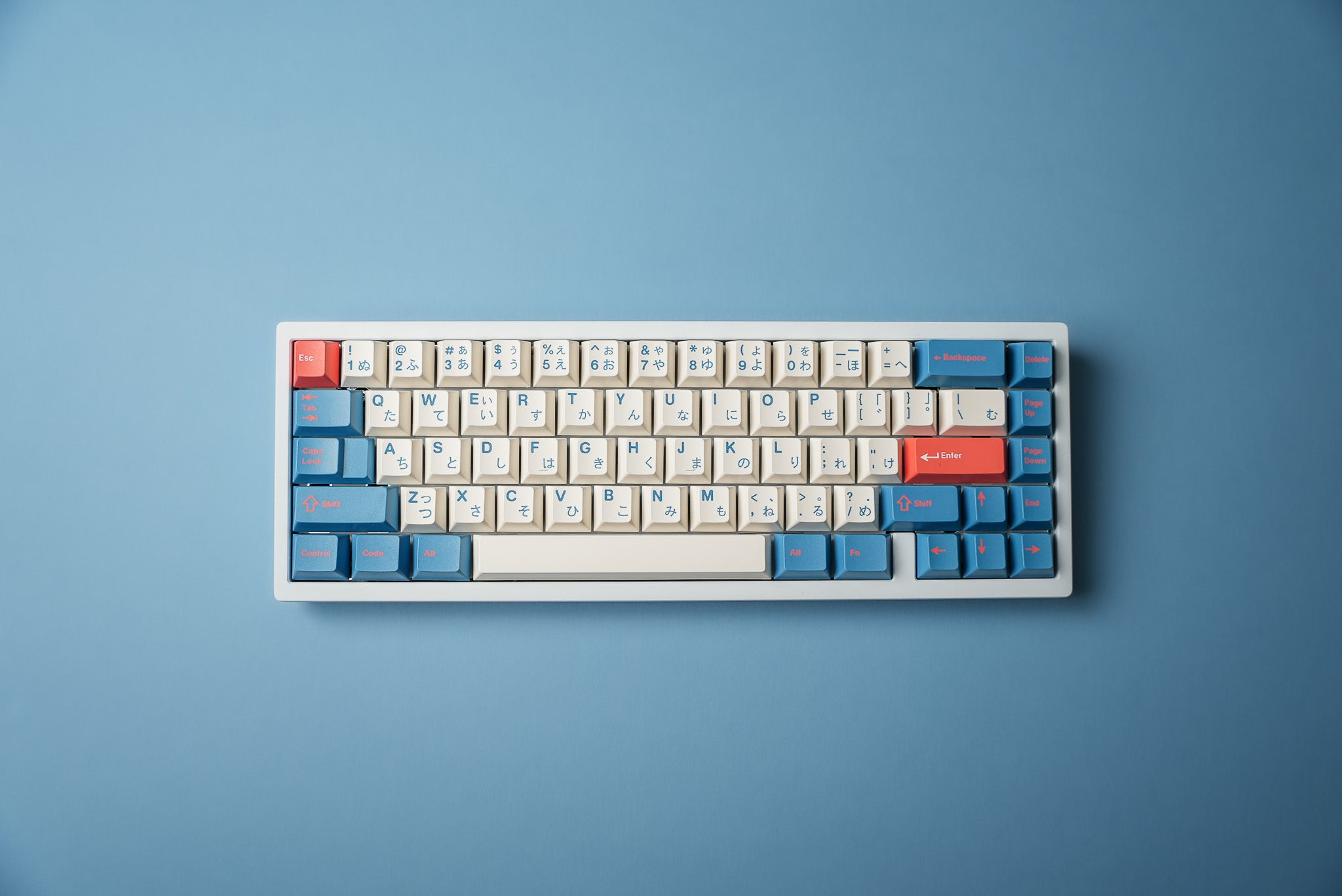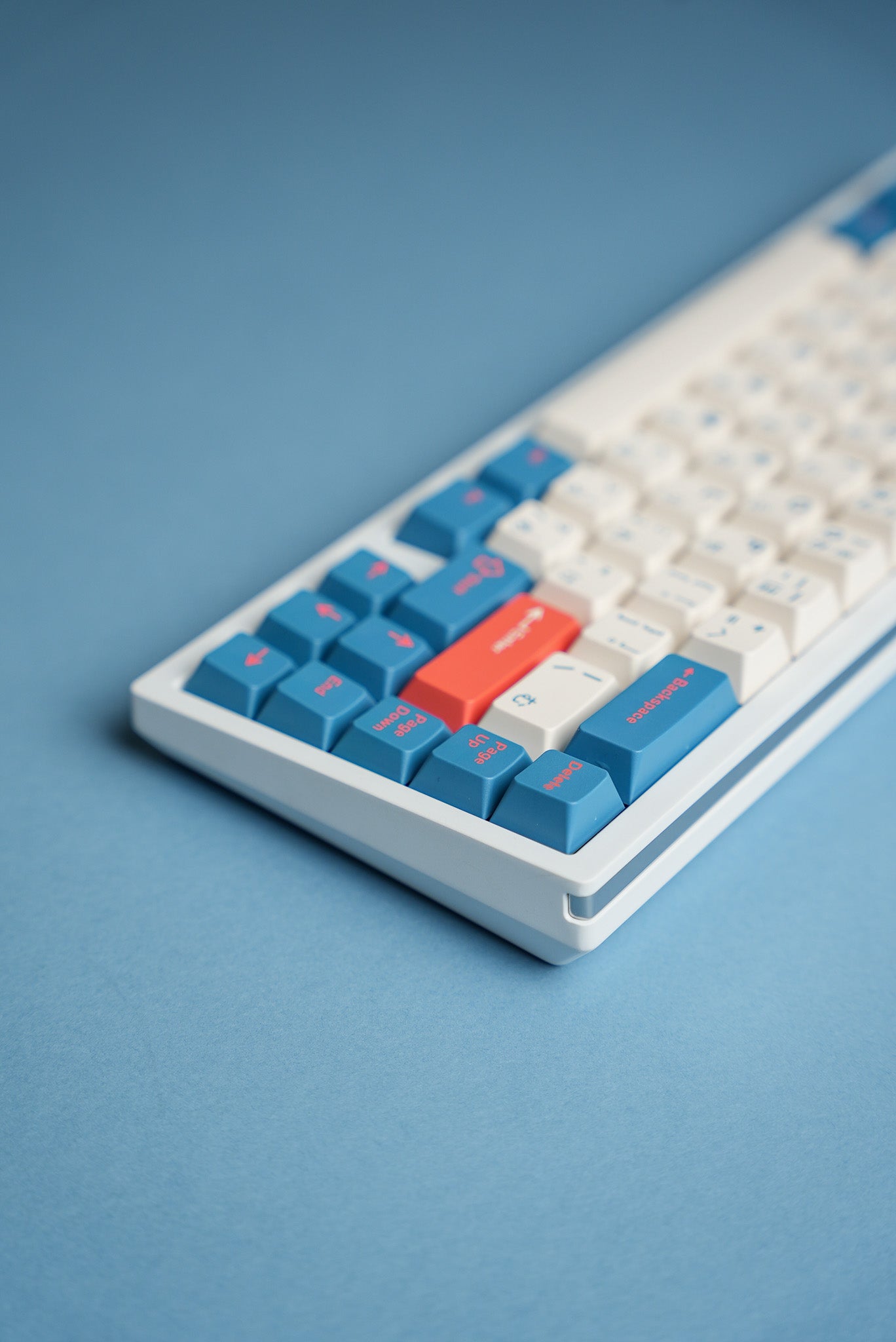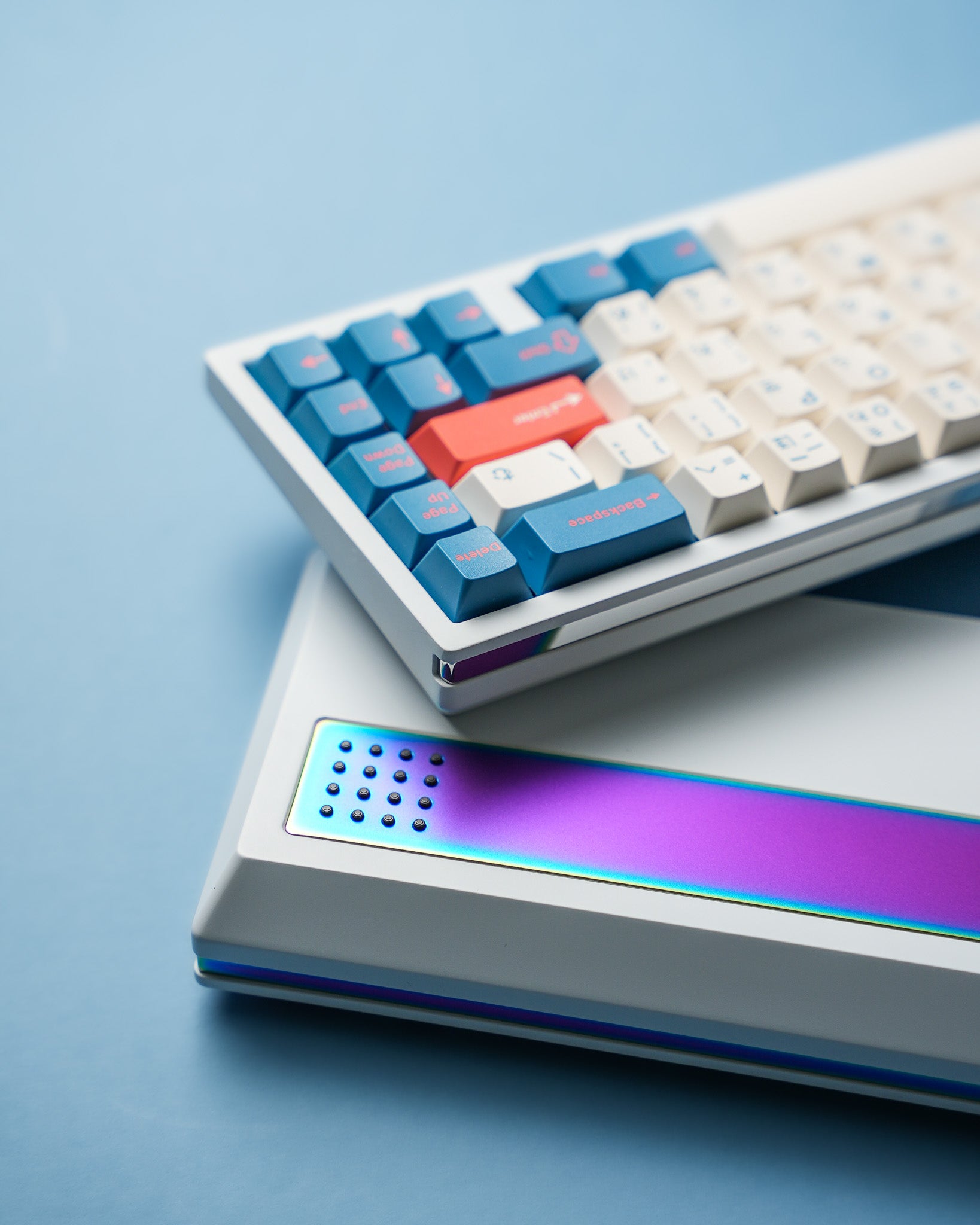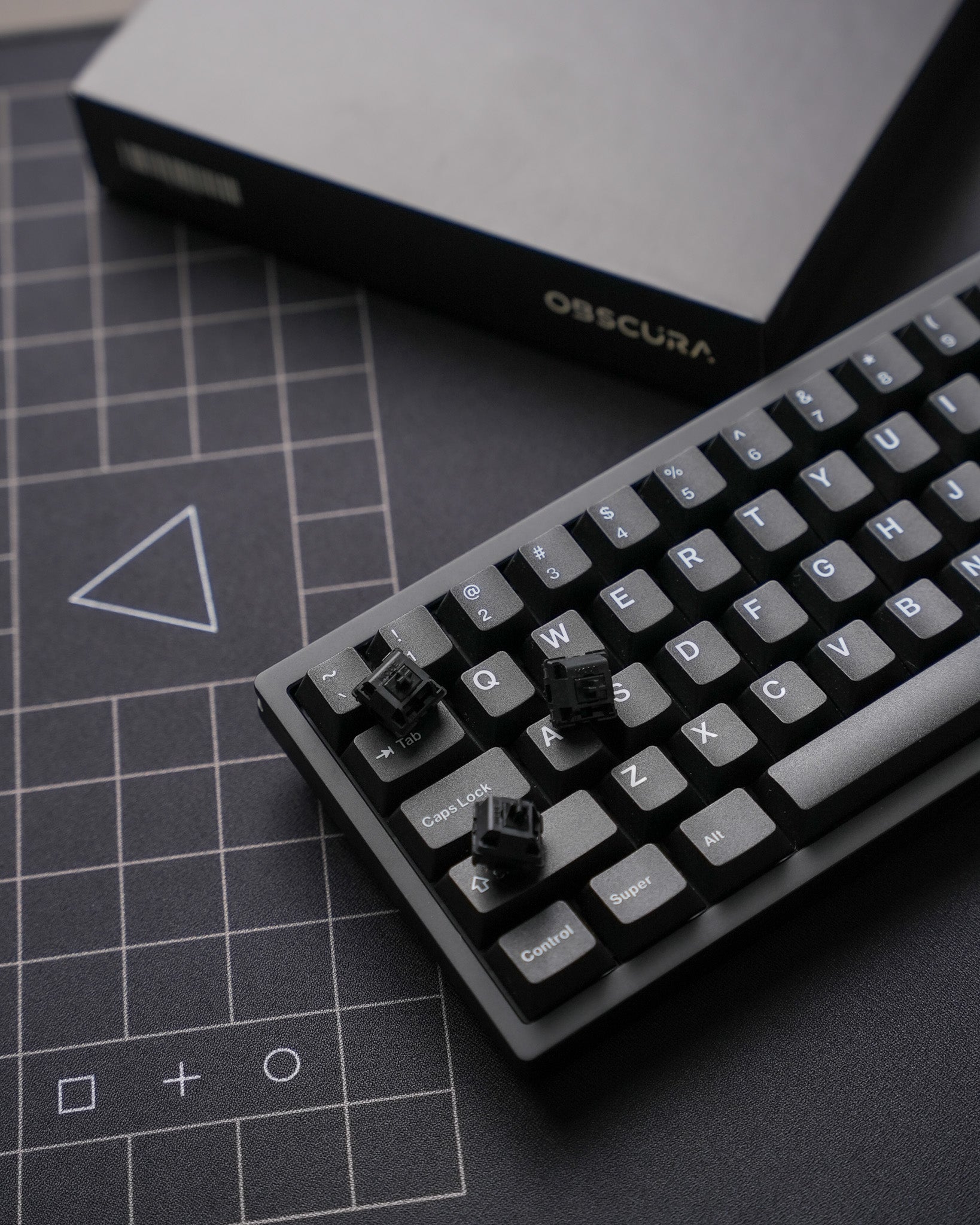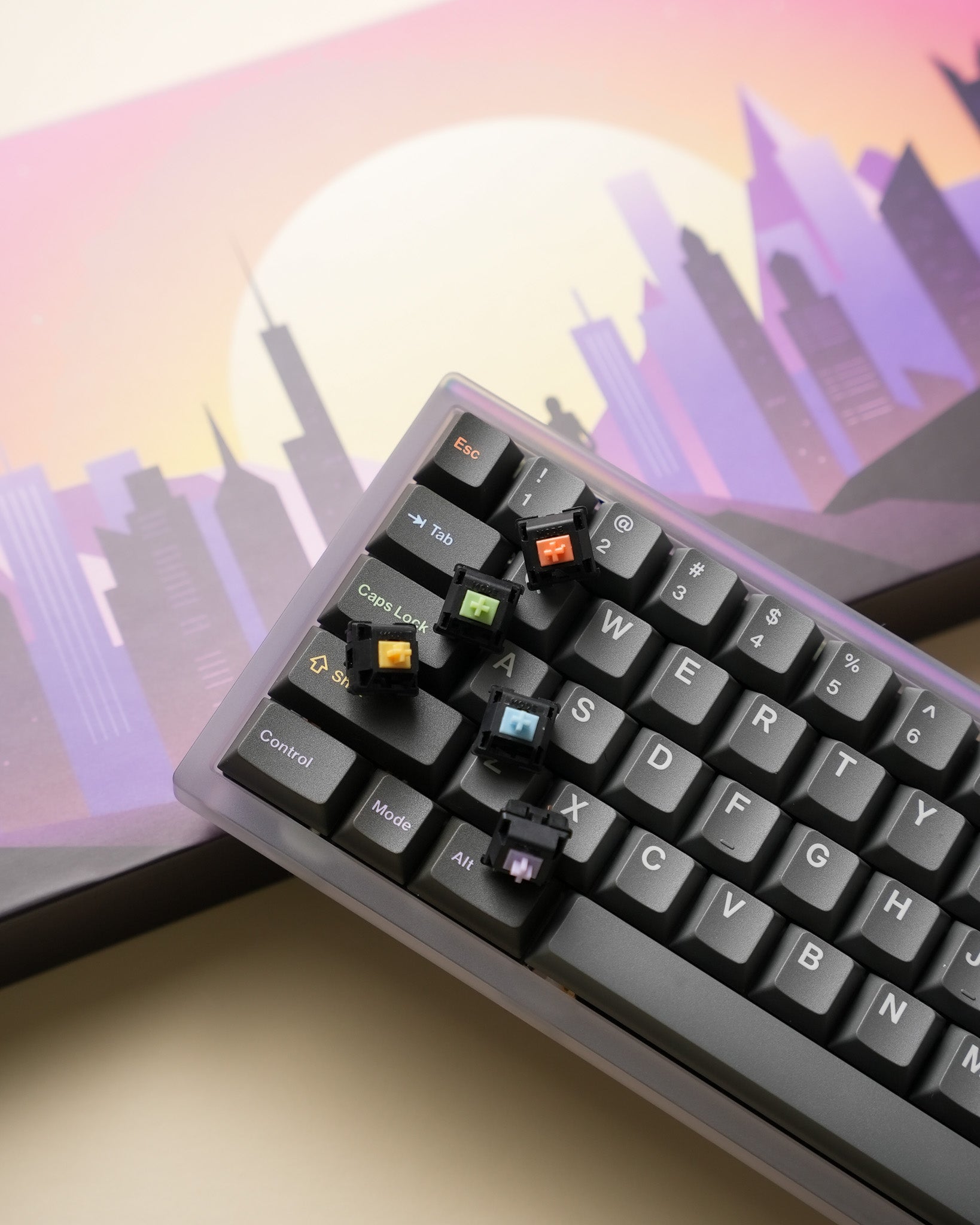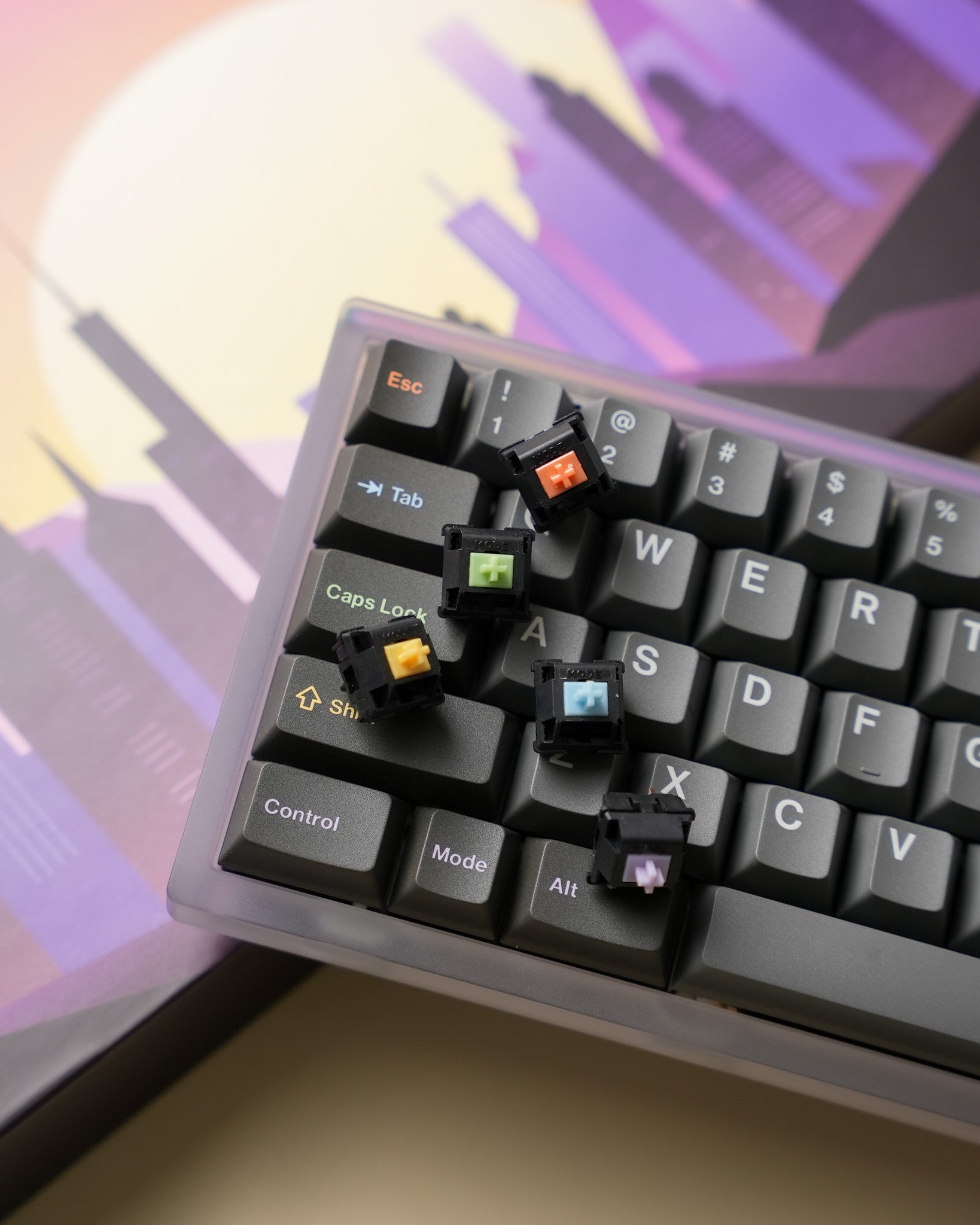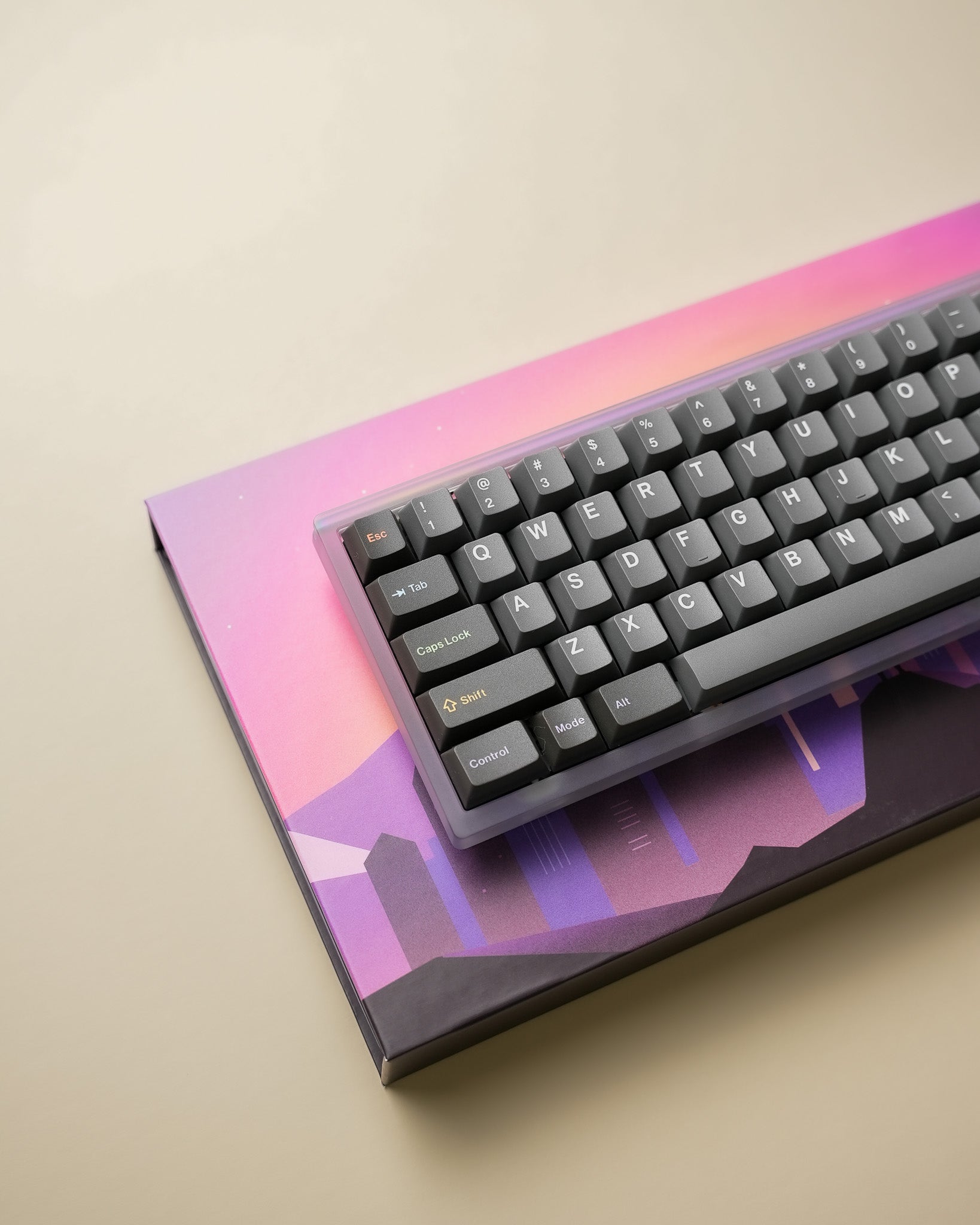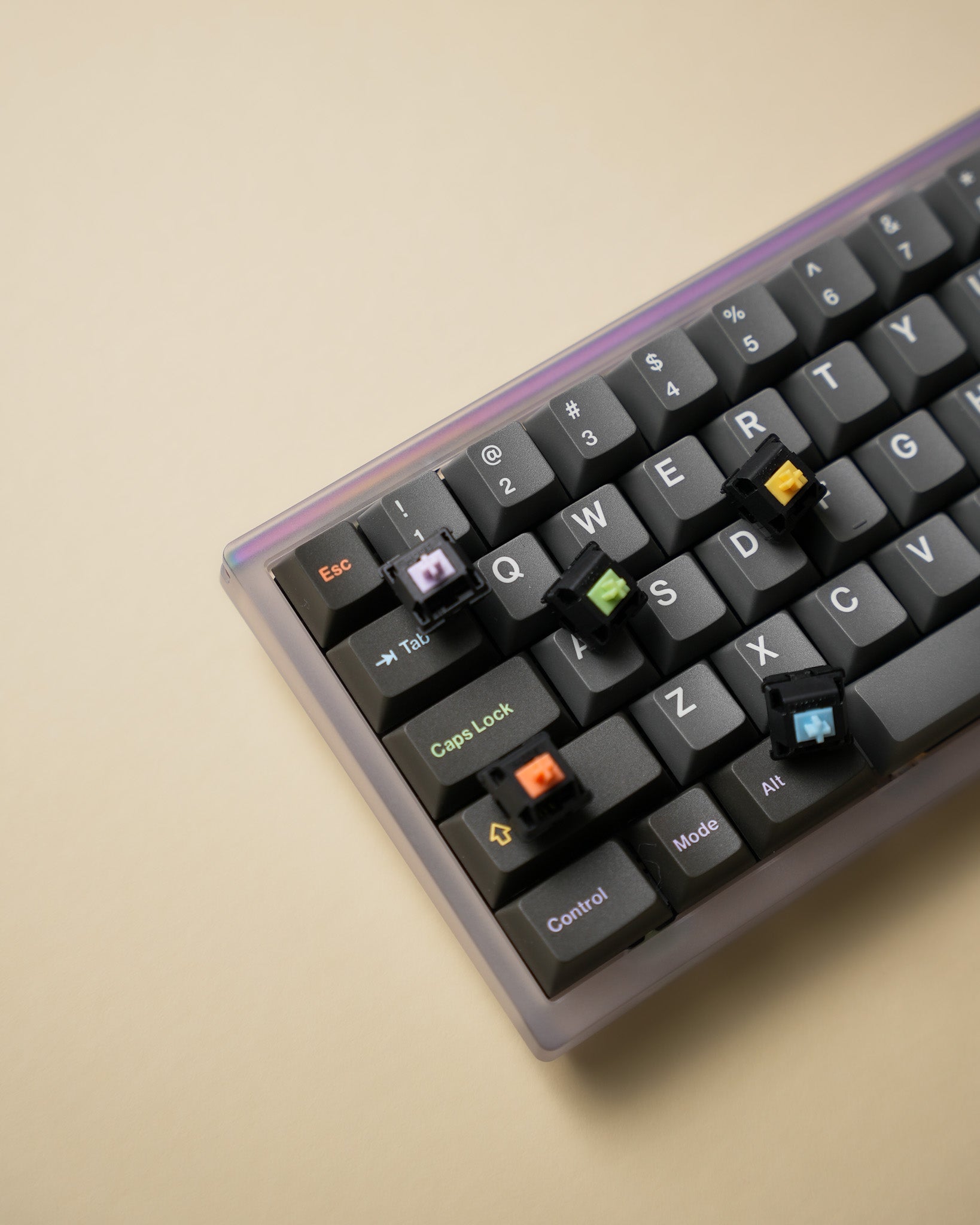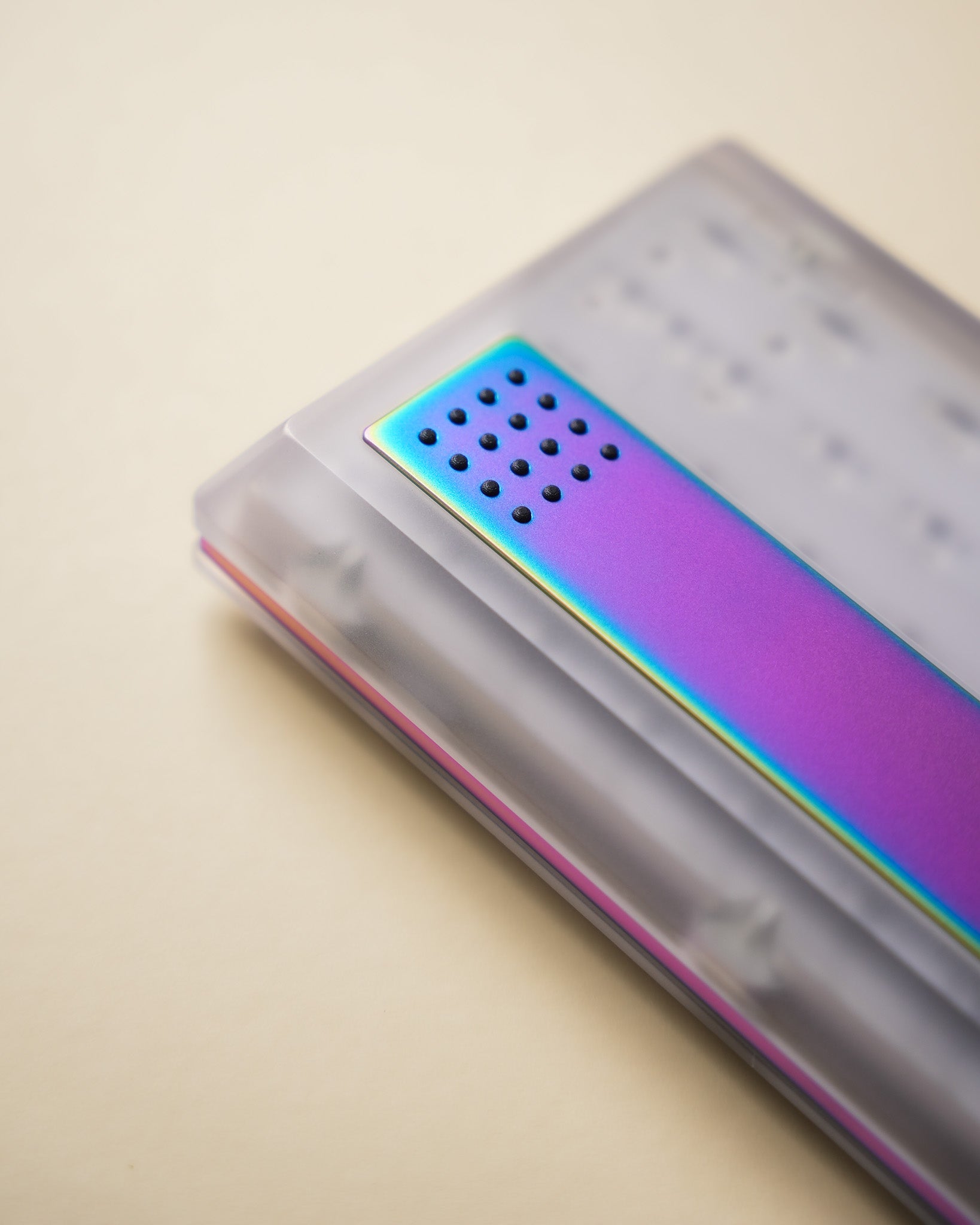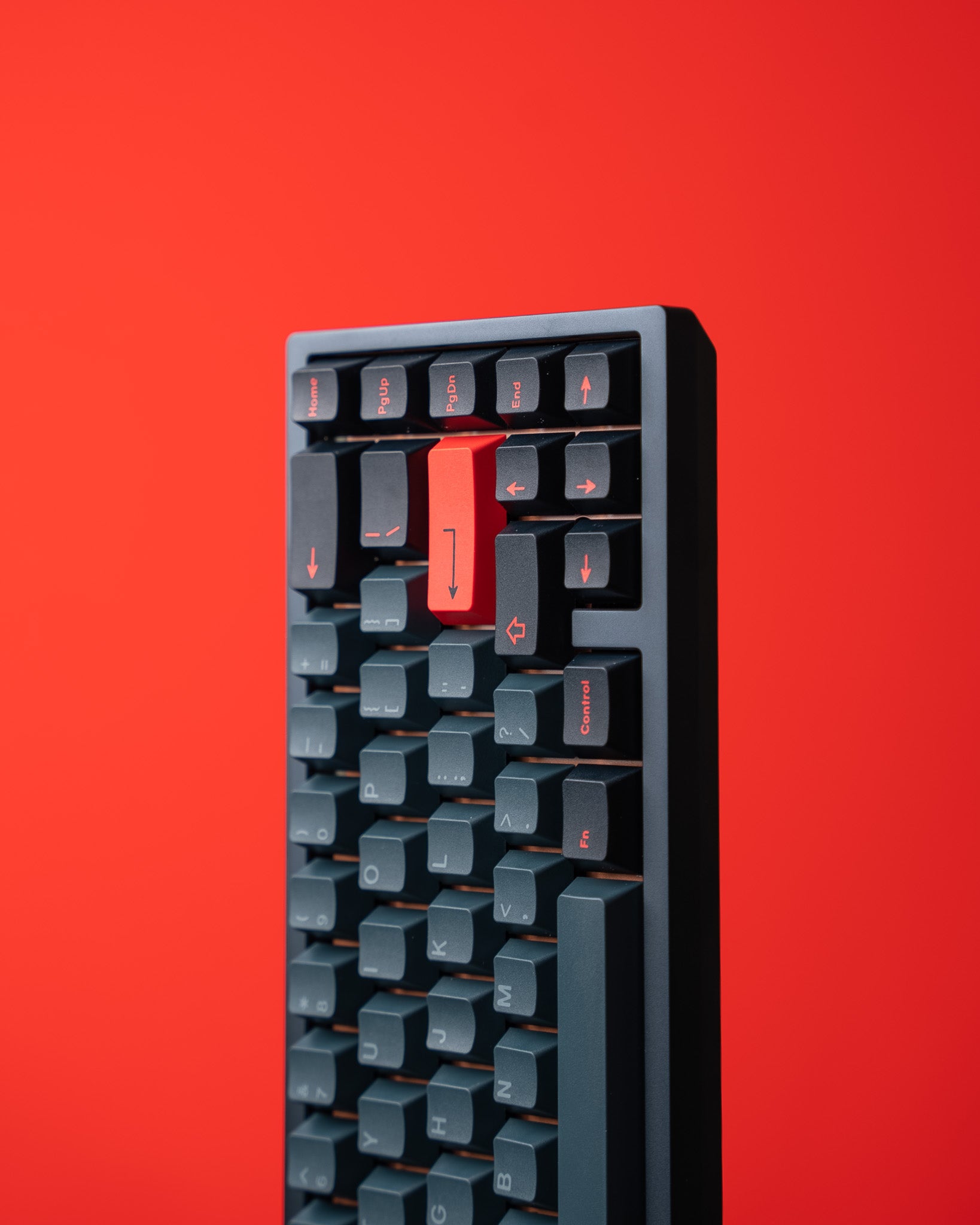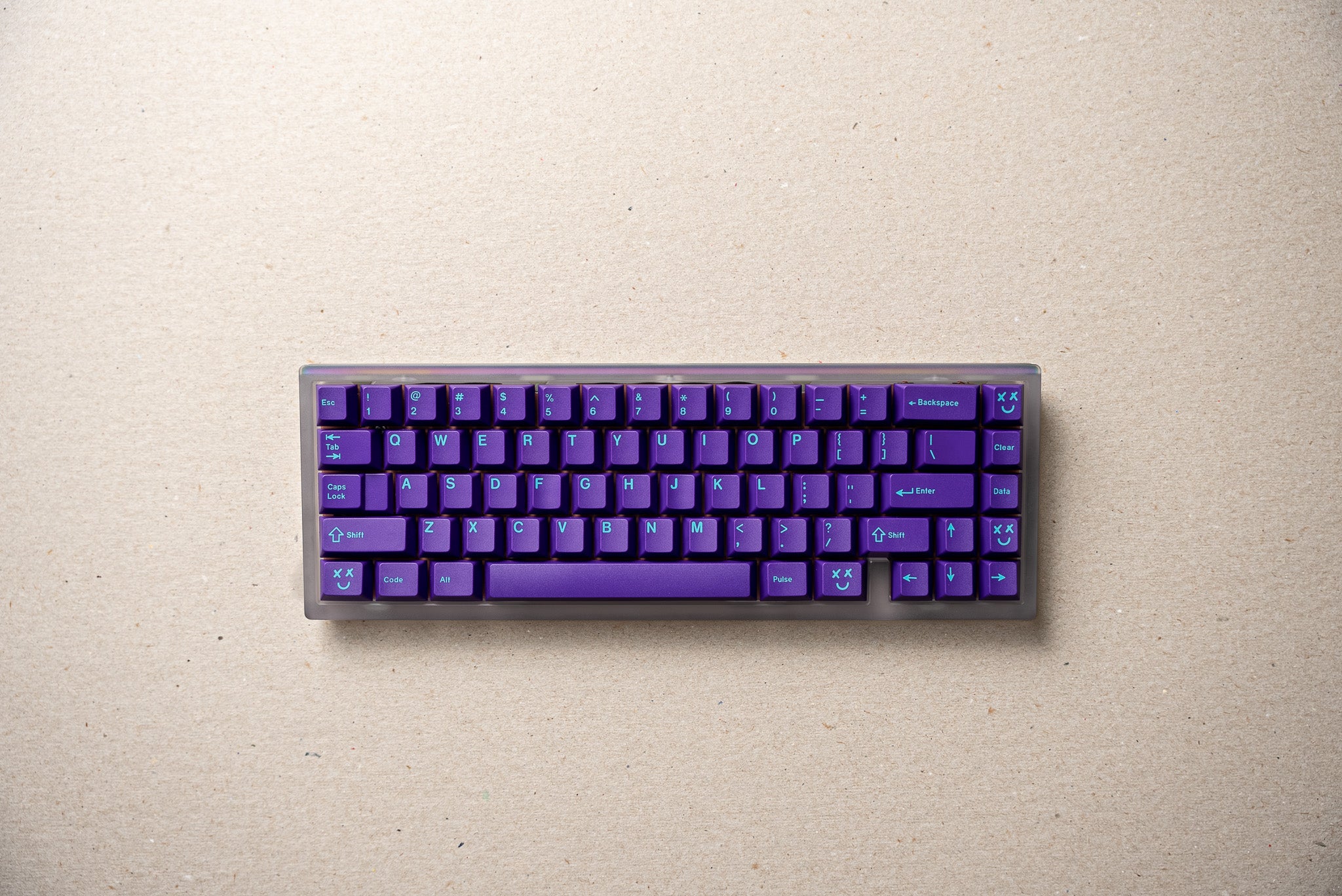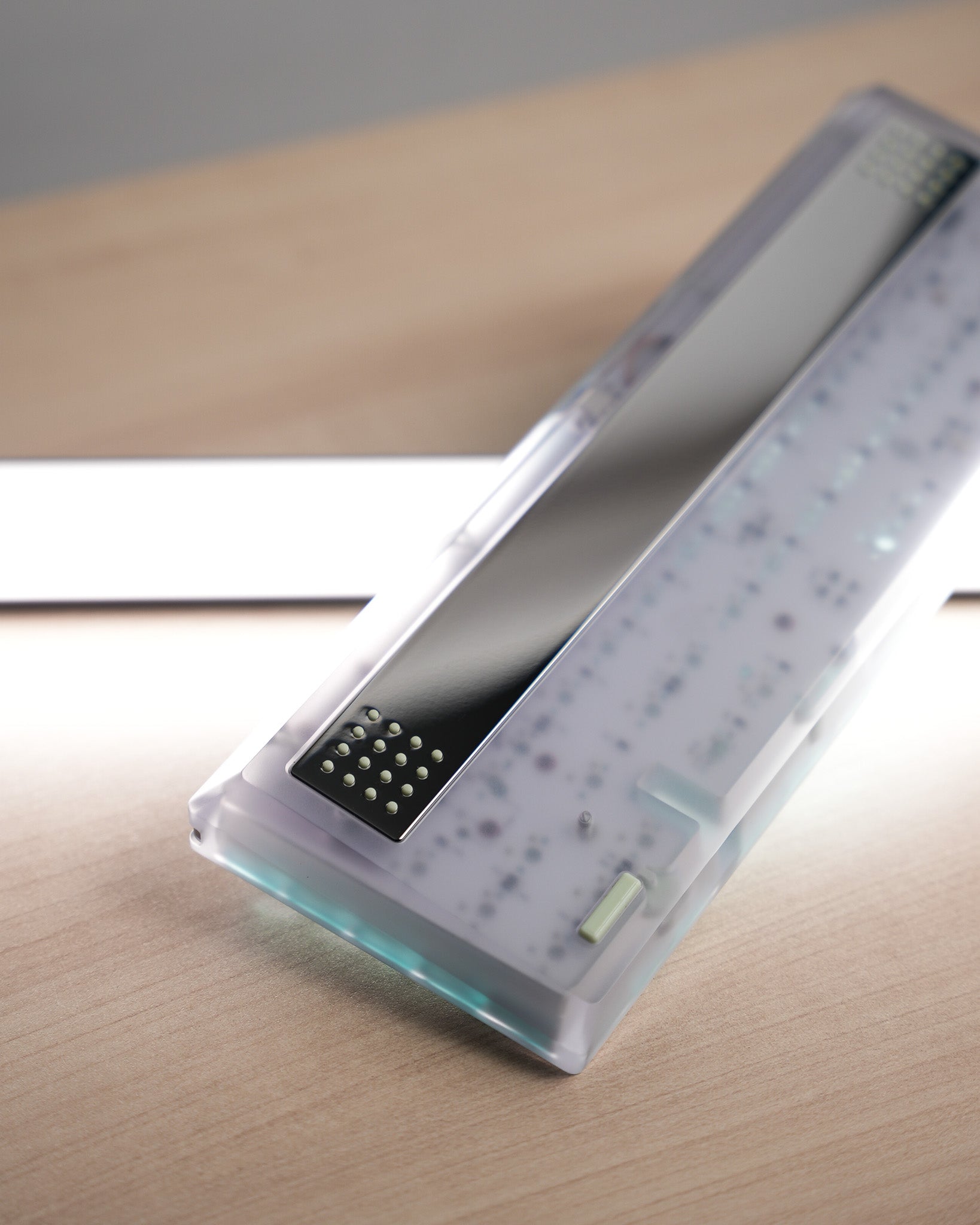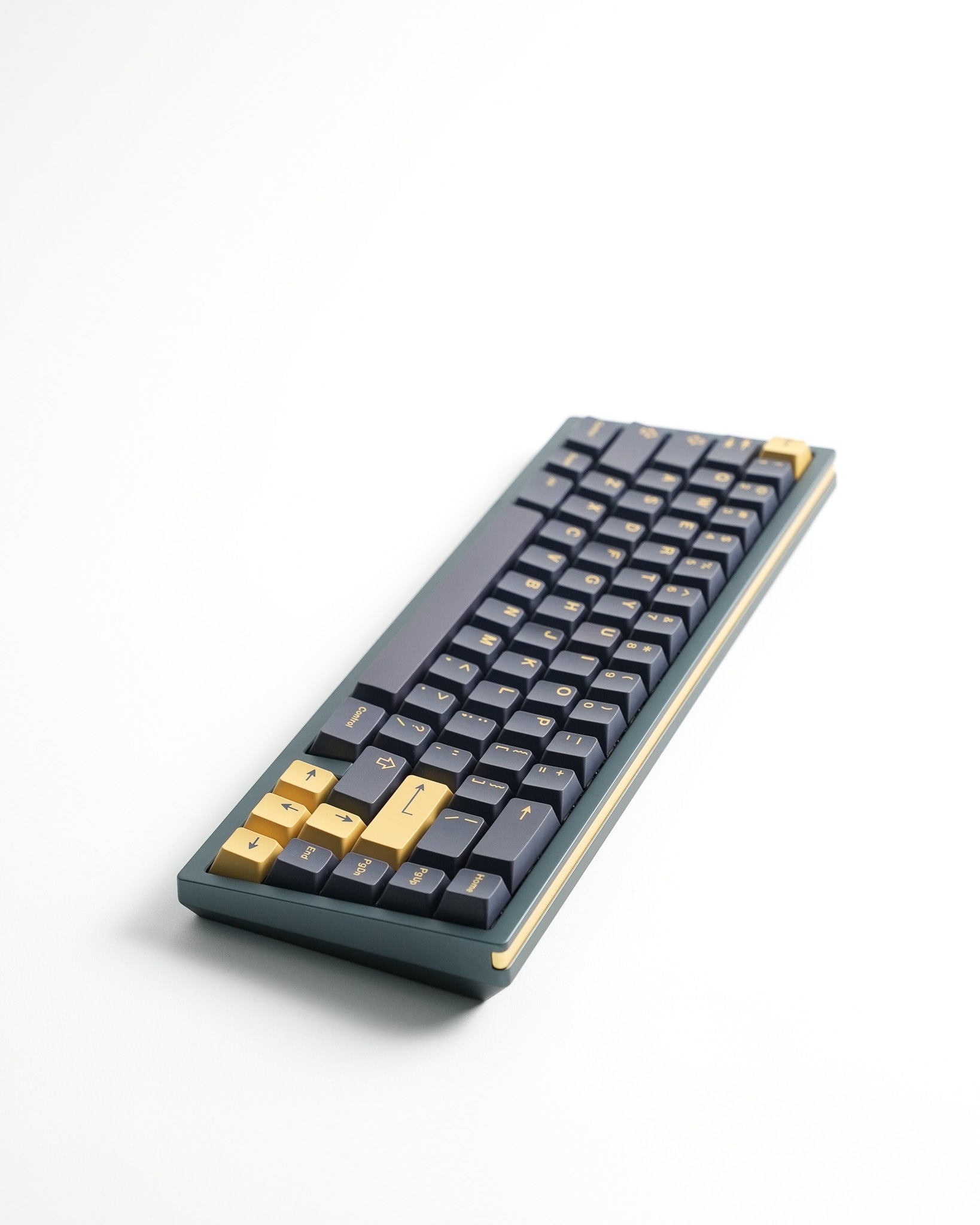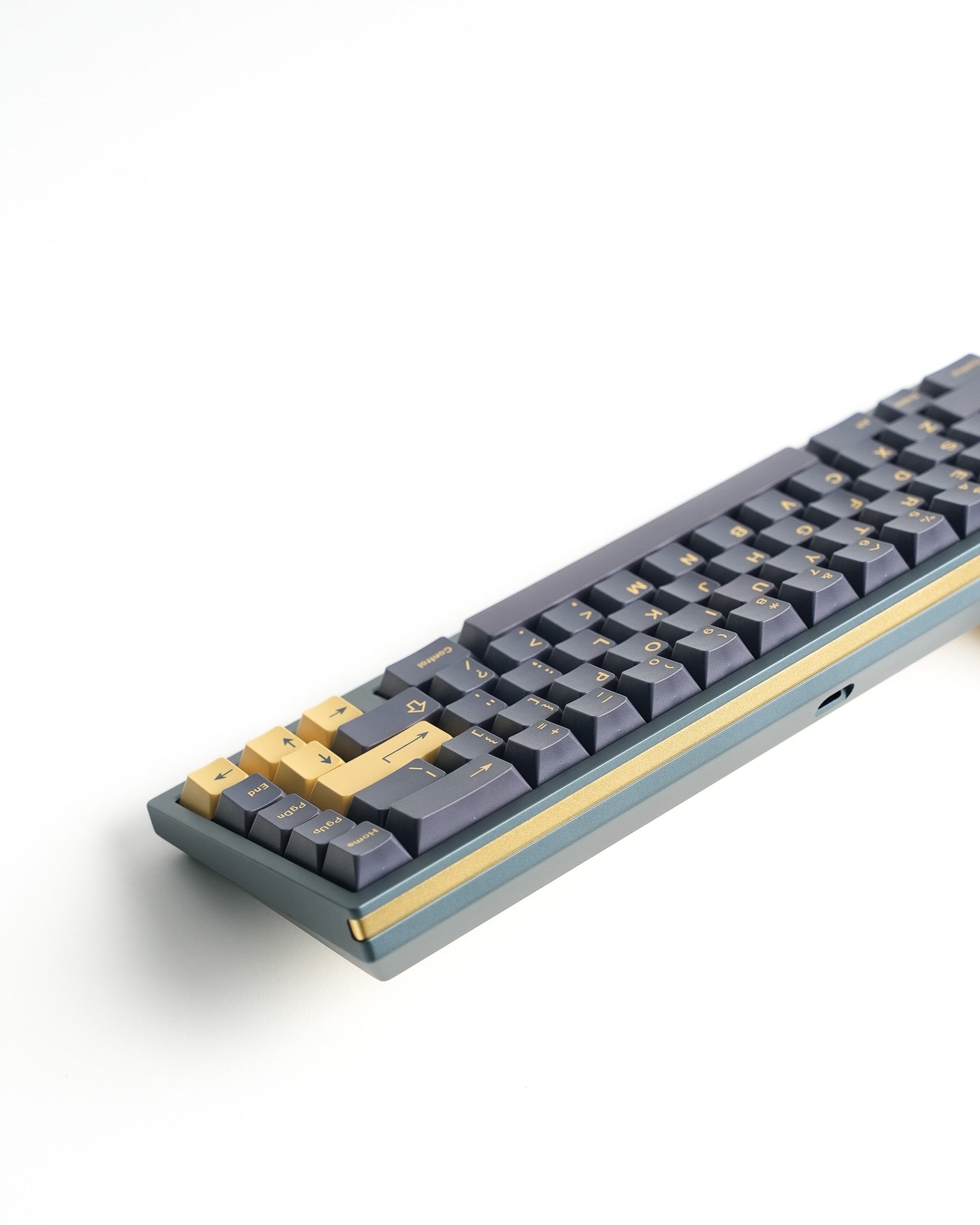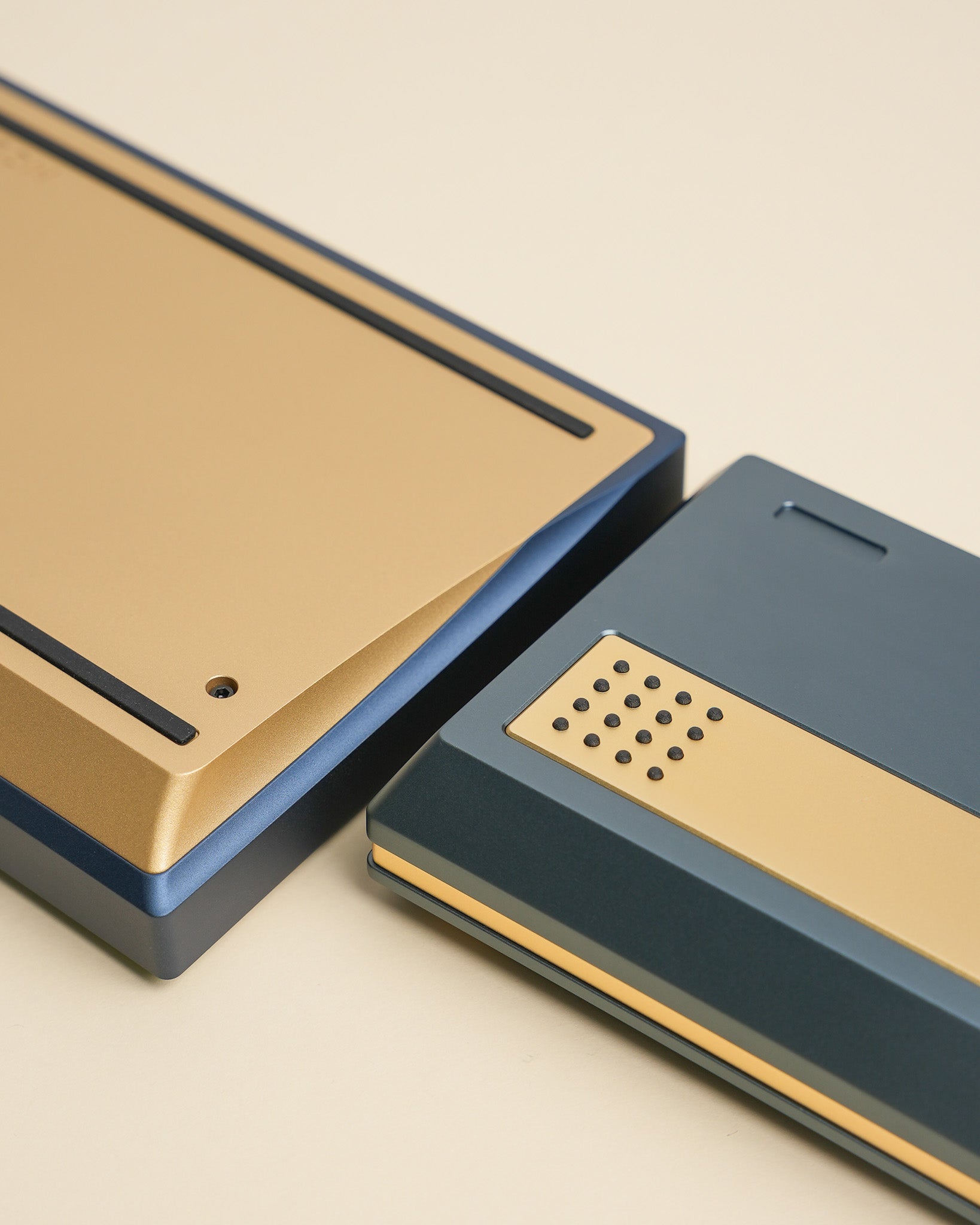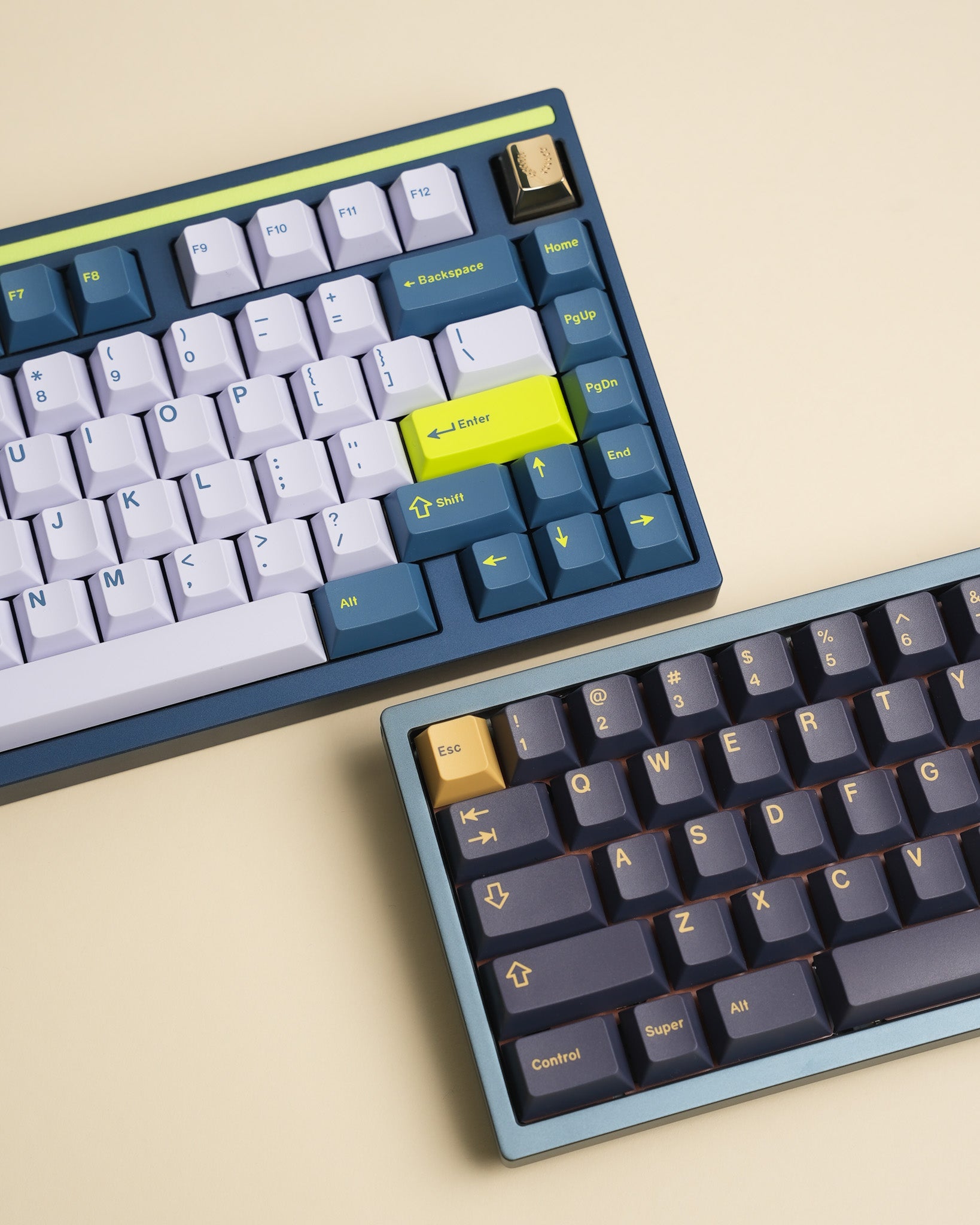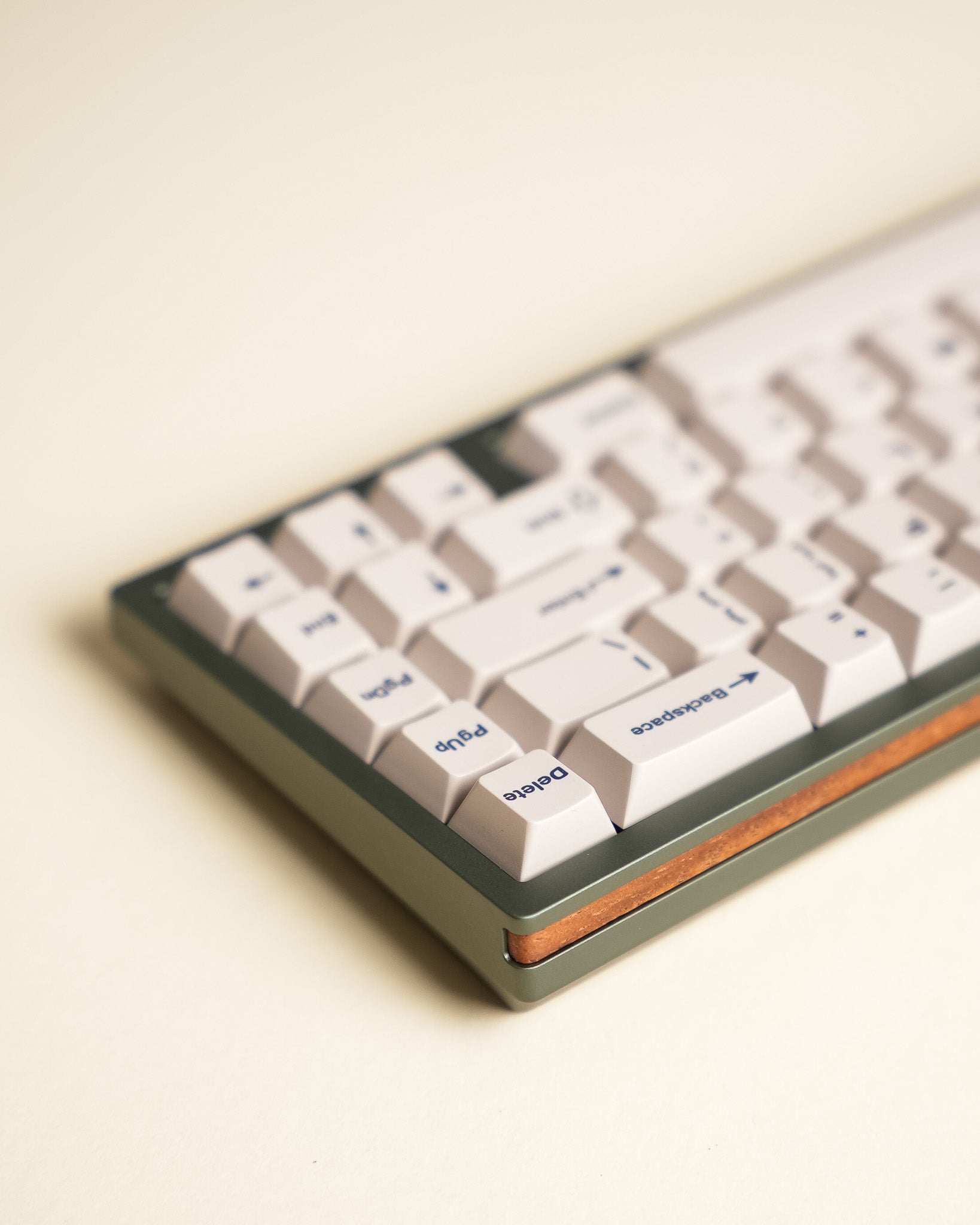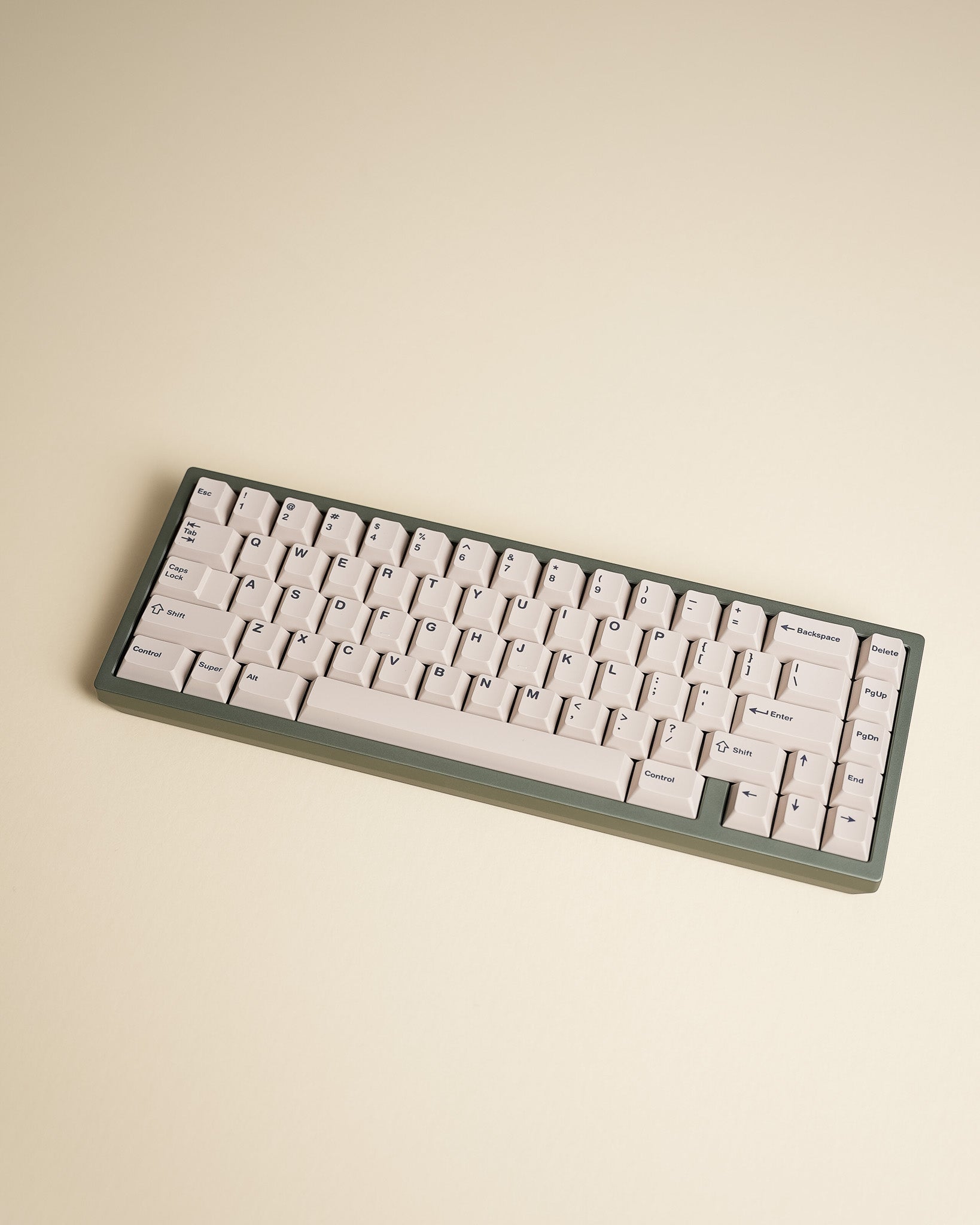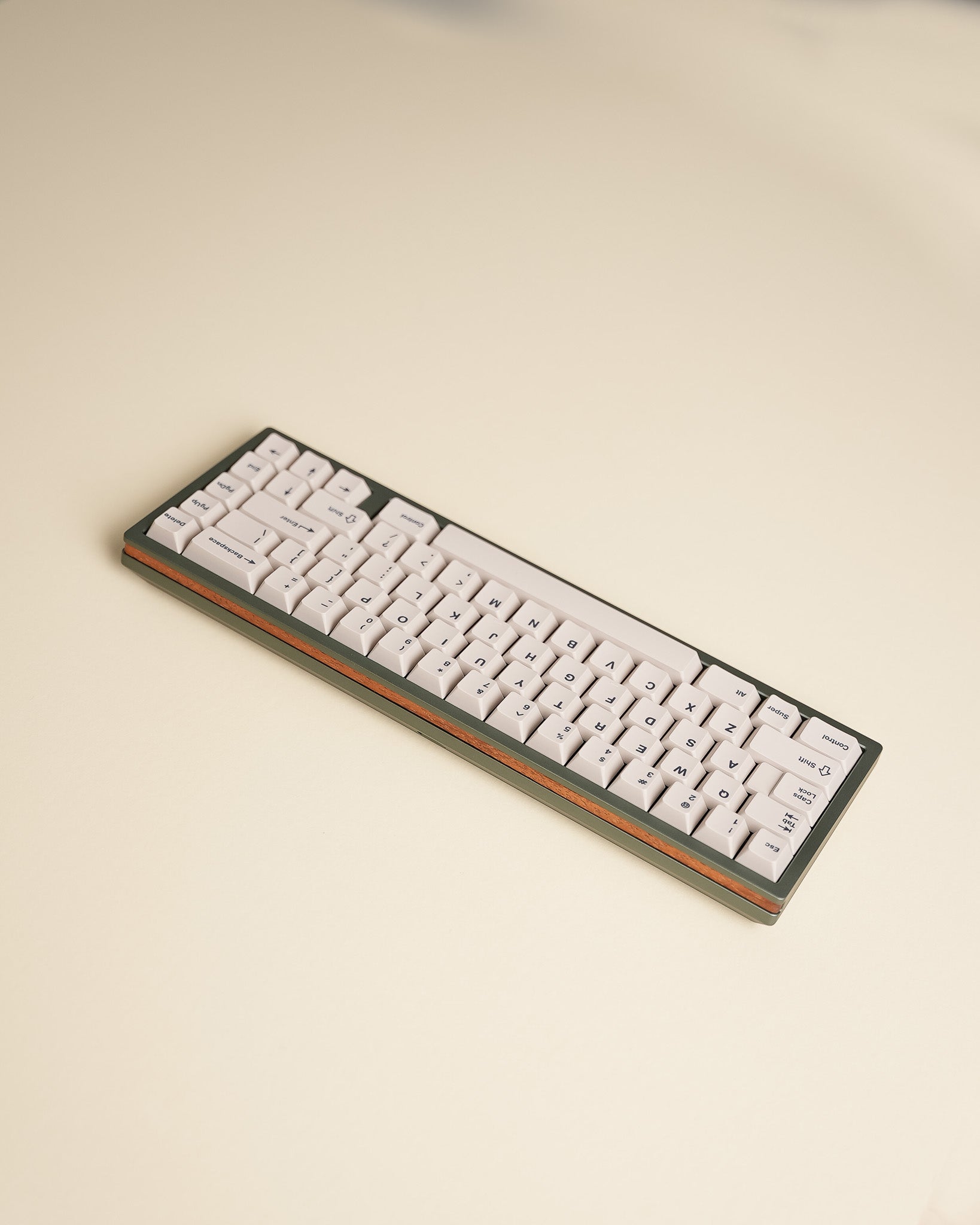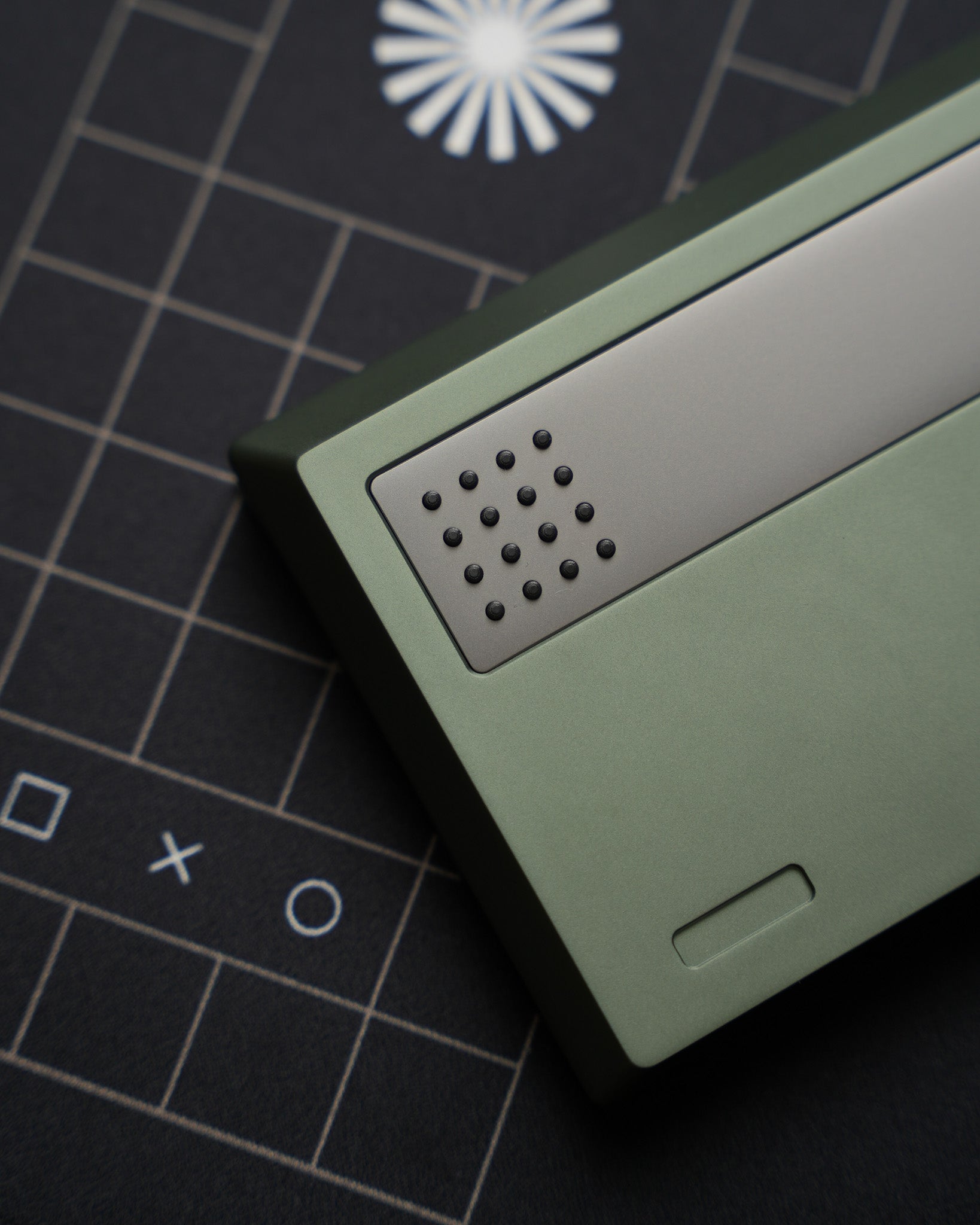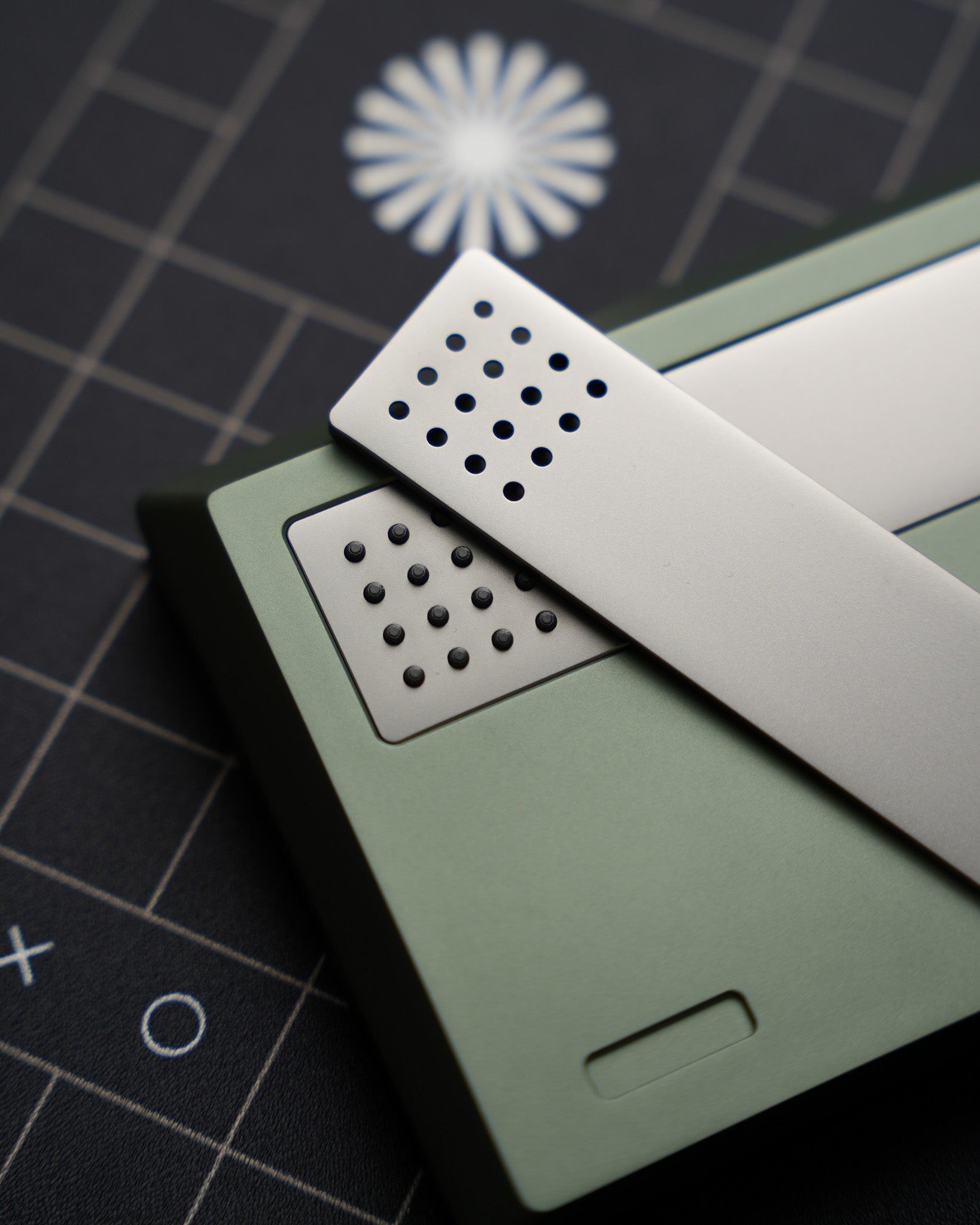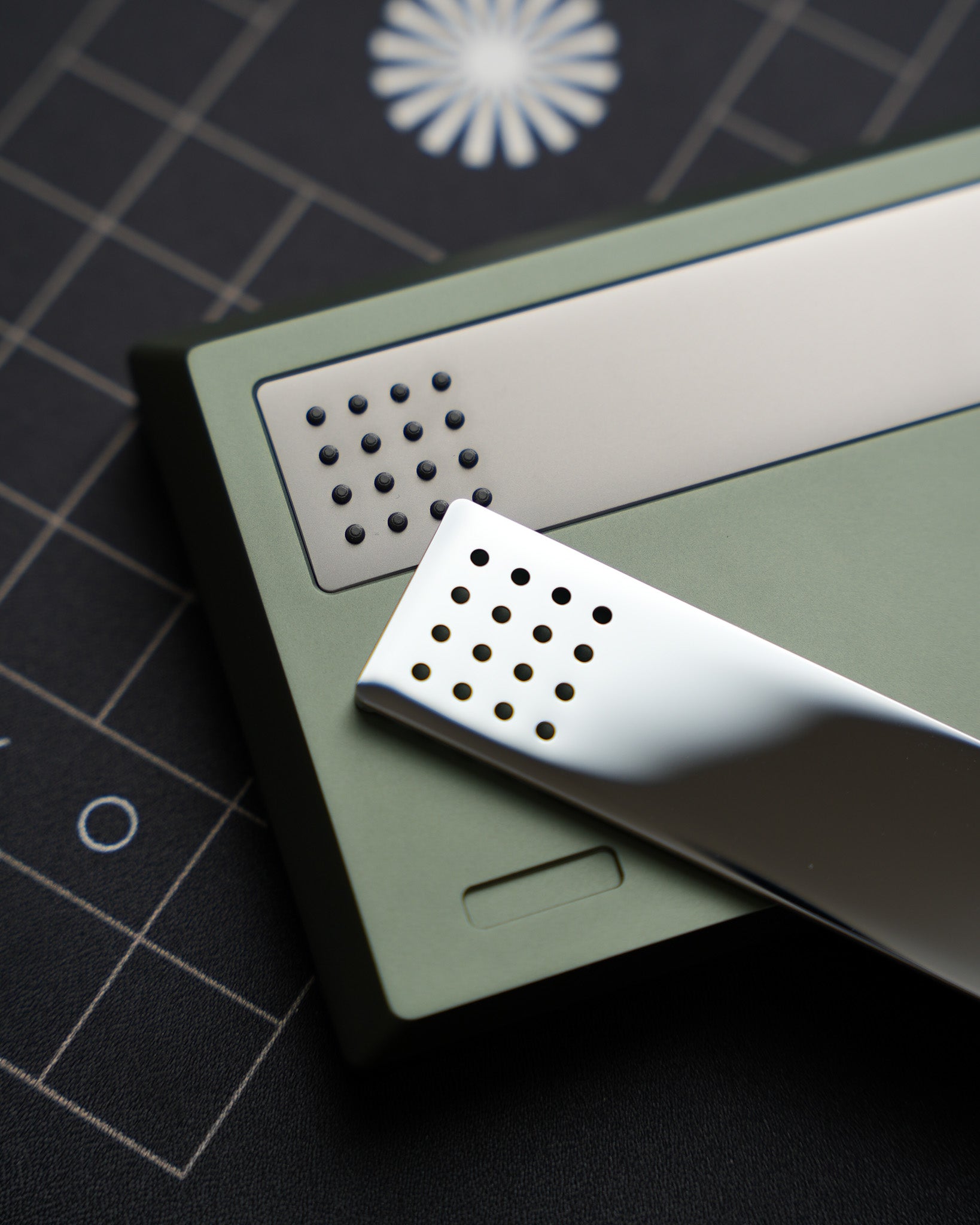 Mode Envoy - Keyboard Kit
The Envoy is Mode Designs' latest iteration of the 65% keyboard layout. Sharp angles balanced by smooth edges, and an impressive accent that spans the width of the board come together to give the Envoy a futuristic but not overwhelming look.
Featuring a Flexible Block Mount system, you can use the Solid Block Mount for a firmer, more responsive, yet still comfortable typing experience. On the other end, you can use the Lattice Block Mount which combines Carbon's DLS printing process and Voronoi lattices to create a dreamy, flexible typing experience.
Specs
Case Material -

 

Aluminum, Polycarbonate
Accent Piece Material -

 

Aluminum, Copper, Stainless Steel, Walnut
Weight Material -

 

Aluminum, Copper, Stainless Steel
Plate Material -

 

Aluminum, Carbon Fiber, Copper, FR4, POM
Typing angle -

 

5.8 degrees
Front Height -

 

19.5mm
Width -

 

317mm
Depth -

 

112mm
Weight -

 

1.3lbs-3.4lbs unassembled
PCB Thickness -

 

1.6mm
PCB Lighting -

 

RGB Underglow
PCB Firmware -

 

QMK/VIA Compatible
PCB Layout - Hotswap
Kit Configurations
Atlas - Mirage Blue Aluminum Case, Gold Aluminum Accent, Gold Aluminum Weight, Black Feet
Circuit - Frosted CNC'd Polycarbonate Case, Multicolor PVD Stainless Steel Accent, Multicolor PVD Stainless Steel Weight, Black Feet
Cloud - White E-coated Aluminum Case, Polished Stainless Steel Accent, Polished Stainless Steel Weight, Grey Feet
Onyx - Black Aluminum Case, Walnut Accent, Polished Stainless Steel Weight, Black Feet
Kit Contents
Case
Screwdriver
Alu Plate
Keycap and switch puller
Weight
Fasteners
Accent
Carry Case
Hotswap PCB
Feet
Daughterboard
Lattice & Solid Mount Blocks