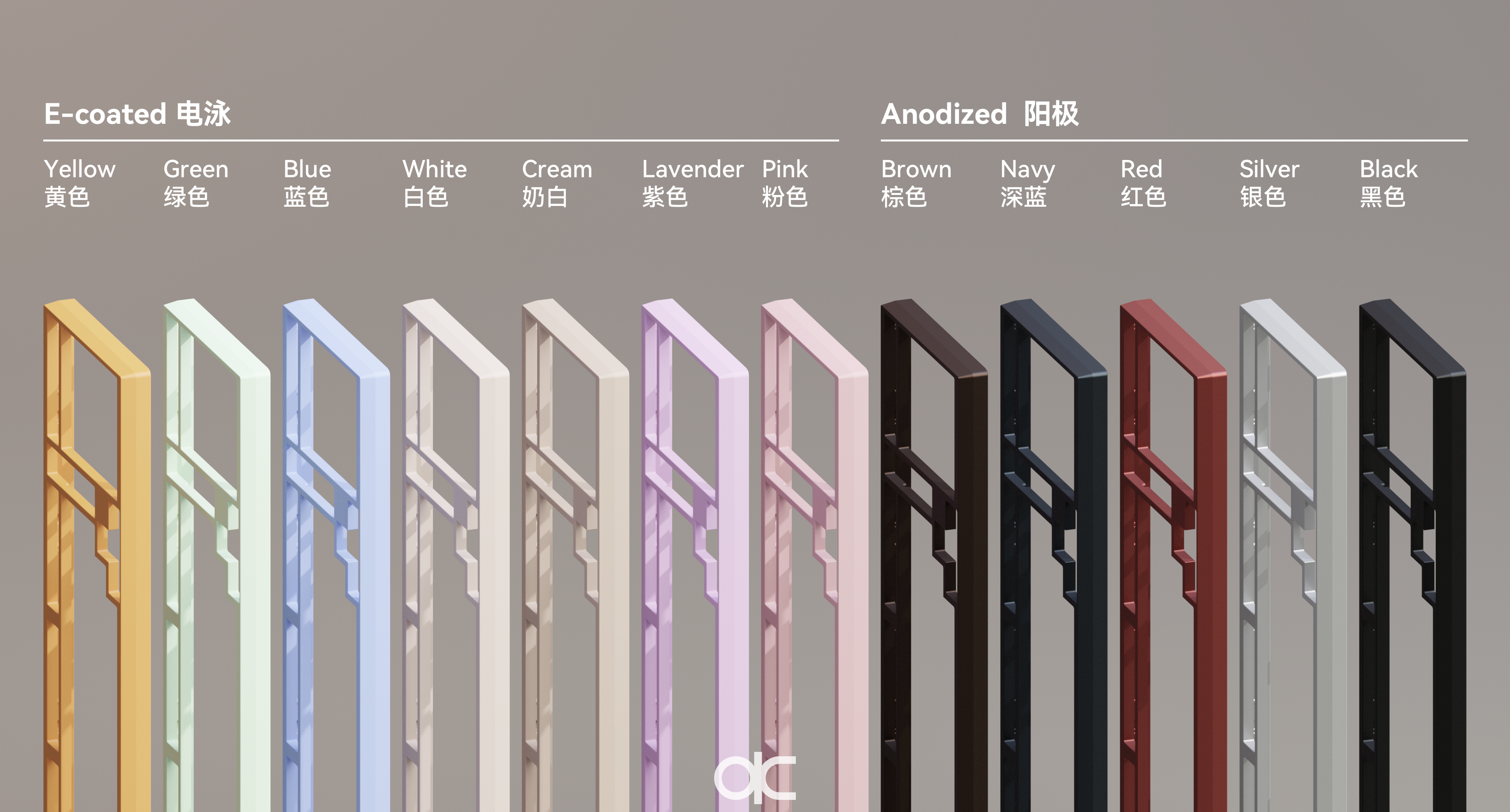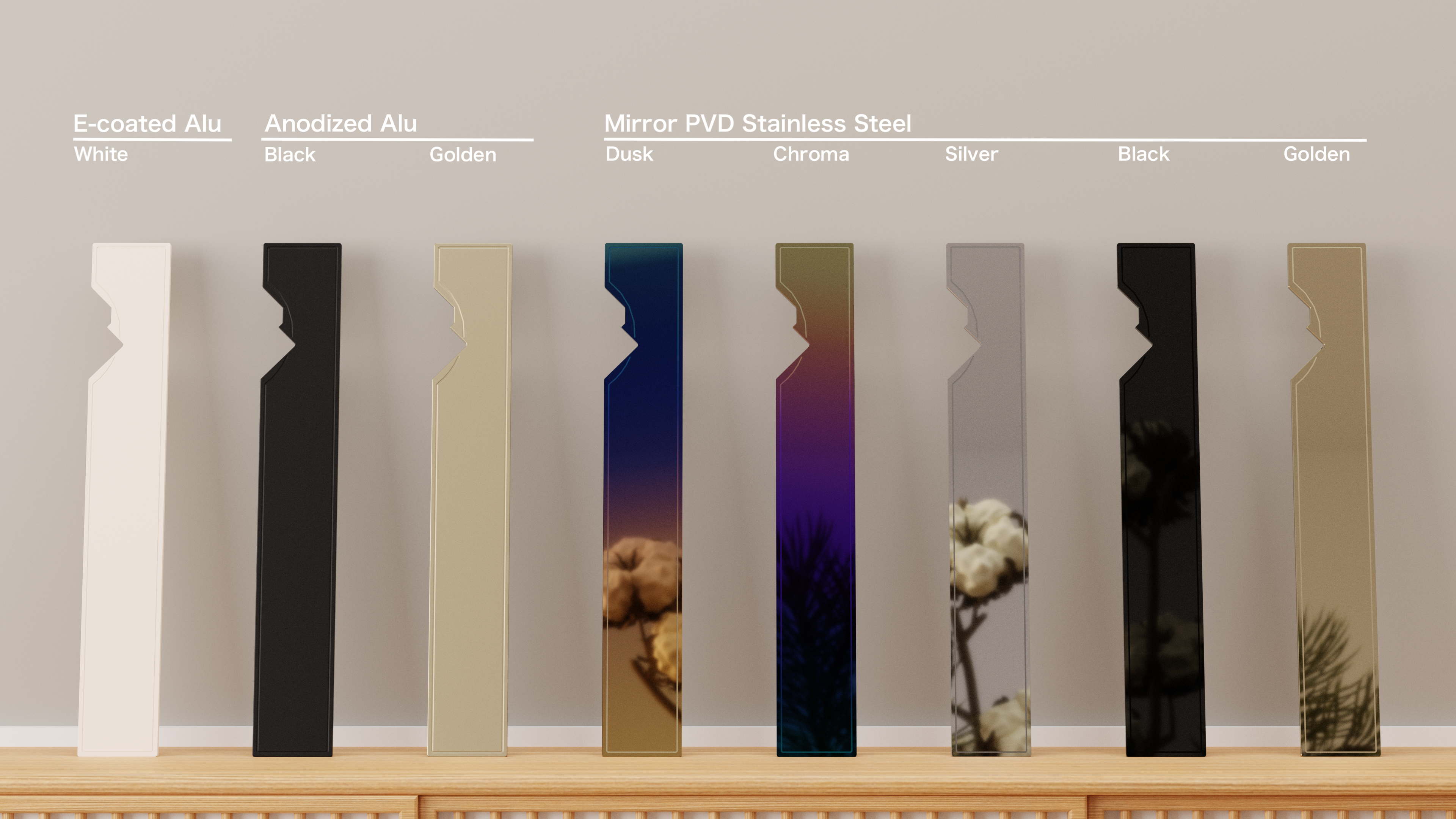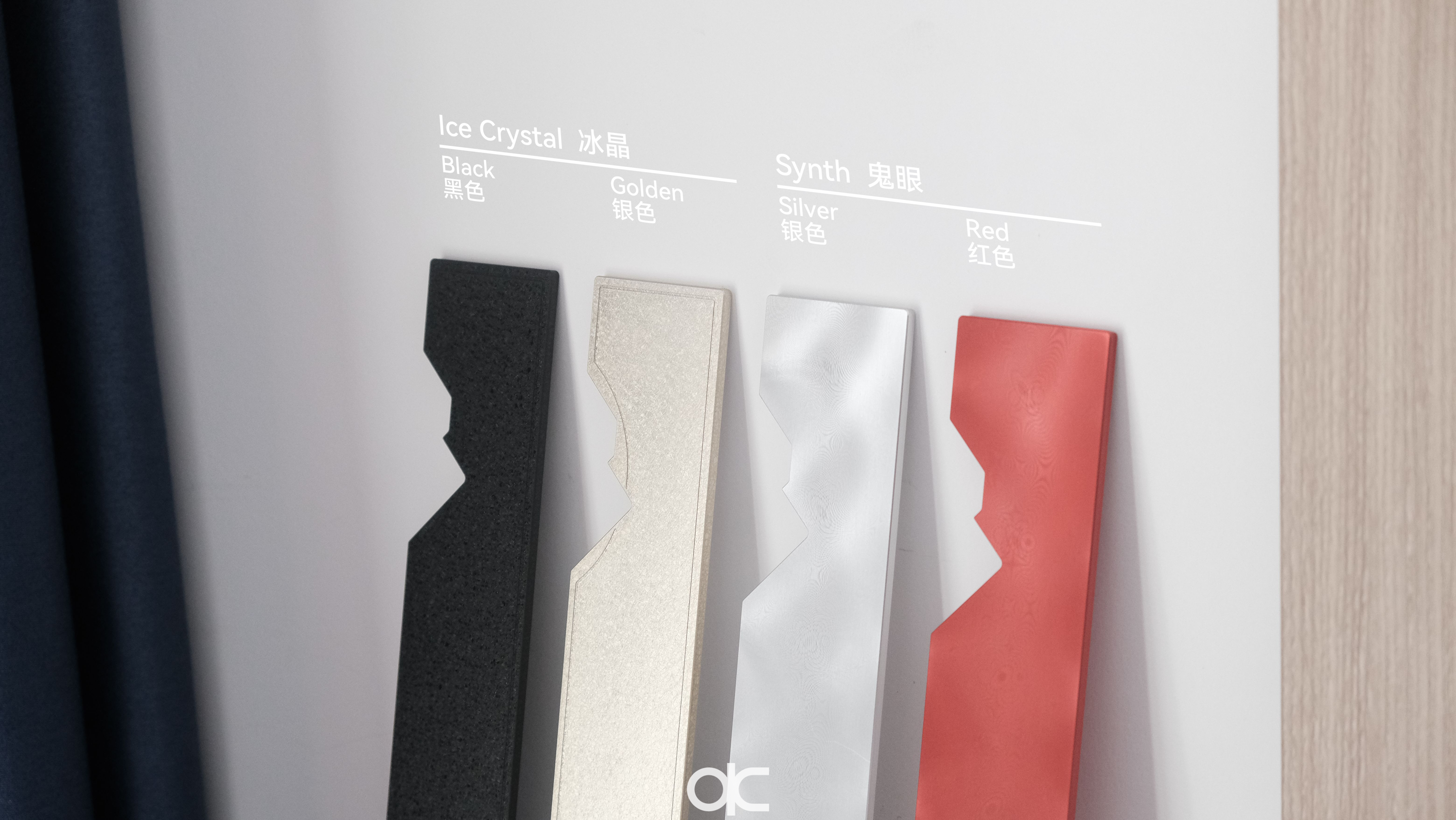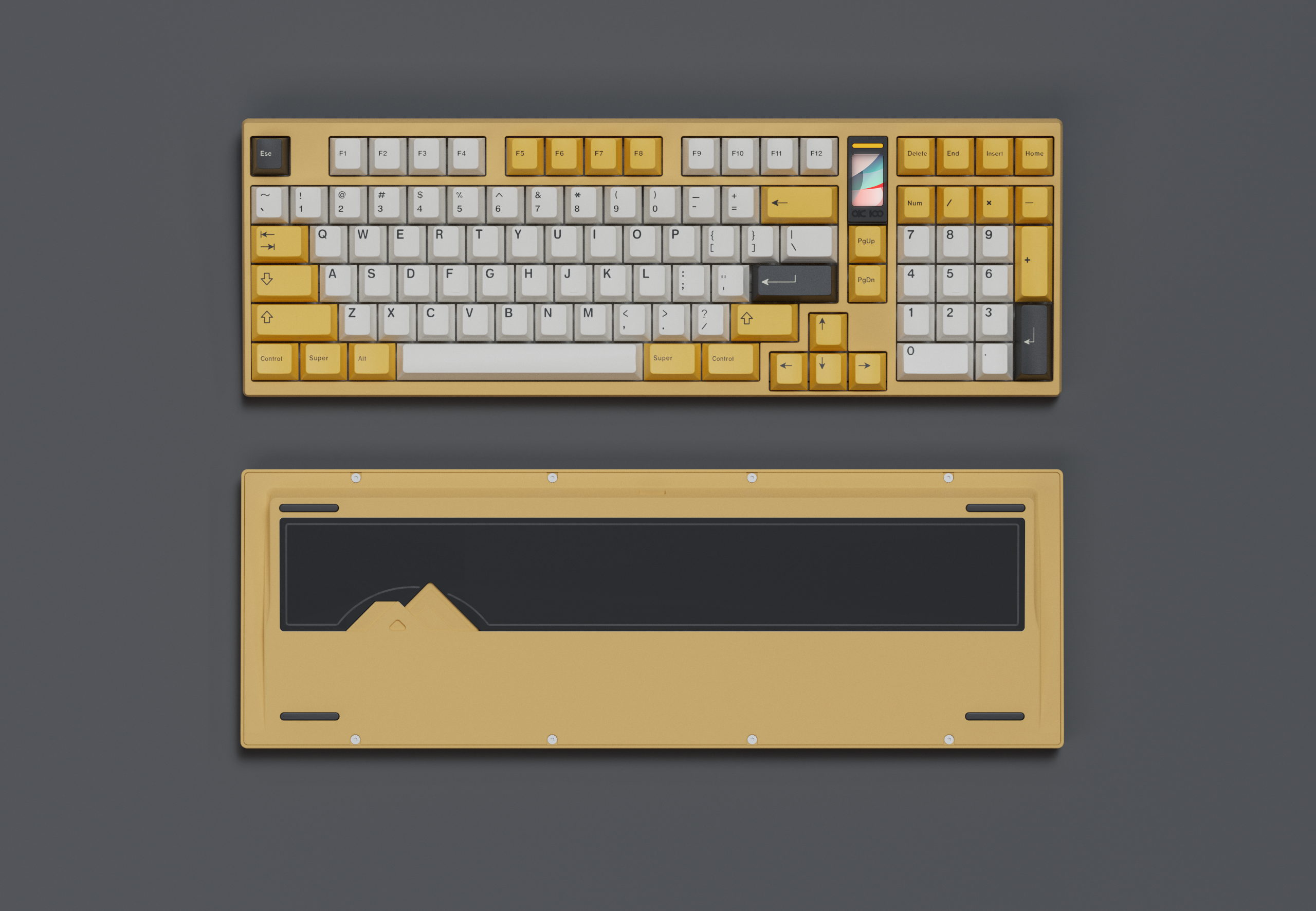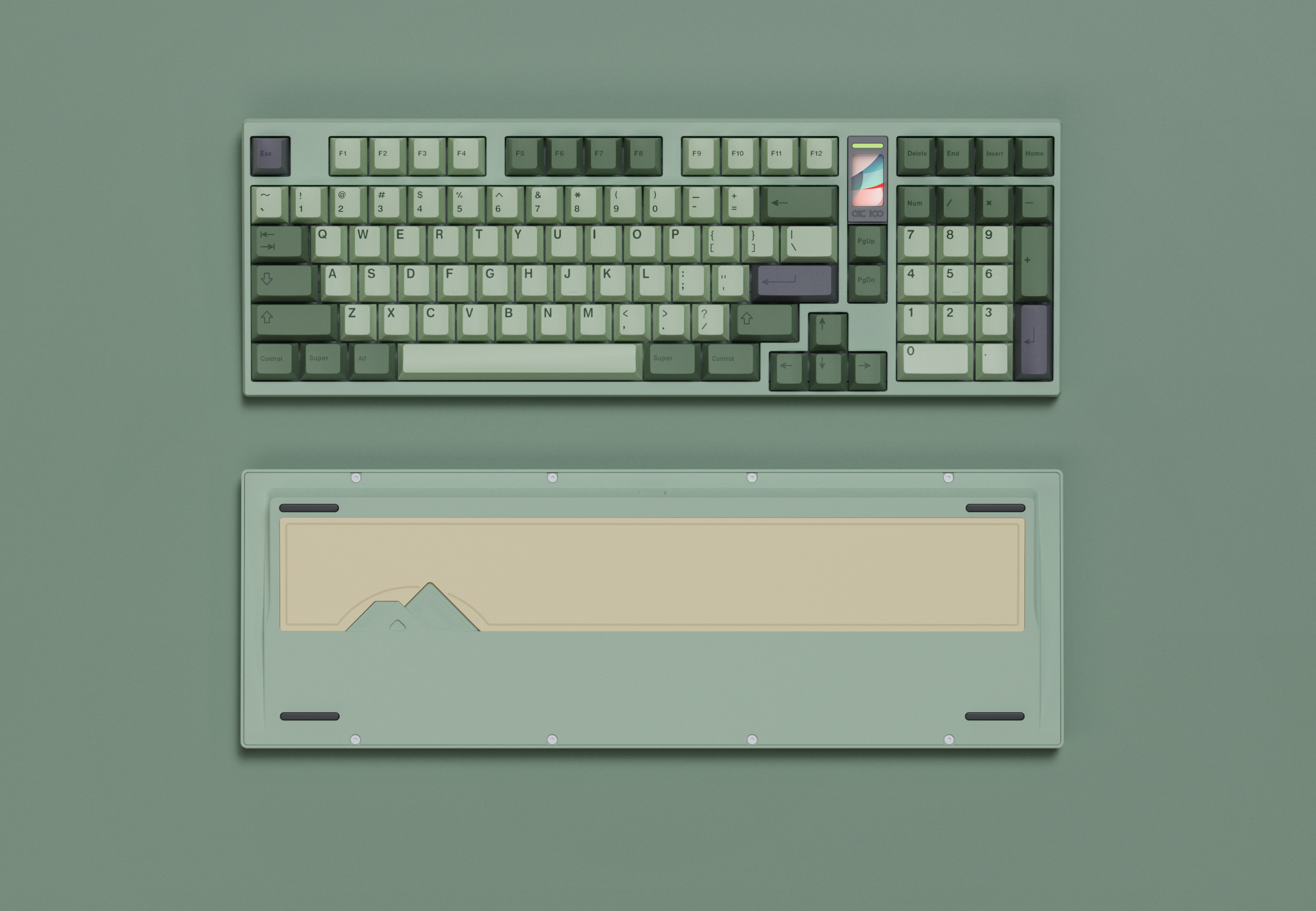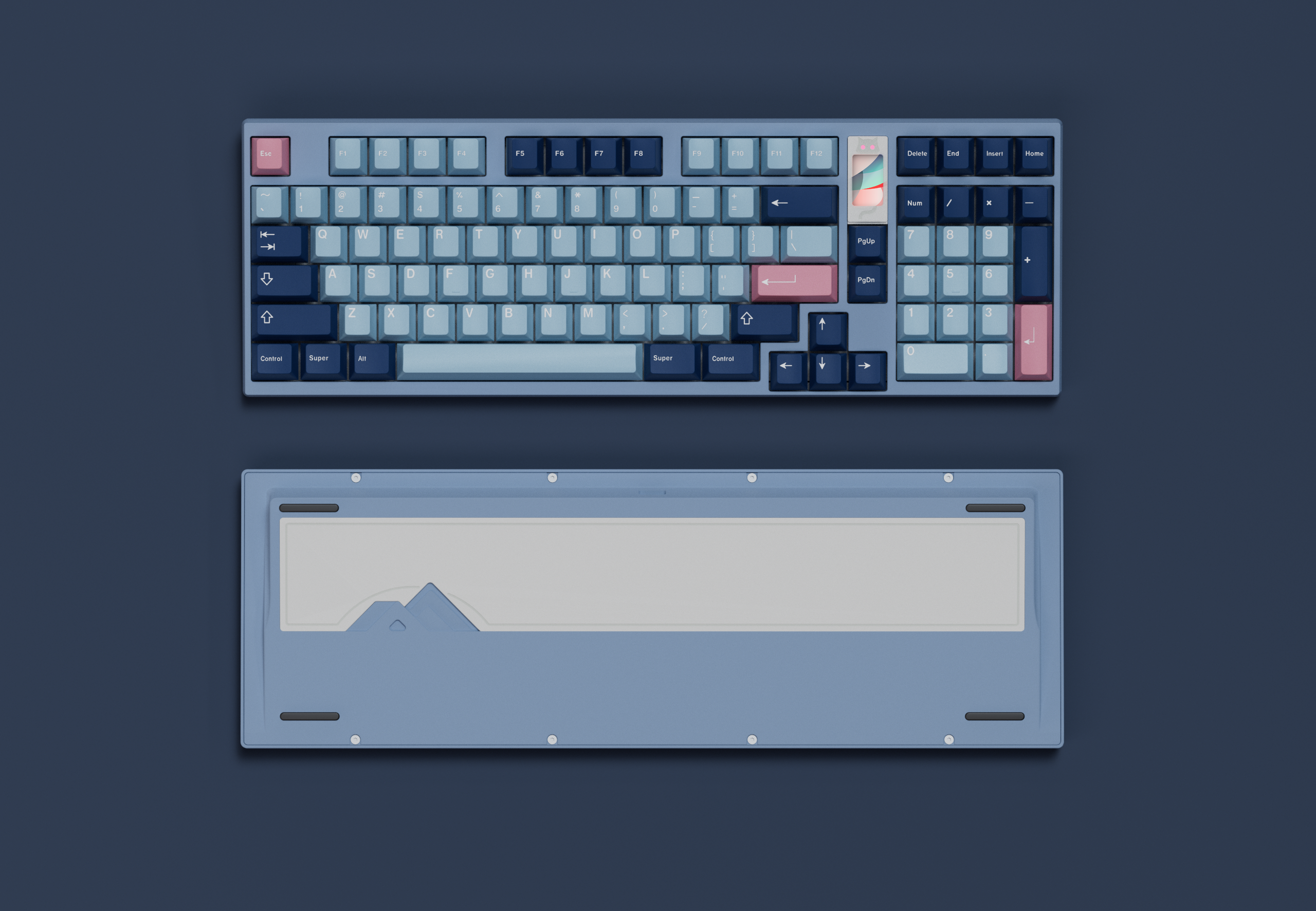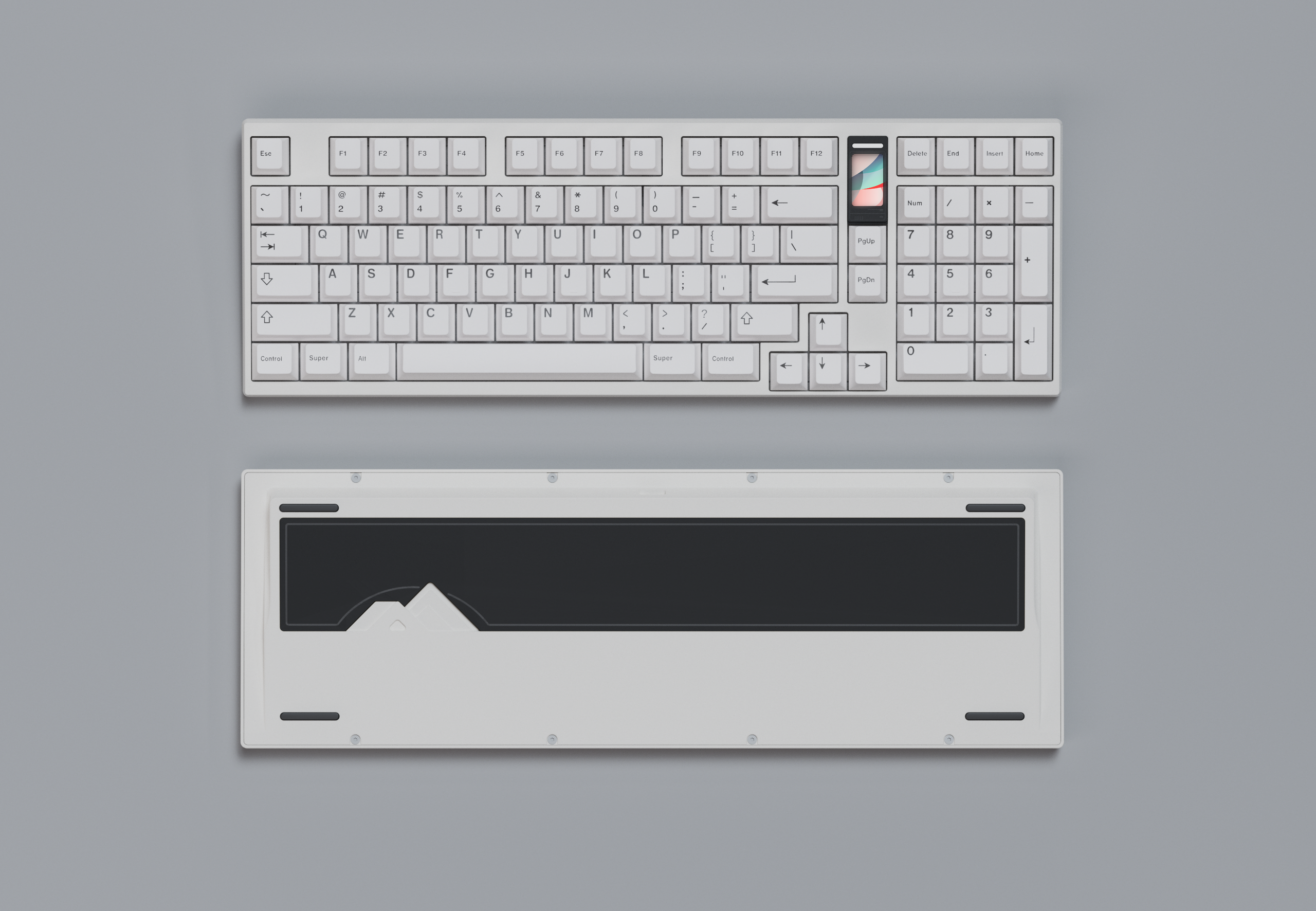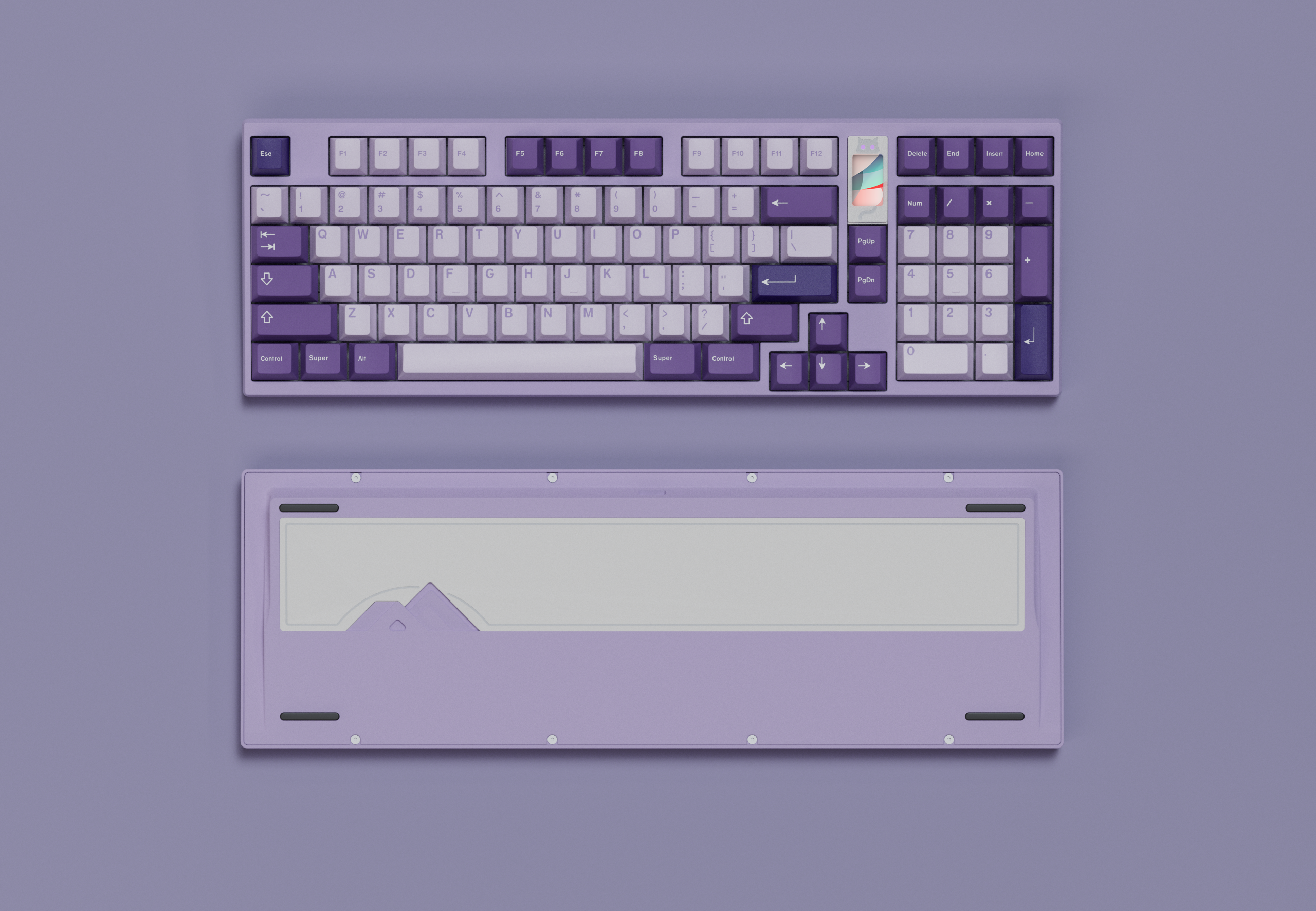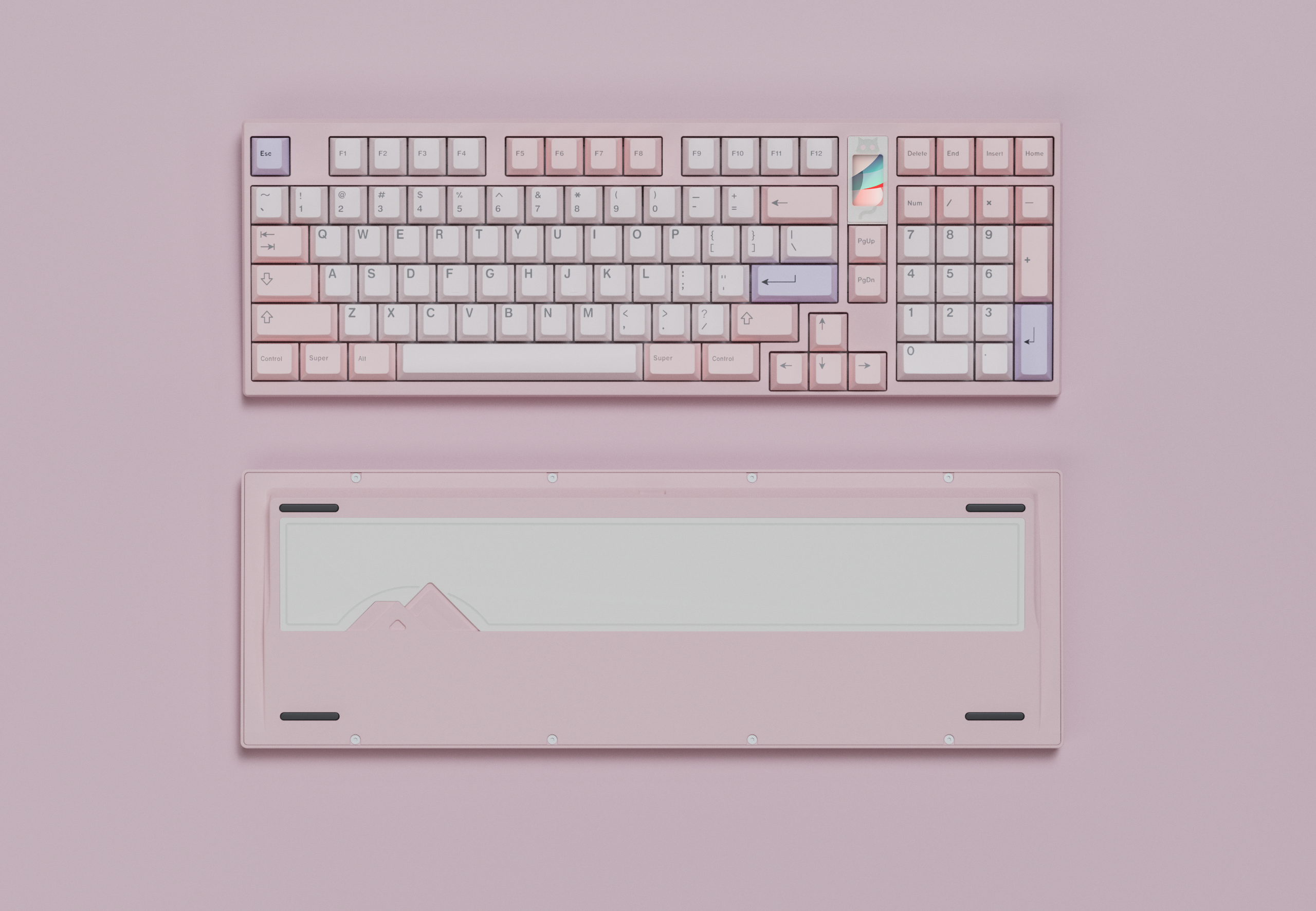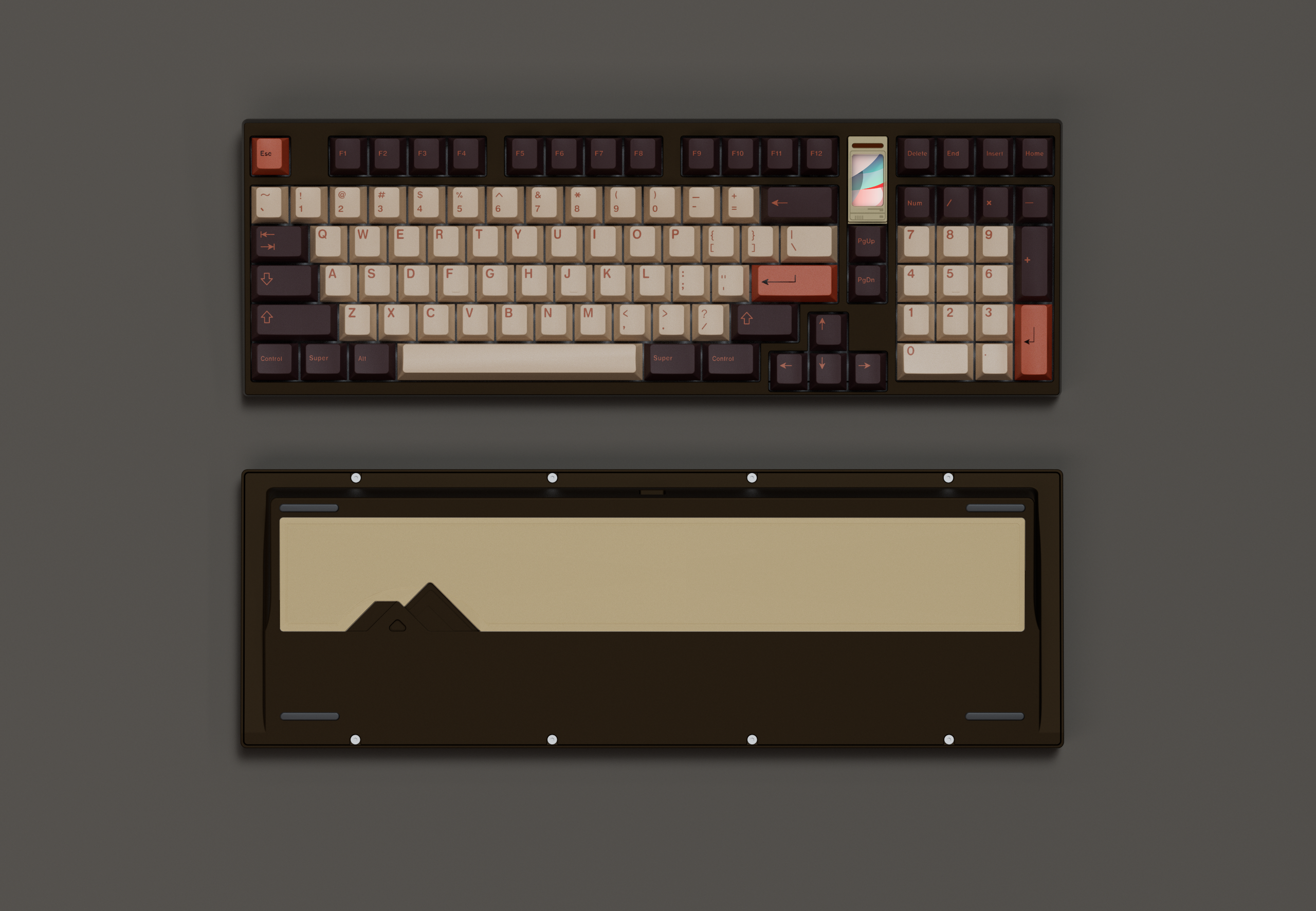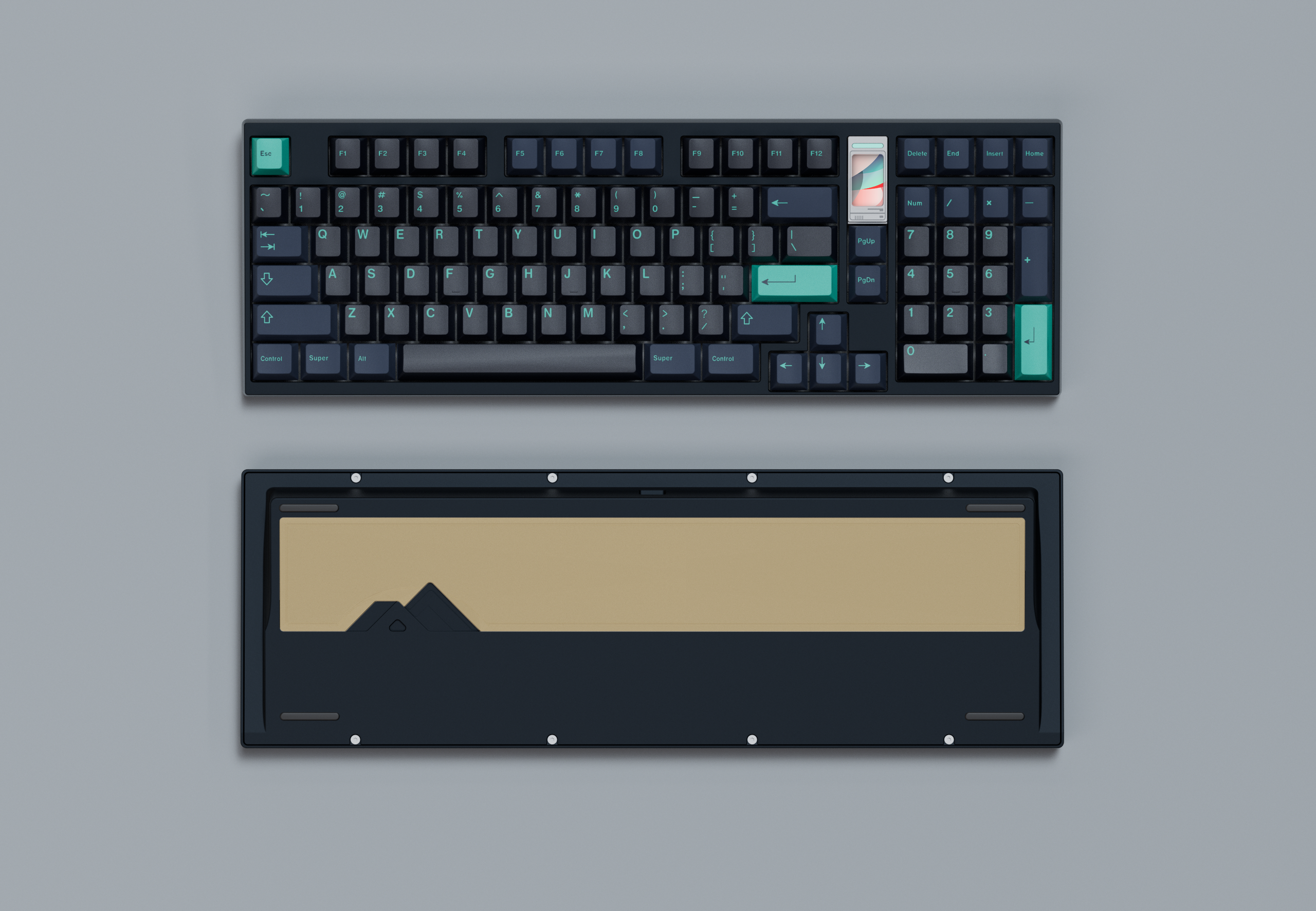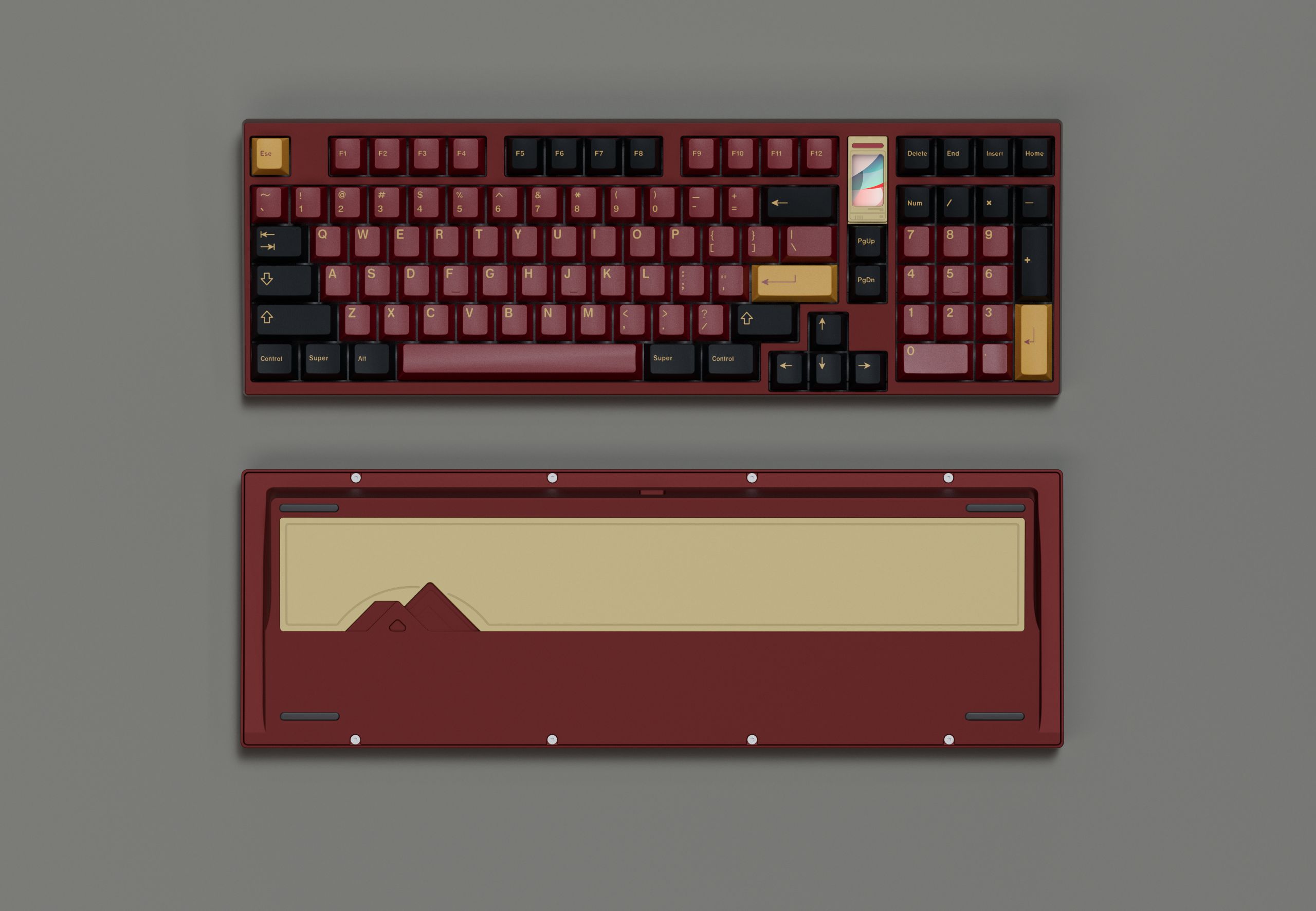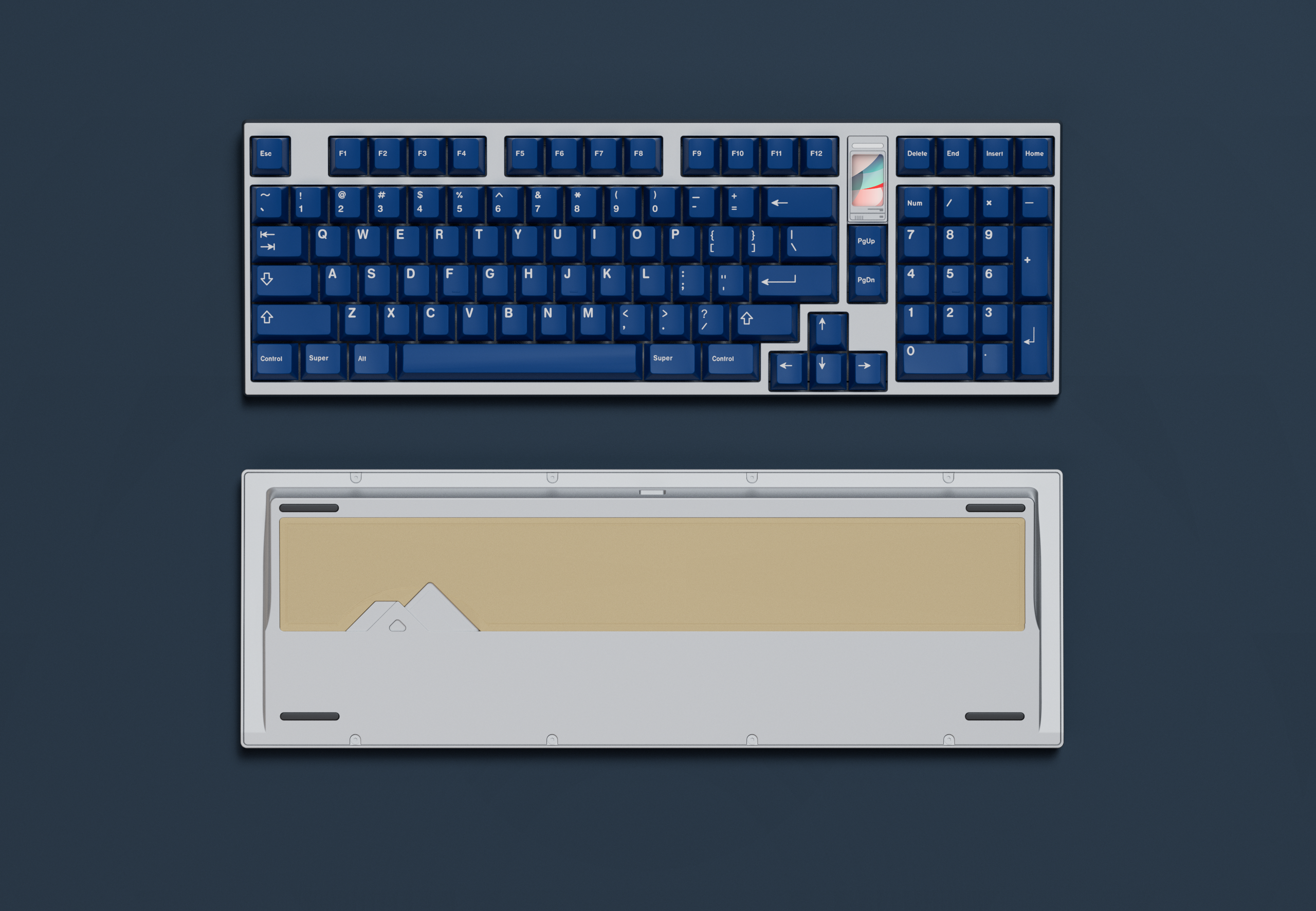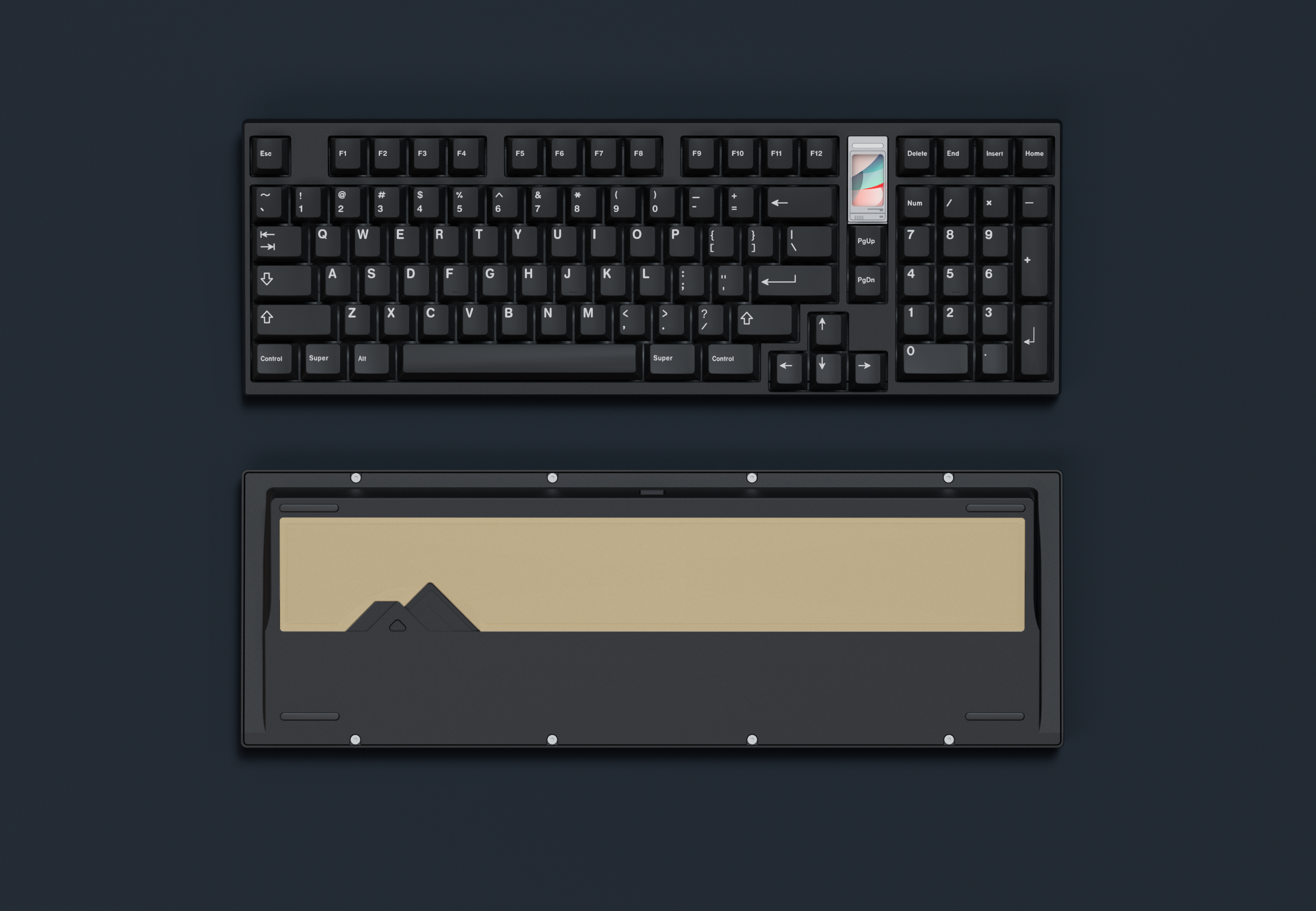 Qwertykeys QK100 (In-Stock Units)
SwitchKeys has partnered with QwertyKeys to bring you the hotly-anticipated QK100! This 100% keyboard aims to create an enjoyable typing experience at an incredible price, and has been met with widespread critical acclaim from members of the community!
Features:
Front Design
Unlike traditional 98% and 100% layouts, the QK100 evolved from our QK75 with an improved number pad area. We changed the 0 key to 2U and incorporated major functions from the 100% layout. This minimizes the keyboard's overall size while making input more convenient and efficient. That's why we call it the QK100.
Meanwhile, we equipped the QK100 with an LCD screen and designed three bezel styles for you to choose from. The LED strip or two circular lights above the screen serve as Caps Lock and Num Lock indicators, making it easier for users to see the current status.
The LCD screen can display various types of content, such as GIF animations, images, time, and wireless connection status. It also offers a matrix GIF that changes based on your typing speed, and you can upload your own GIFs and images to showcase your unique style.
Side Design
As a keyboard for work, we believe that the side profile of the QK100 should be clean and practical. It should enable users to lift the keyboard easily and enhance its stylish appearance. We created several versions of the side design and verified them through samples, ultimately optimizing a satisfactory solution that gives the keyboard a more layered and dynamic look that coincides with the design theme.
Back Design
Custom keyboard designs have become increasingly dazzling these days, but innovation in techniques has been limited. Some enthusiasts have grown tired of the monotonous PVD surface treatment. However, at QwertyKeys, we keep seeking more possibilities in techniques.
This time, we retained the highly acclaimed ice crystal technique from the QK80 and added a new golden ice crystal option. Based on customer feedback, we decided to discontinue the sandblasted PVD weight on the QK100 due to its tendency to show fingerprints. Instead, we launched a series of aluminium weights with different surface treatments, providing our customers with more options at a lower price tag.
Additionally, we have explored a new surface treatment technique that creates a hidden texture on the aluminium that changes with the viewing angle - we call it "Synth."
Camping has become a trending topic since the pandemic, and we decided to incorporate it into this "office project." As part of the theme, we designed a mountain-shaped pattern on the bottom case. This creates a great contrast of materials and colours together with the external weight.
Internal Design
As the main part of the QK100's theme design, we laser-engraved a camping scene on the anodized Alumunium internal weight. The pattern on the bottom case, together with this design, responds to people's desire to get closer to nature after the long pandemic. Although the camping scene is not visible once the keyboard is assembled, we hope that thinking of it can bring you some joy and relaxation when you're stressed at work.
Structure
With the development of the hobby, we have noticed an increasingly diverse range of preferences among community members in sound and typing feel. Some prefer the bounciness of the gasket mount, while others are die-hard fans of the top mount. Not to mention the arguments about foams, flex cuts, tape mod, etc.
As keyboard designers, we believe that diversity is the soul of this hobby, so we always try our best to create more possibilities for our customers. This time, we applied the dual mounting system for the first time in QK's family. It allows users to choose between top mount or PCB gasket mount with adjustable hardness to help users achieve their desired typing experience.
Top-mount
Different number and positioning of screws can provide a different typing feedback.
PCB Gasket-mount
The silicone gasket has bumps of different sizes on both sides, allowing for a choice between two levels of hardness.
PCB
We redesigned the PCBs for the QK100 to more clearly distinguish between the "thocky" and "clacky" sound profiles, rather than something in between. To achieve this, we upgraded the PCB's flex cuts to per-key flex cuts, similar to the PCB of Mr. Suit, while retaining the non-flex cut version from the QK80. This design also applies to the plates.
Furthermore, we used a new material on the case foam and upgraded the plate foam. These changes will create a denser and more centred sound profile.
Tri-mode Non-flex cut ANSI Hotswap

 

PCB


Split/2u backspace
Stepped/regular Caps Lock