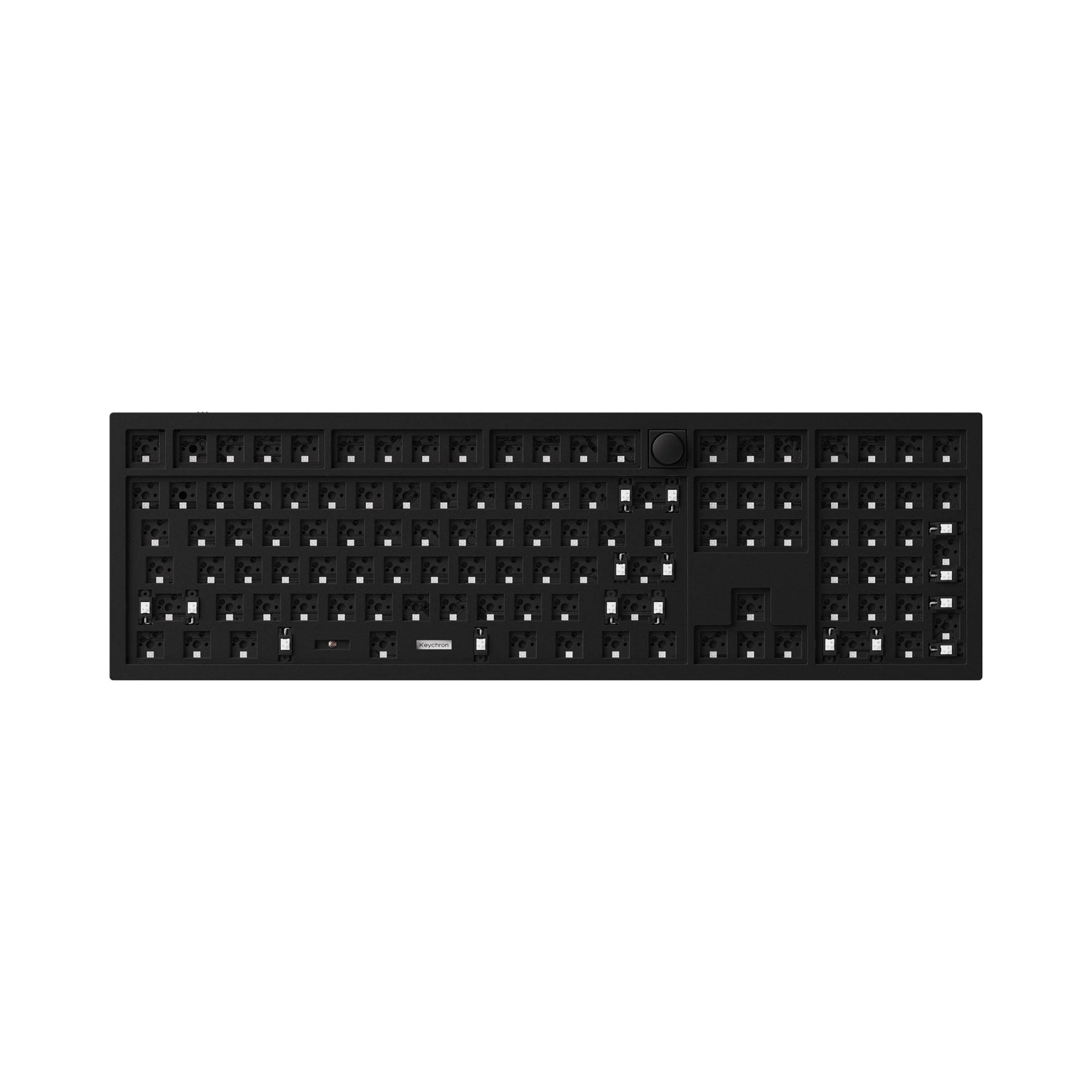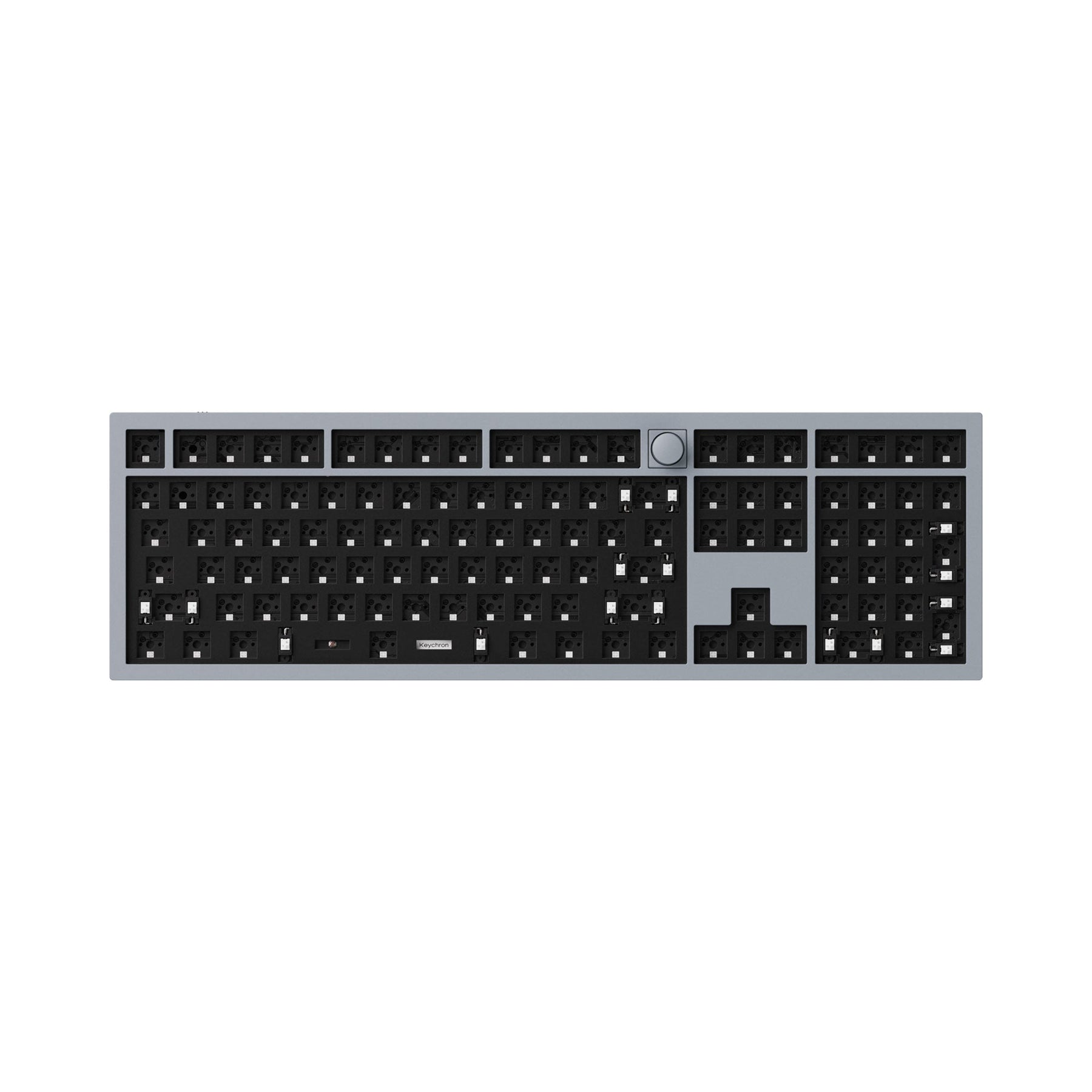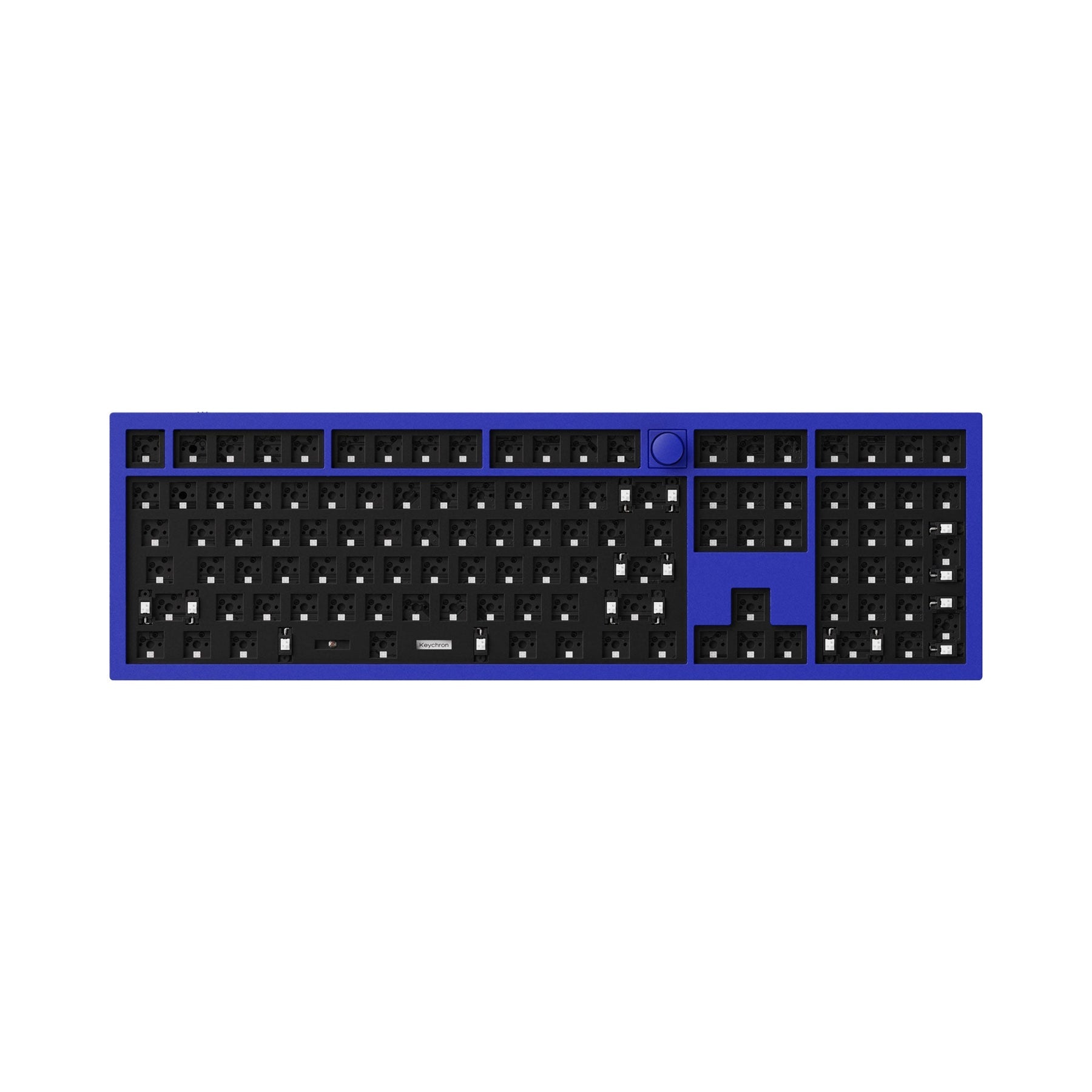 Keychron Q6 - Barebones Kit
Keychron Q6 - Barebones Kit
A fully customizable Fullsize layout mechanical keyboard packed with all premium features and unlimited possibilities. 
The Keychron Q6 is an all-metal keyboard that allows customizable capabilities for every key switch, keycap, stabilizer, and even the plate. It's designed to fully personalize your experience and offer a more comfortable typing experience.
This keyboard is not just a tool, but a piece of art on your desk. The Q6 is created with a 6063 aluminum CNC machined body, polished, anodized and sandblasted finish, and twenty-four manufacturing processes.
Hot-swappable
The hot-swappable sockets are mounted on the PCB, so you can install or change the switches without soldering. The PCB supports 5 pin MX mechanical switches.
Gasket-mounted design makes typing more flexible
The gasket design provides the board with a nice, flexible typing feel and a satisfying typing sound. 
All new Gateron screw-in PCB stablizers
The screw-in design increases stability and makes it easy for changes and upgrades. More precise craftsmanship makes the silver-plated stabilizers more stable and less wobbly. The big keys' (space bar, shift, enter, delete) typing experience is more stable and smooth. 

Keychron Q6 also support third-party stabilizers including Cherry or

 

Durock.
Program Q6 with QMK & VIA
With full QMK and VIA support, you can program and remap each key on the keyboard with ease. The open-source firmware means endless possibilities for keyboard layouts, shortcuts, backlight effects, and more. 

VIA is a keyboard keymap programming software. Using VIA, you can define every key and even write MACROS for the key combinations you want on your Q5. VIA supports macOS, Windows & Linux. 
Switch layouts between macOS & Windows
Built with the Mac users' experience in mind while still retaining compatibility for Windows devices, Keychron Q6 comes with a system toggle and an additional set of customized keycaps for both Windows and macOS systems. You will be able to save two different layouts in the keyboard, one for each system.
South-facing RGB LED Lights
The south-facing RGB SMD LED lights are easy to be seen because they are facing toward the typer. It's also good for the PBT, Cherry profile, and non-shine-through keycaps which are popular for customized keycaps.
Please refer to the product images for a detailed list of everything the Keychron-Q5 Barebones kit includes. 
NOTE: THIS KIT DOES NOT INCLUDE SWITCHES OR KEYCAPS
Case Specs:
| Width | 137mm |
| --- | --- |
| Length | 446 mm |
| Front Height | 20.1 mm  (without keycaps) |
| Back Height | 32.6 mm (without keycaps) |
| Feet Height | 2.7 mm |
| Angle | 5.2° |
| Weight | 2420 g ± 10g (Fully Assembled Version) |
| Body Material | Full CNC machined aluminum |
| Plate Material | Steel |
| Polling Rate | 1000 Hz |
| | |
| --- | --- |
| MCU | Ultra-low-power Arm Cortex-M4 32-bit STM32L432 (128KB Flash) |
| Switches | None included |
| Backlight | South-facing RGB LED |
| Switch Support | Hot-swappable (5 pin) |
| Stabs | Screw-in PCB stabs |
| Connectivity | Type-C |
| Cable | Type-C cable + Type-A to Type-C adapter |
| Operating Environment | -10℃ to 50℃ |
For any further details regarding this keyboards software (VIA compatible, downloads available on Keychron site) or technical specifications, please refer to the official Keychron Q6 Page. Backed by a 1 year Keychron warranty.
Note: Feature images are for illustrative purposes only. Please refer to title, description and thumbnails for correct model upon purchasing.