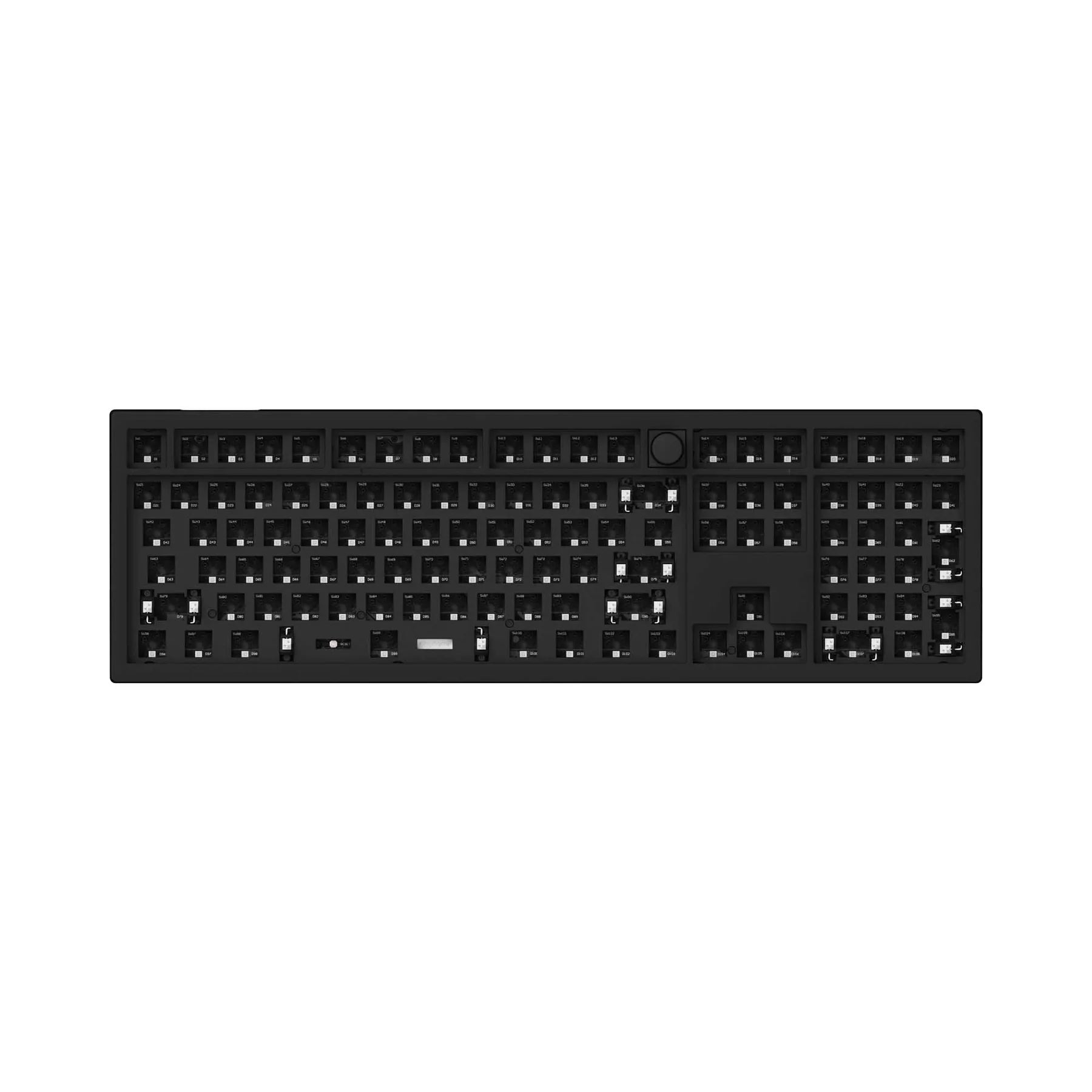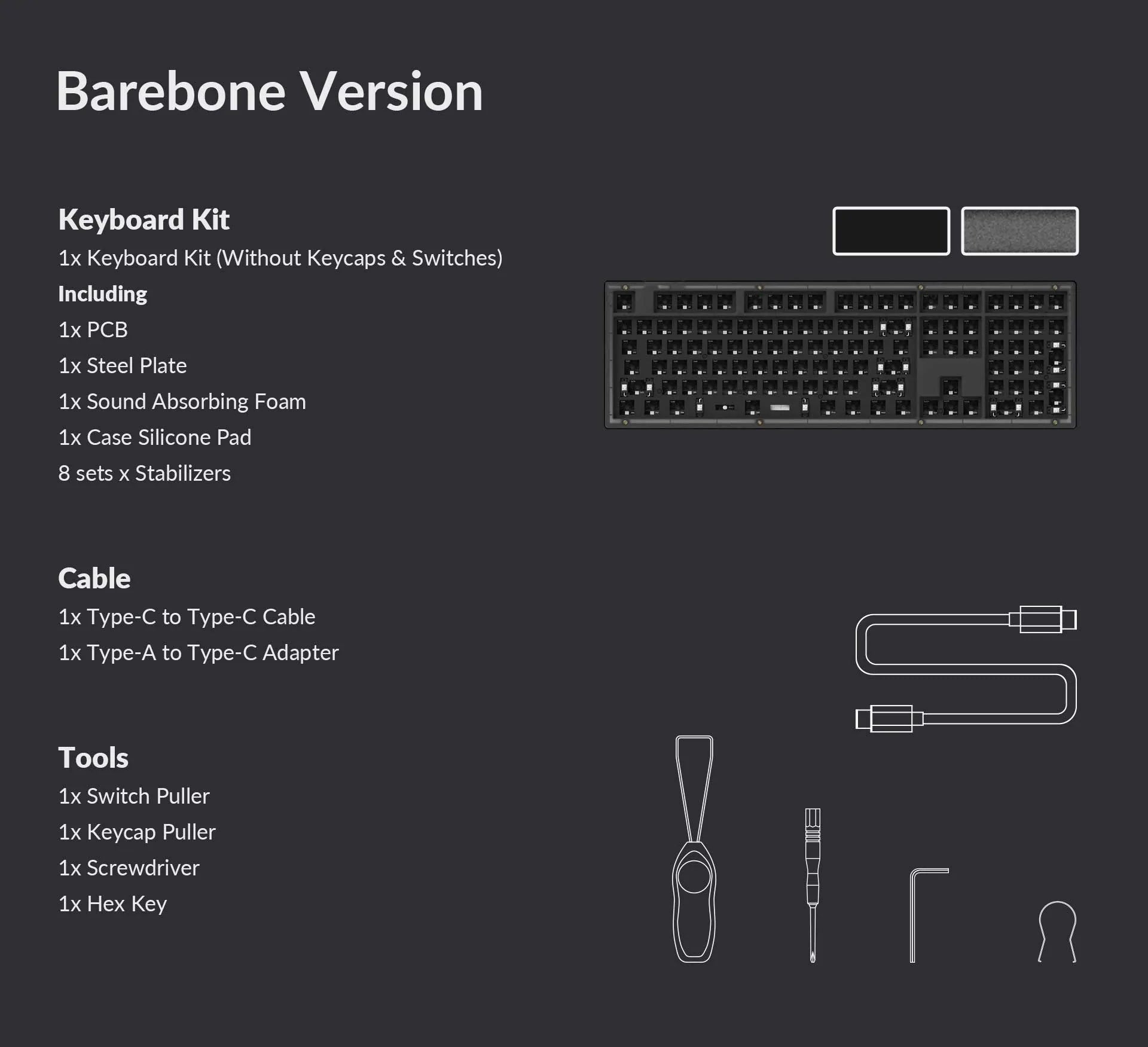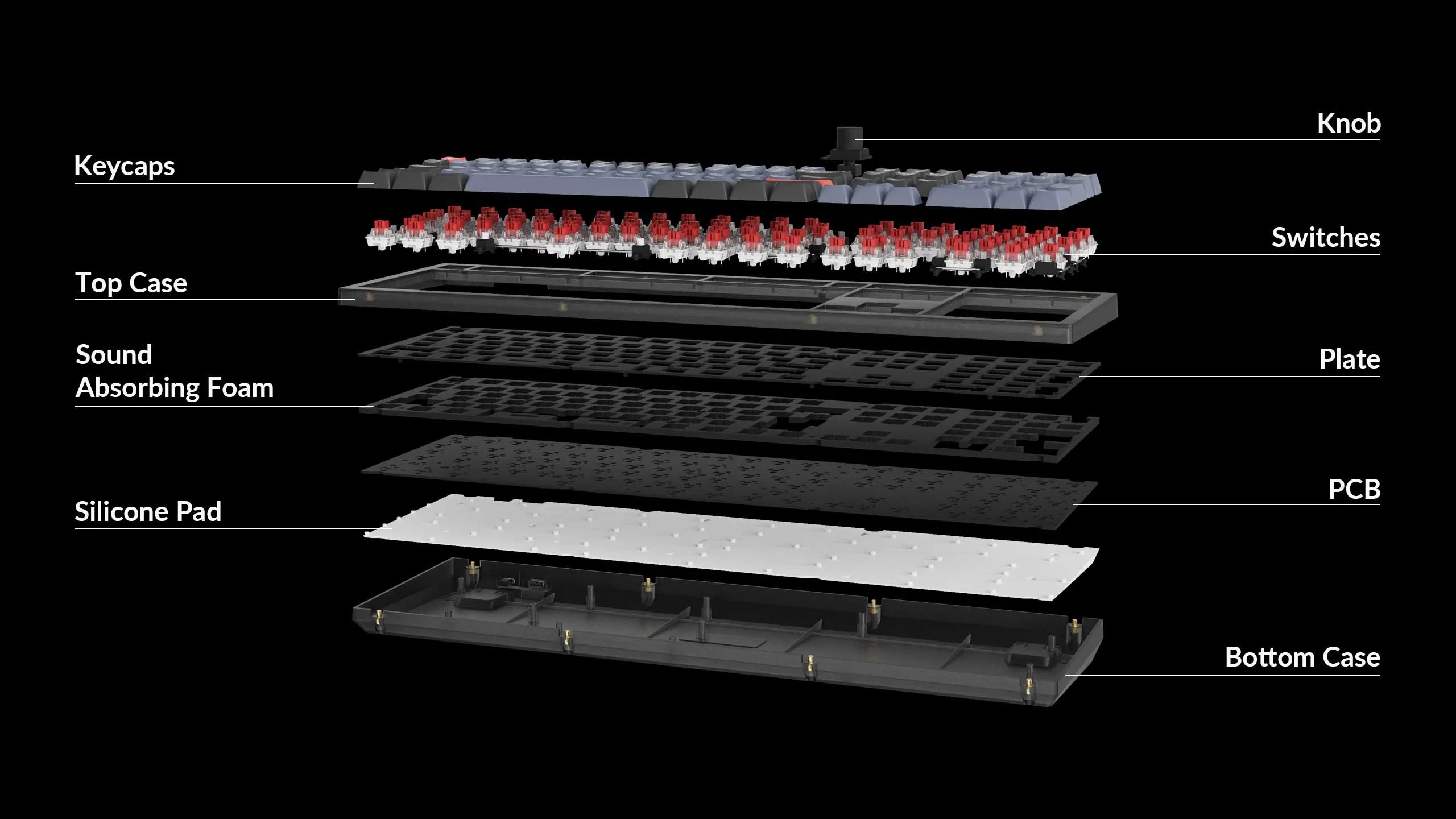 Keychron V6 - Barebones Kit
V6 is a full-sized custom mechanical keyboard with QMK/VIA support and many premium designs like double-shot PBT keycaps, screw-in stabs, etc. It will meet your diverse needs and bring you excellent typing comfort!
All-Around Customizable Keyboard
To build a fully customizable keyboard, we designed every component to be easily assembled so you can customize and adjust any or every part the way you want.
An Epic Core Inside The Keyboard
A powerful ultra-low-power ARM architecture MCU equipped with 128K Flash will provide more flexibility for developers. The polling rate is 1000 Hz out of the box, which makes latency non-existent for the competitive game.
Switch Layouts Between macOS & Windows
Built with the Mac users' experience in mind while still retaining compatibility for Windows devices, the Keychron V6 comes with a system toggle. You can now save two different layouts on the keyboard, one for each system.
Program V6 with QMK & VIA
With full QMK and VIA support, you can easily program and remap each key on the keyboard. The open-source firmware means endless possibilities for keyboard layouts, shortcuts, backlight effects, and more. 
Hot-swappable
The hot-swappable sockets are mounted on the PCB, so you can install or change the switches without soldering. The PCB supports both 3-pin and 5-pin MX mechanical switches.
South-facing RGB LED Lights
The south-facing RGB LED is designed to better illuminate the keyboard backlight from the typist's angle with the premium non-shine-through PBT keycaps installed. The south-facing RGB is also free from interference when the users install OEM or Cherry-profile alternative keycaps on the keyboard.
All New Screw-In PCB Stabilizers
The screw-in design increases stability and makes it easier for changes and upgrades. Precise craftsmanship makes the stabilizers more stable and less shaky. The big keys' (space bar, shift, enter, backspace) typing experience is now more stable and smooth. The Keychron V6 also supports third-party screw-in PCB stabilizers.
Specs
| Width | 140.55 mm |
| --- | --- |
| Length | 447.85 mm |
| Front Height | 19.44 mm  (without keycaps) |
| Back Height | 26.83 mm (without keycaps) |
| Feet Height | 2.4 mm |
| Angle | 3.5° / 7.05° / 9.52° |
| Weight |  1350 ± 10 g (Fully Assembled Version) |
| Body Material | ABS Plastic |
| Plate Material | Steel |
| Polling Rate | 1000 Hz |
| Mount Style | Tray Mount Design |
| | |
| --- | --- |
| MCU | Ultra-low-power ARM Cortex-M4 32-bit STM32L432 (128KB Flash) |
| Backlight | South-facing RGB LED |
| Switch Support | Hot-swappable (5 pin & 3 pin) |
| Stabs | Screw-in PCB stabs |
| Connectivity | Type-C |
| Cable | Type-C cable + Type-A to Type-C adapter |
| Operating Environment | -10℃ to 50℃ |