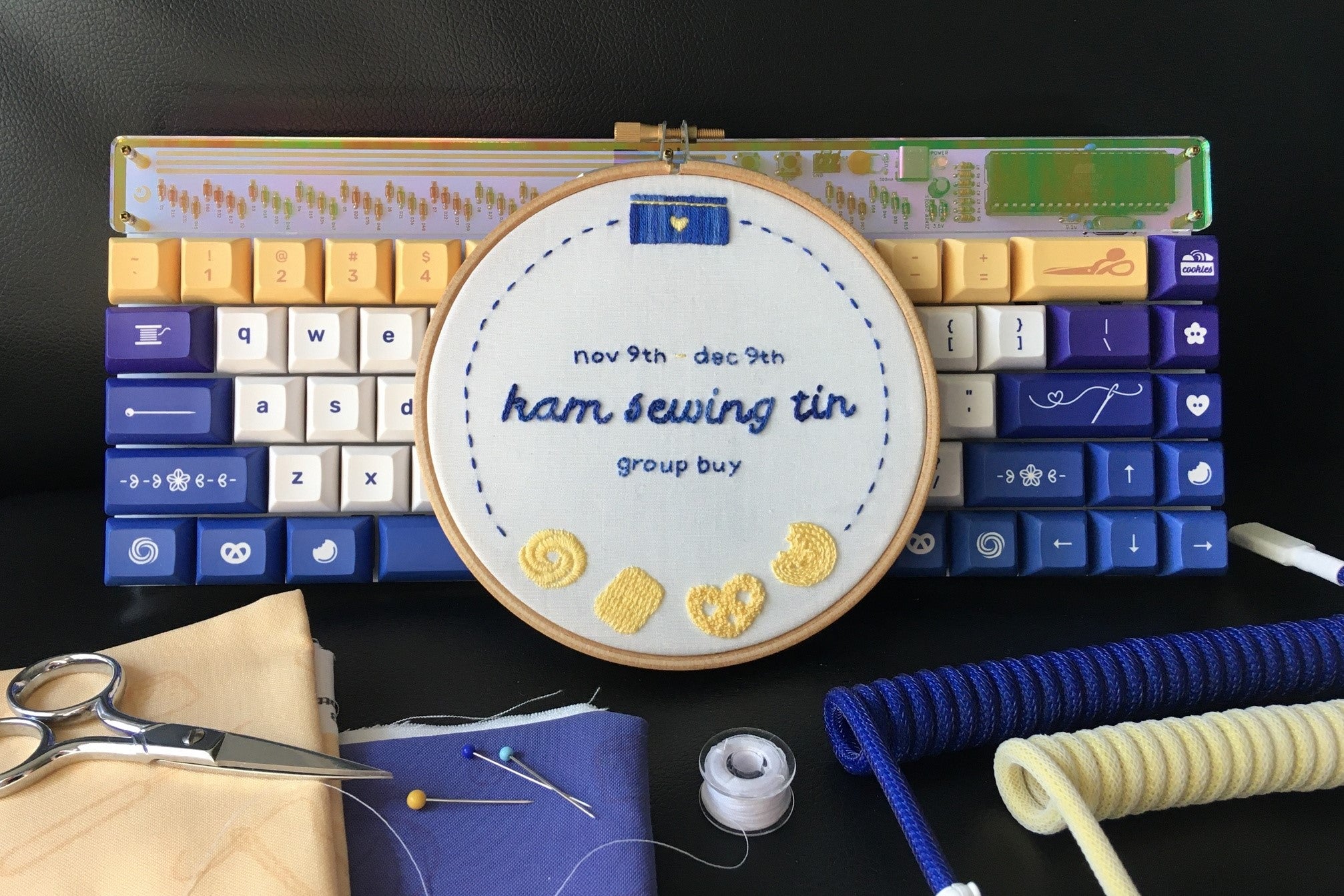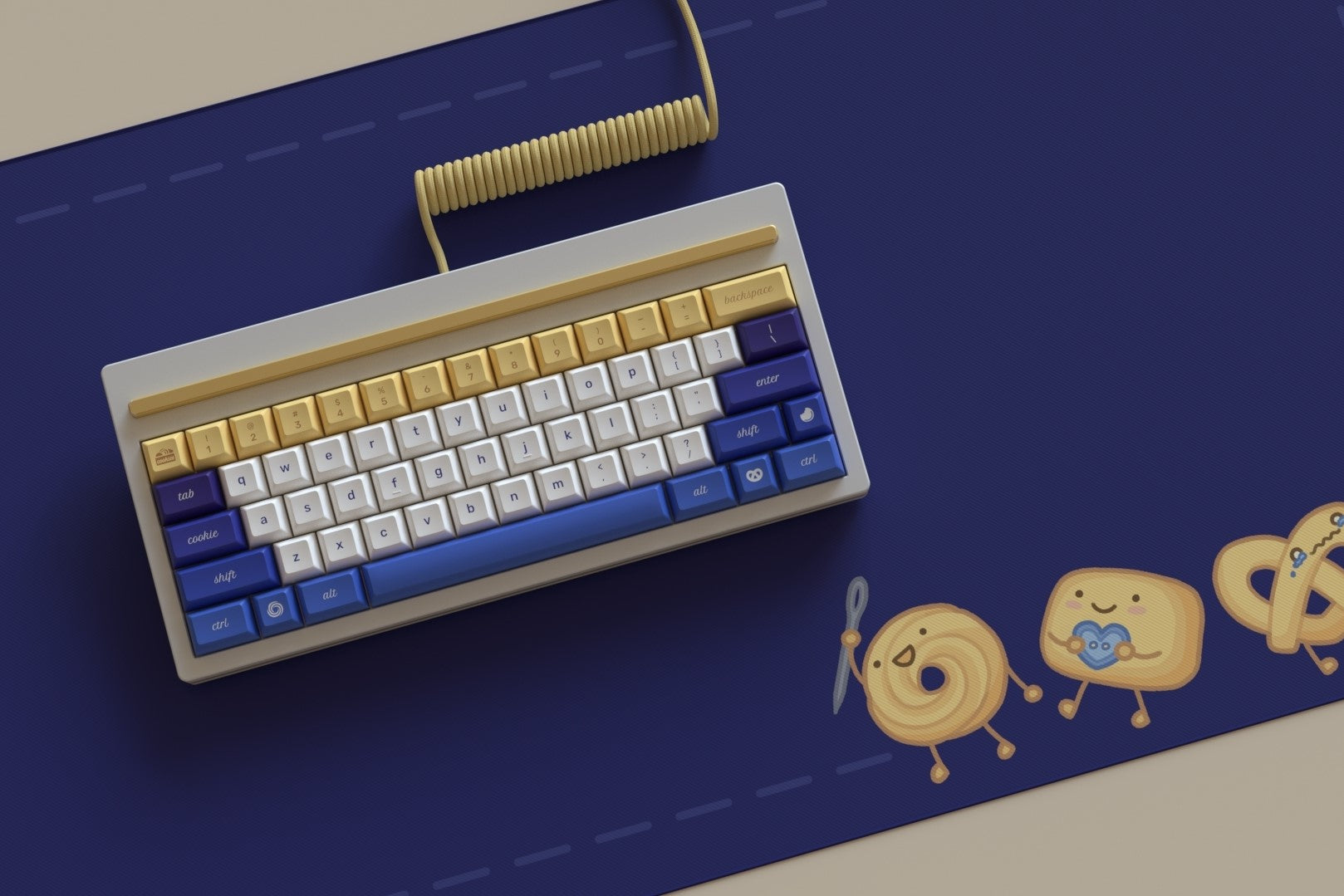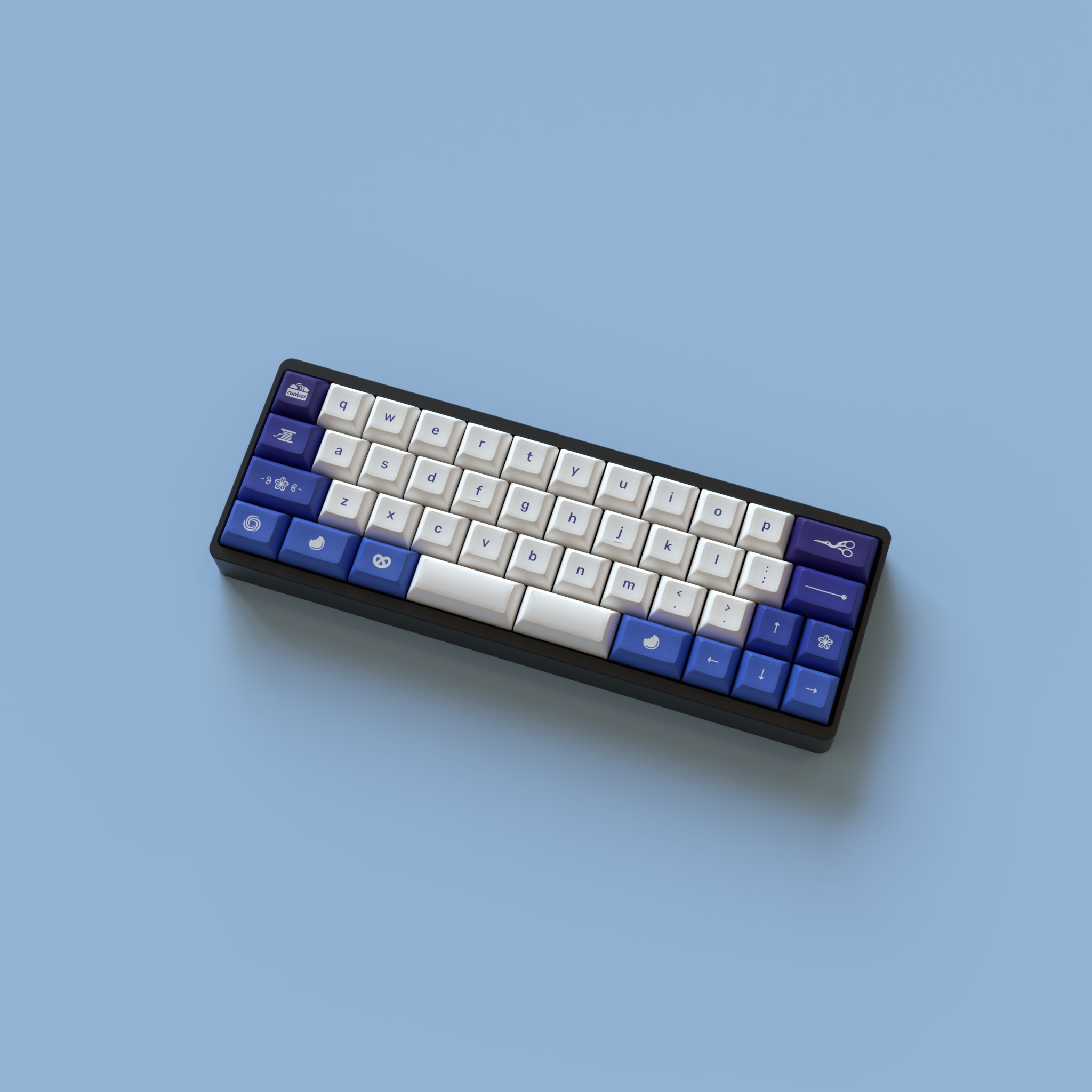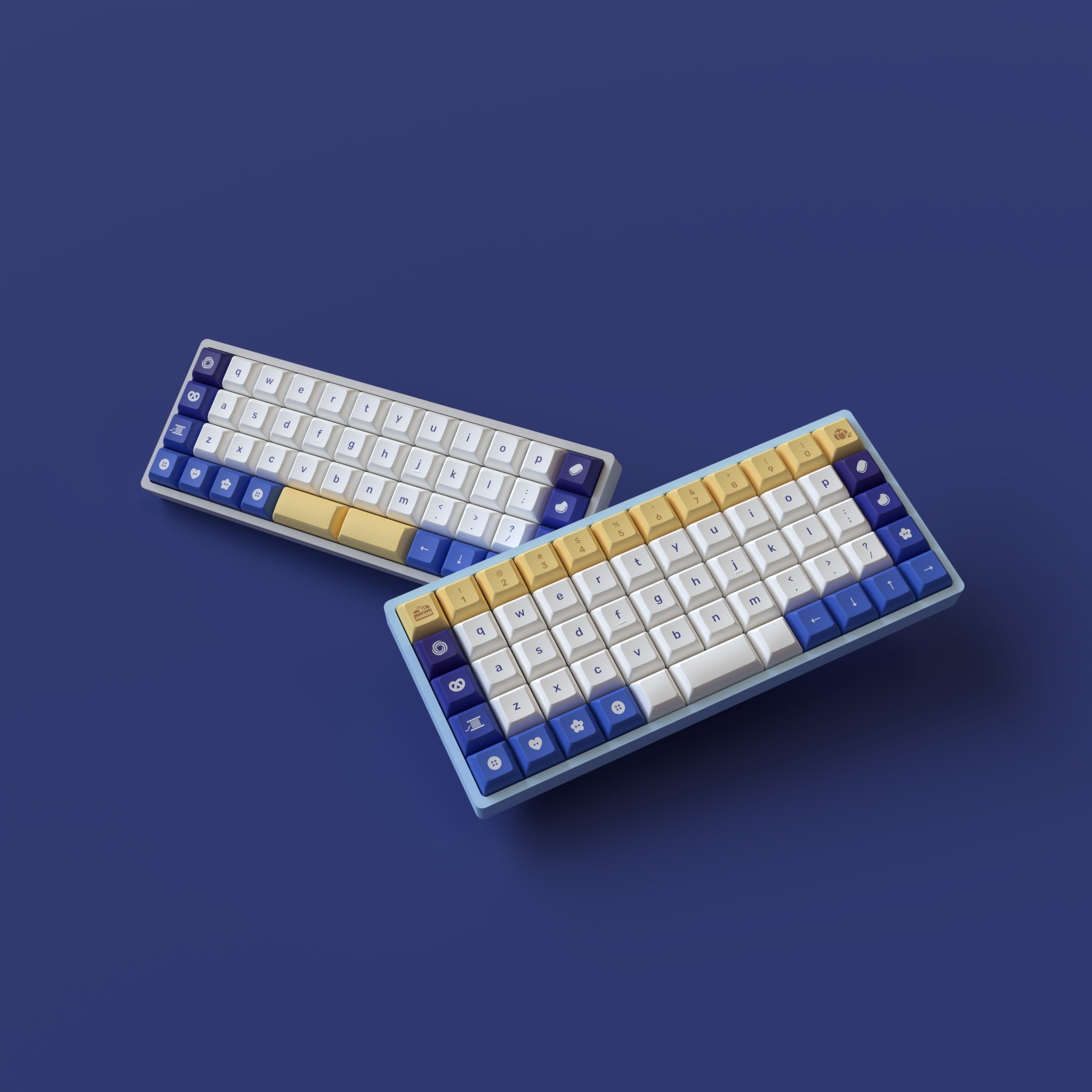 Group Buy Ran: November 2021 
Designed by: Minicap
"KAM Sewing Tin is a novelty-heavy keycap set inspired by cookie tins filled with sewing supplies.
I'm a big fan of butter cookies (the swirly ones are the best), and I also love to sew.

The original idea I had was a sewing-themed set with all sorts of sewing tools. When thinking about the
colour scheme, I remembered the classic blue Danish butter cookie tin, and decided to combine the themes.

This is my first keyset design and I'm really excited to share it with you all." - Minicap
Keycap Specifications:
MX Compatible – works with Cherry MX switches and MX-style switches.
Dyesubbed PBT plastic - Will not fade. 
KAM Profile.
Manufactured by Keyreative in China.
Asero Specifications:

Modified KAM Profile 

Cerakoted Aluminium
Cerakote colour to match the second darkest blue of the set
THOK Knob Specifications:

Brass Knobs
Gold Brass - Clear coated
Mellow Yellow - Powder coated
A-STOCK VS B-STOCK
https://www.instagram.com/p/CwtPnHUPcWq/?igshid=MWZjMTM2ODFkZg%3D%3D
The images shown are renders of the product and are only used to estimate the final product. The end product may vary in color from the renders as they are not guaranteed to be 100% accurate to the end product. By purchasing this product, you are agreeing to the above terms and the Group Buy/Pre-Order and Refund Policy found here.