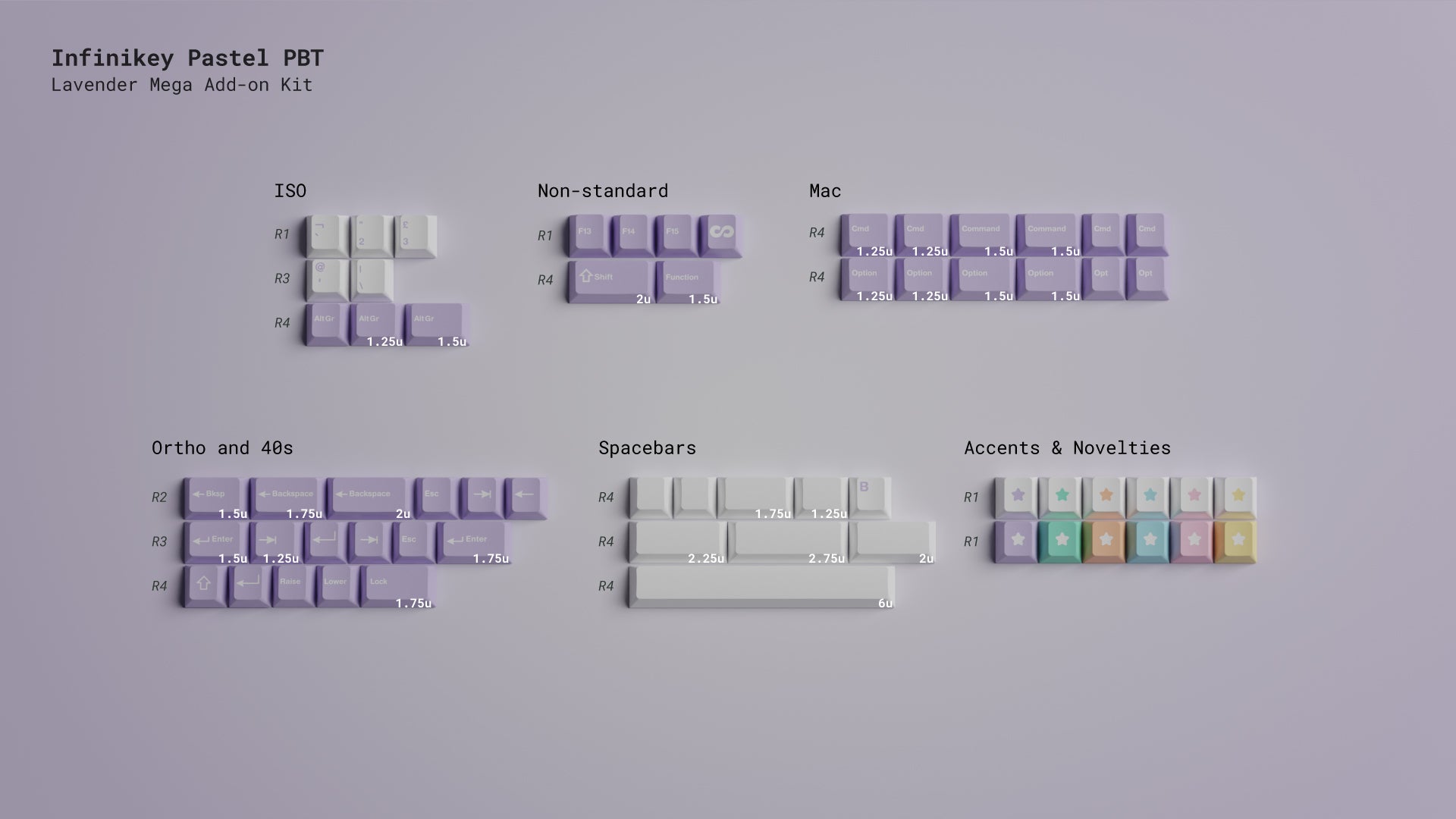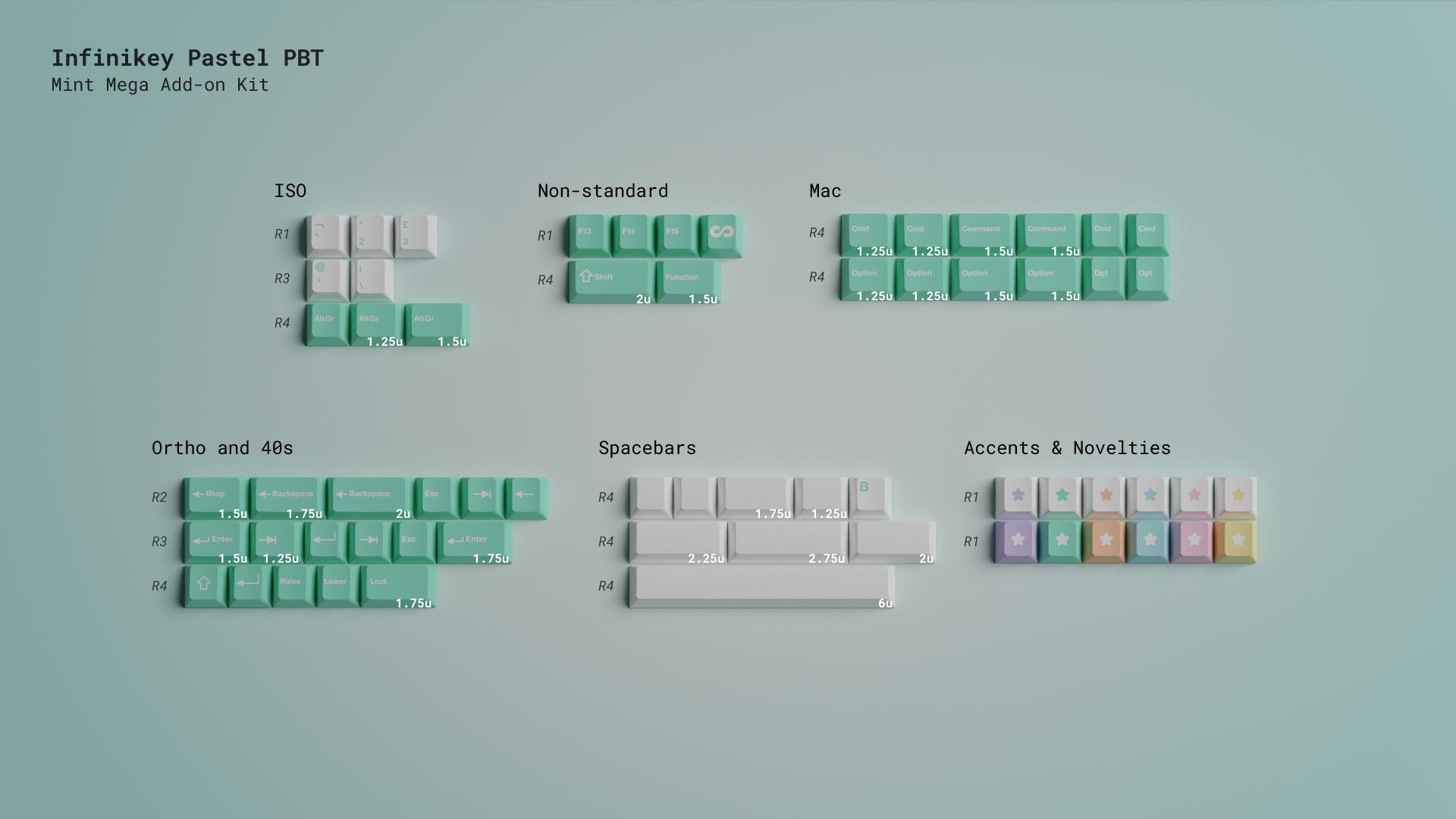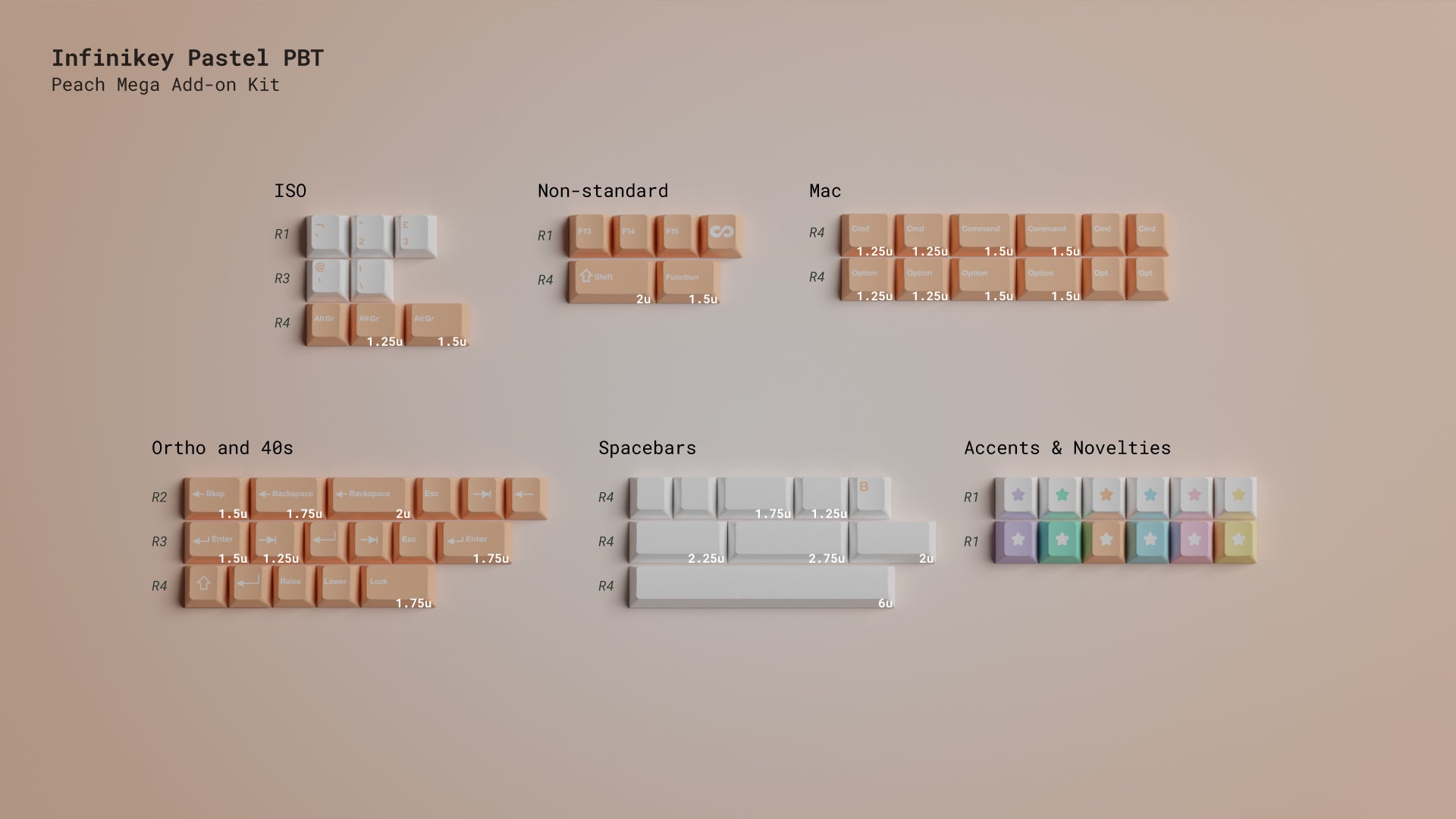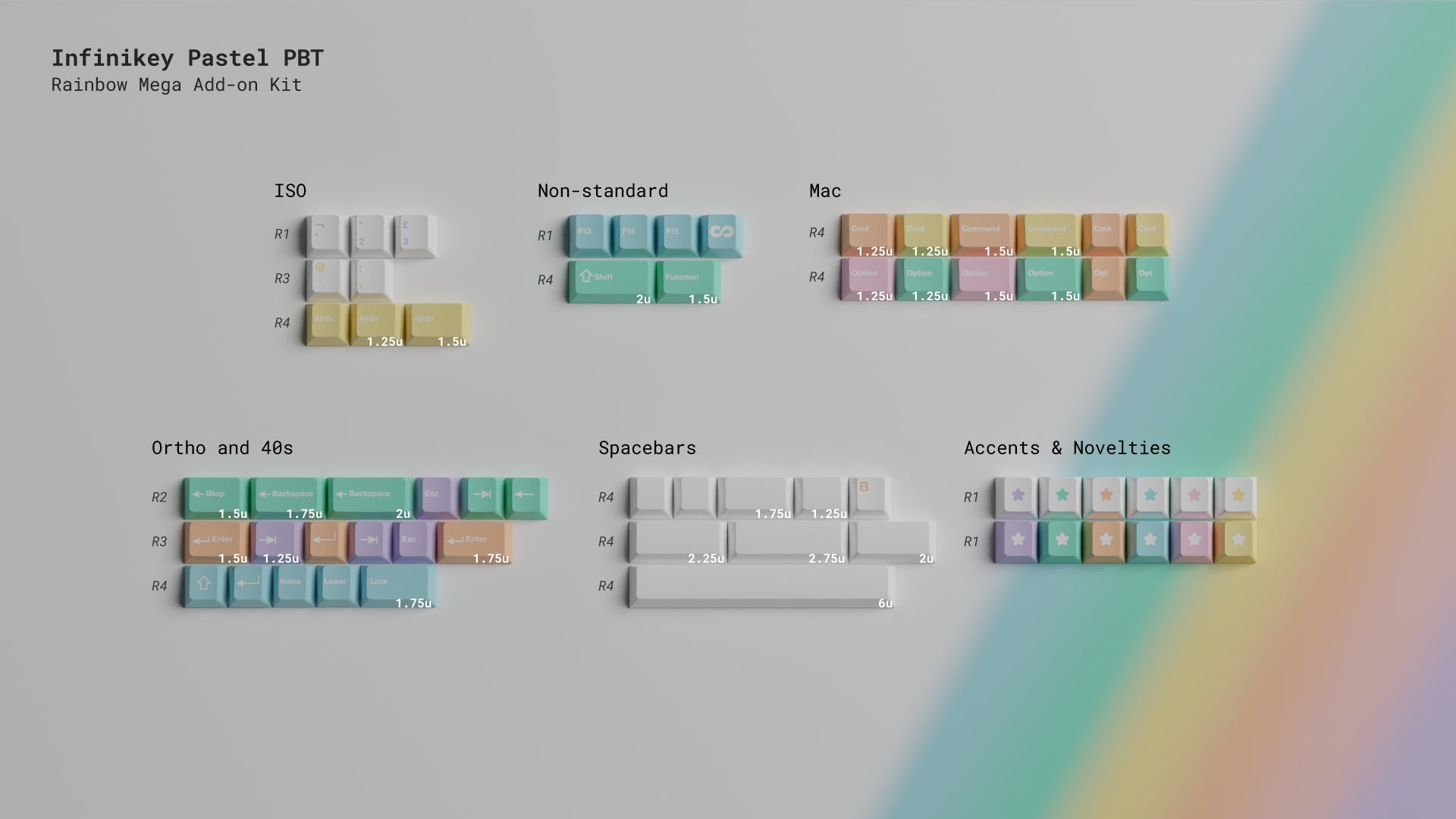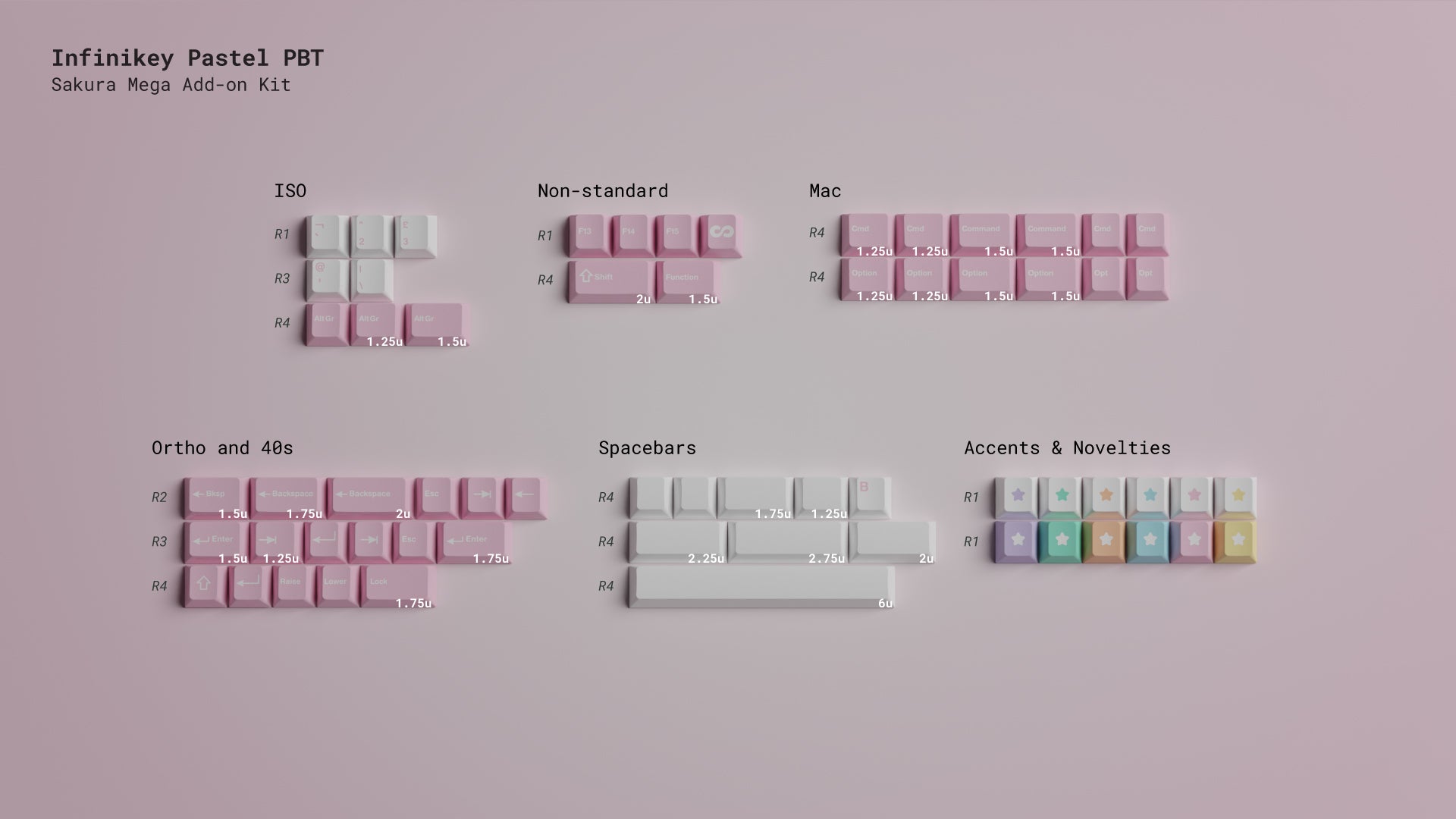 Project Originally Ran: April 2020 
For every statement set we collect, there's always room for a go-to set to make your keyboard shine. Pastel PBT brings you the BoW/WoB of the Pastel World.
With Infinikey, our main goal is to create an affordable, easy to attain PBT set. We now bring you the pastel incarnation of BoW & WoB using the same classic Rounded Gotham legends.
Designed by: Mintlodica with JSON & OneCreativeMind.