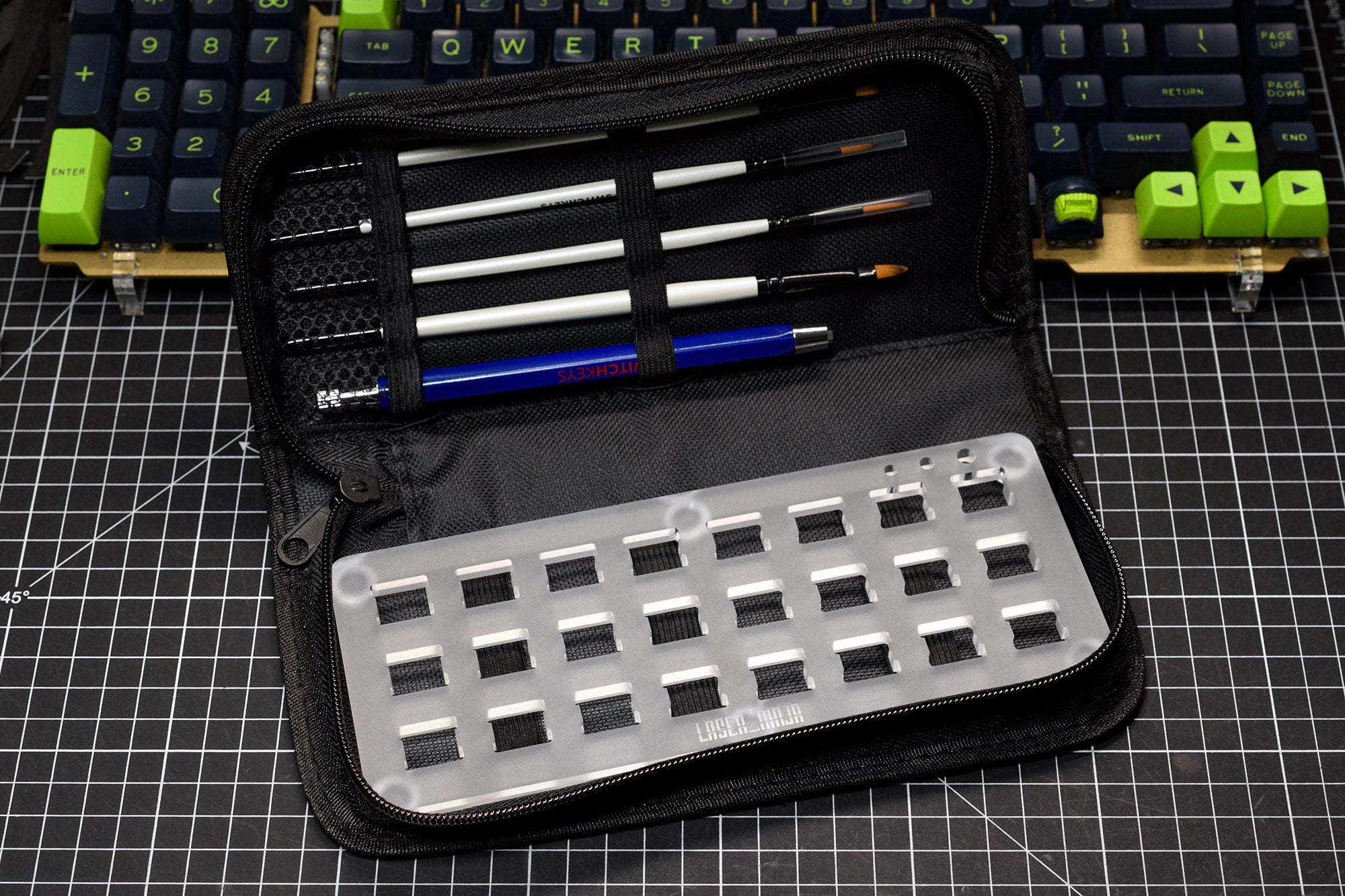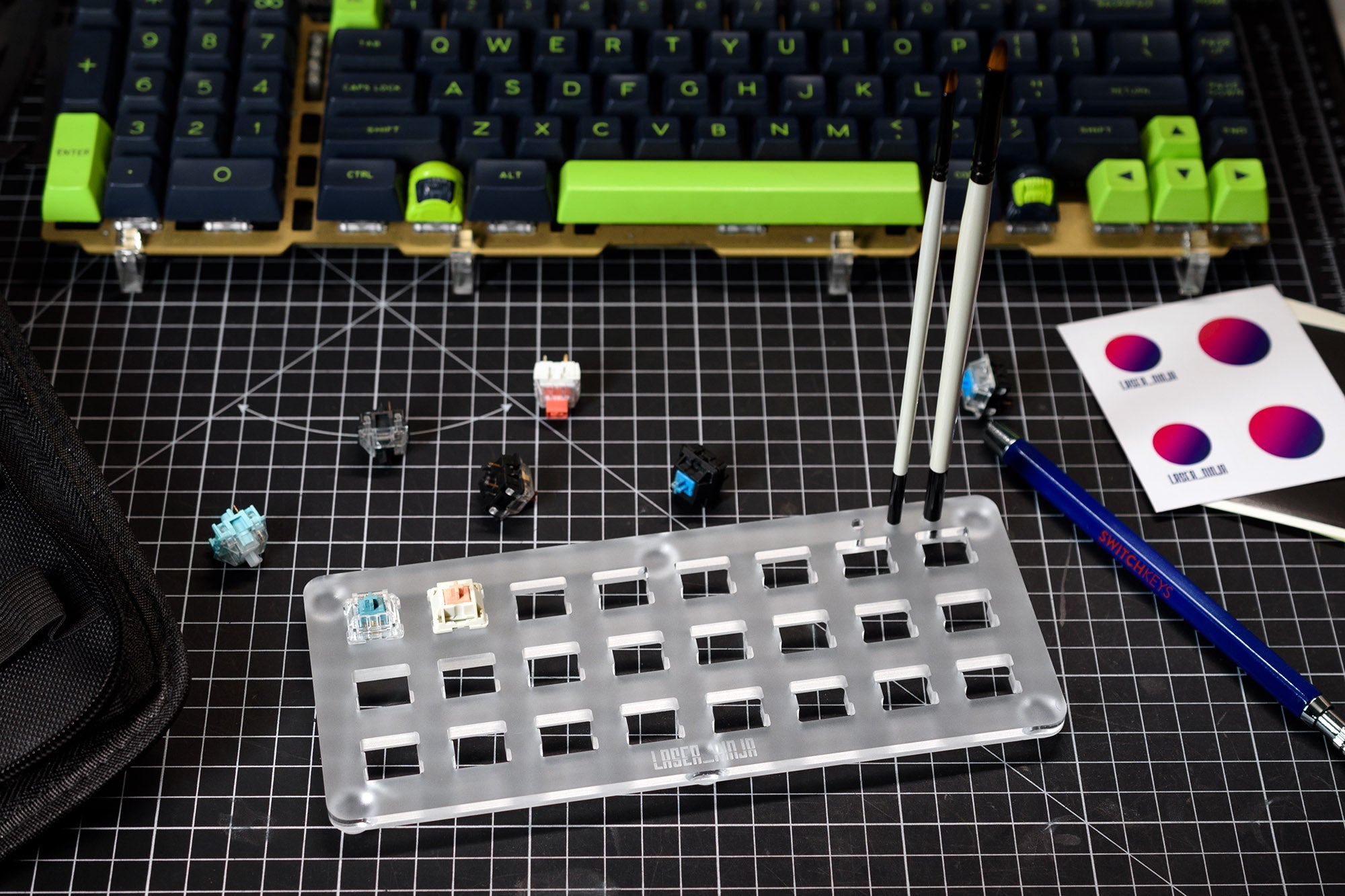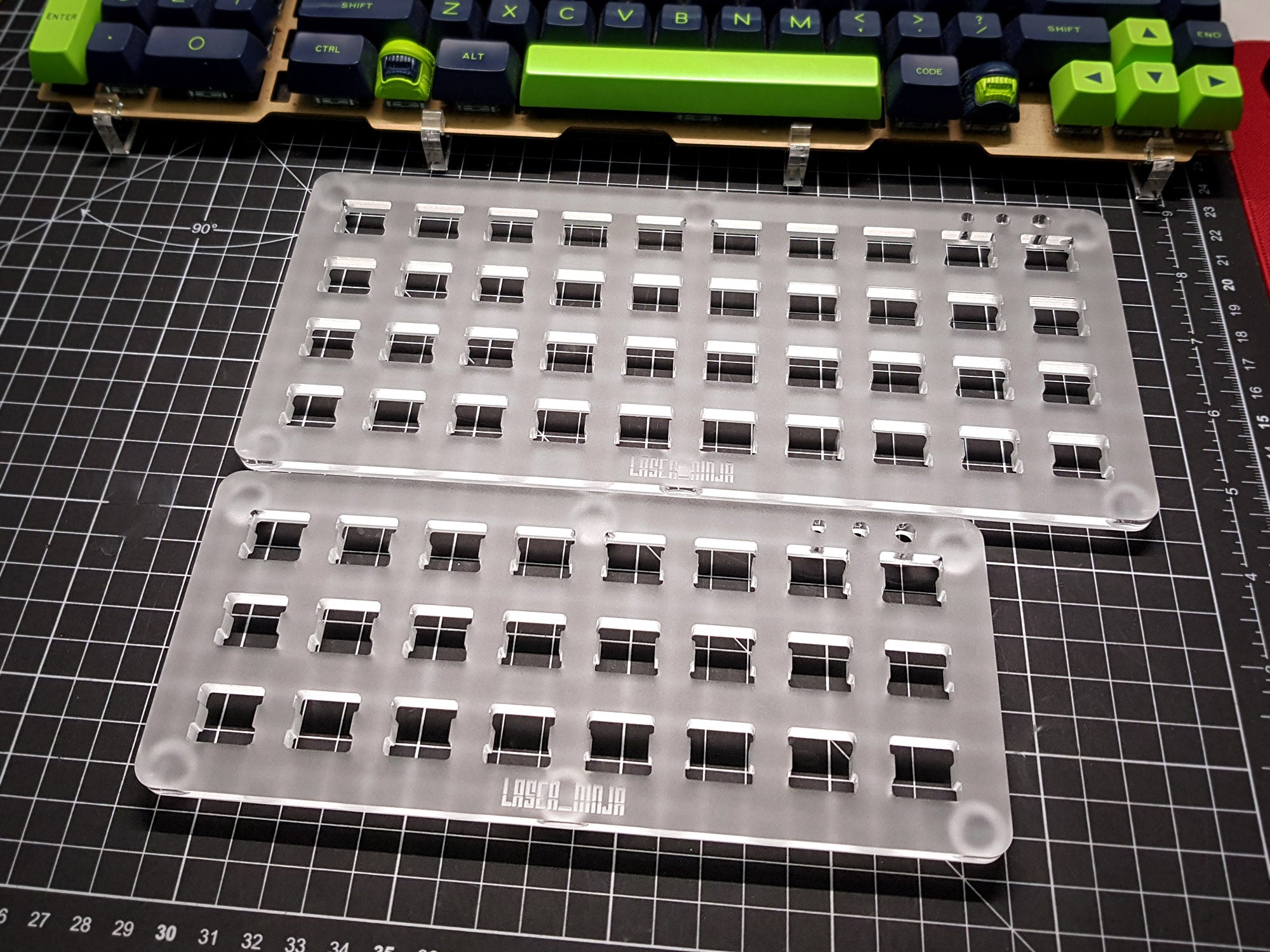 Laser Ninja Switch Mod Plate
Laser Ninja switch mod plates are the perfect platform for lubing, filming and testing switches. Constructed of thick acrylic and secured with rounded bumpons ensuring it stays tight on surfaces.

The grippy switch holes also allow the unit to be used as a switch tester, or just for checking consistency across your lubed switches as they won't fall out.
Features:
Layout:

 

Mod plates have more spacing than tester plates so that fiddly work such as applying films can be done without bumping into adjacent switches. Switch holes have side cutouts so the top housings can be closed onto the switch while sitting on the plate.
Mounting:

 

Switches are friction mounted by pressing them in, and can be removed by pushing them out from below. This is different to most units on the market (loose switch holes) and allows the plate to be used as a switch tester as well.
Material and finish:

 

6mm thick clear acrylic with a silky smooth satin/frosted texture on both sides, that resists dust and fingerprints. Easy to keep clean and looking fresh.
Rubber feet:

 

High quality 3M Bumpons (rubber feet) are pre-applied and positioned for maximum stability.
The 24 slot unit fits perfectly in the spacious Switchkeys Brush Kit, even when packed with lube and other tools.
(Brush kit sold seperate)