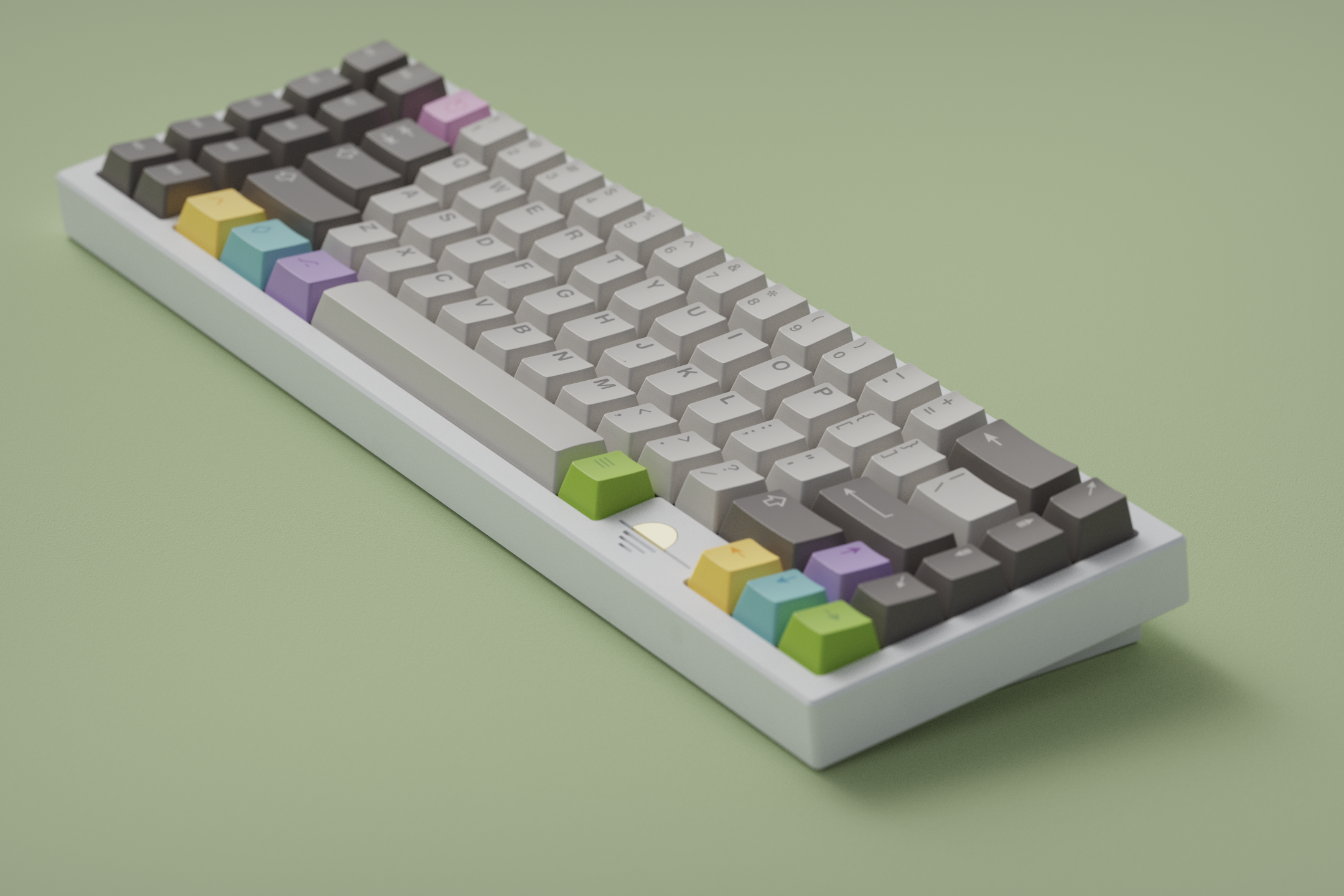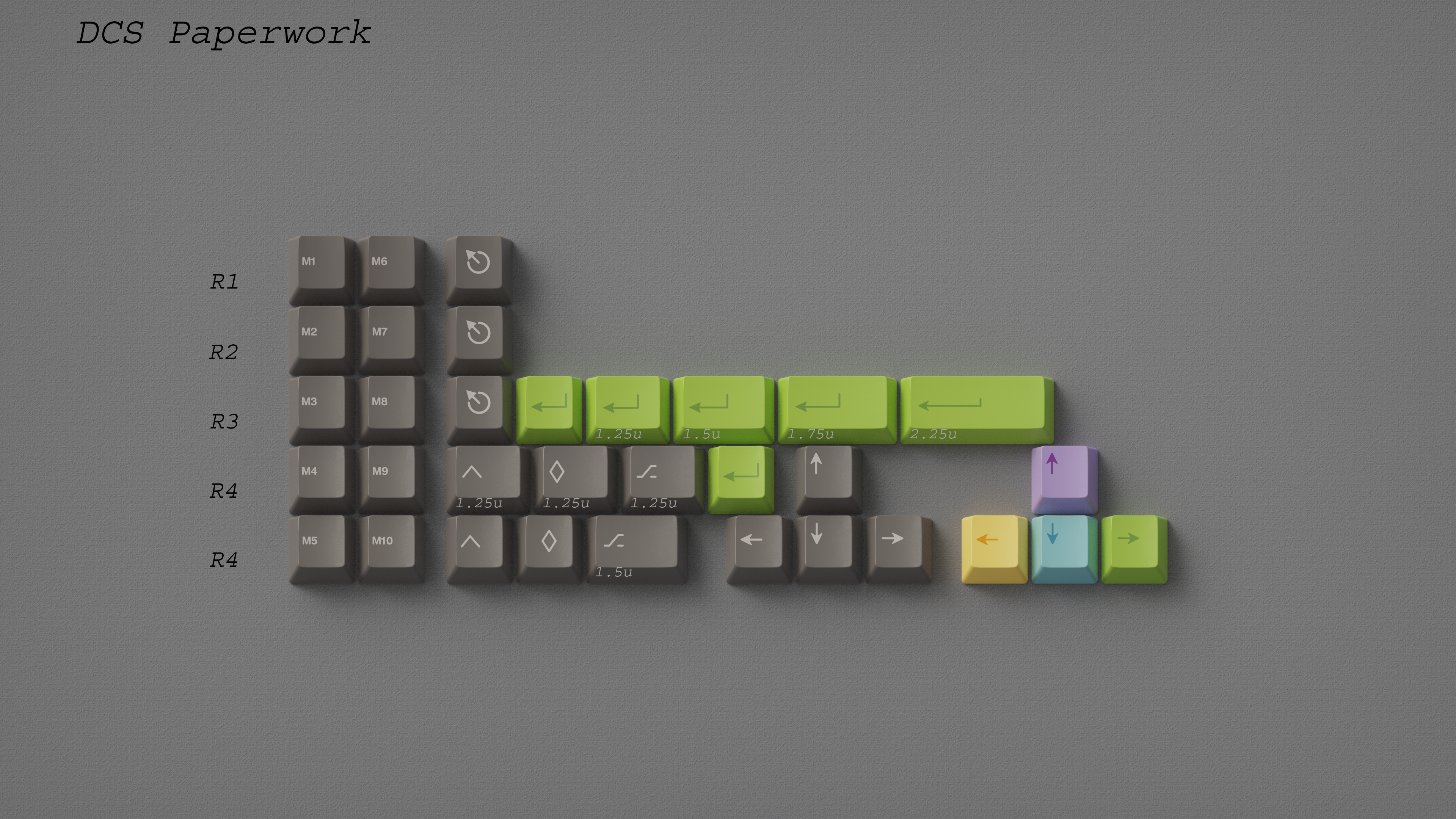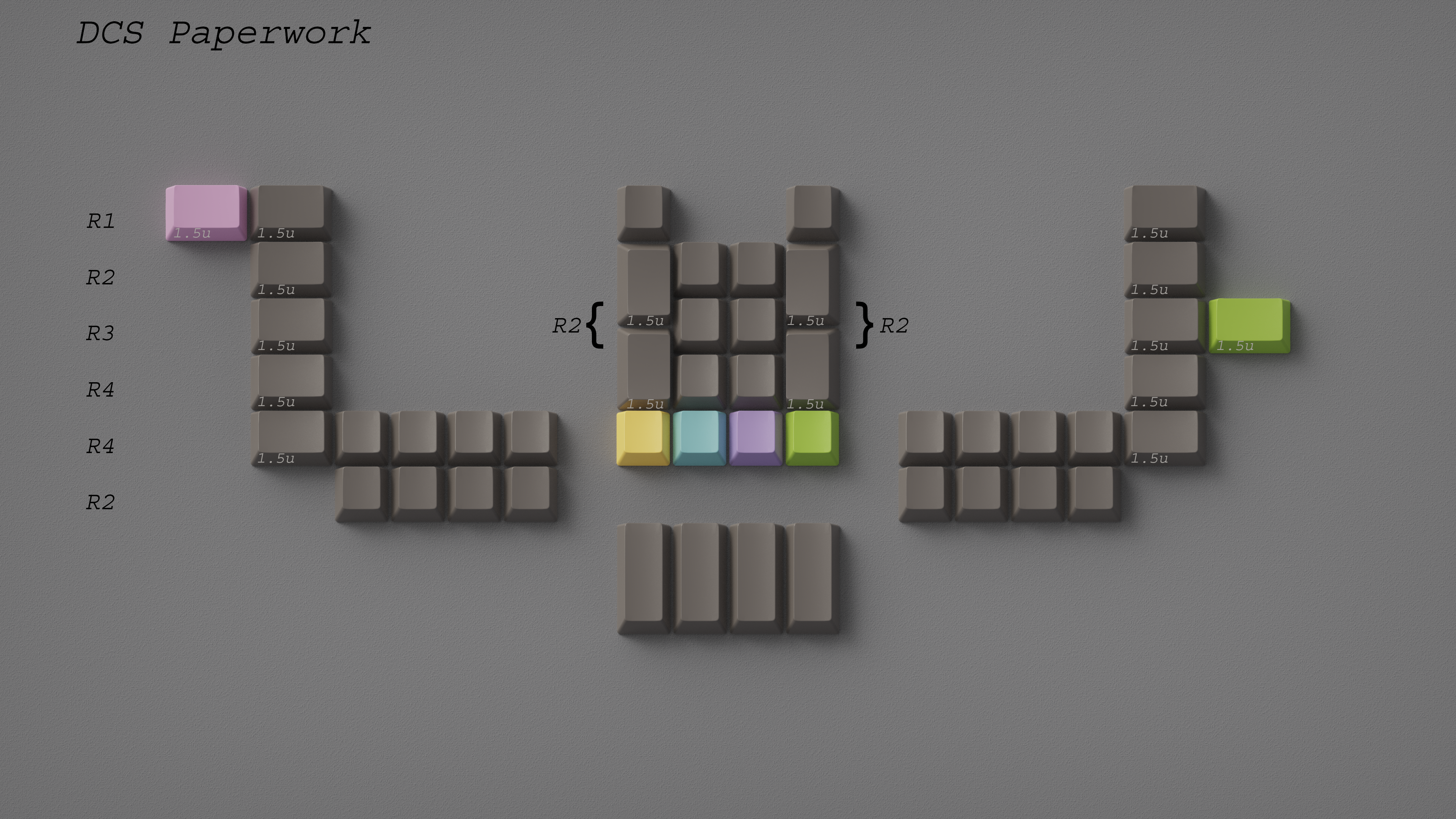 Group Buy originally ran: October 2021
Set Originally Designed by: Evangs AKA Trashman
Kitting by: Dededecline
Renders by: Pwade
Sale Organized by: Davis - 3DKeebs
"Have you ever had a case of the Monday's? Then Paperwork may be the set for you! Sporting an office approved gray color scheme accented with hi-lighter high lights, it's sure to bring a smile and a little excitement to your desk."

Original design by evangs, refreshed for a new decade by davis of 3D Keebs in glorious DCS profile made in USA by Signature Plastics. 
Specifications:
MX Compatible – works with Cherry MX switches and MX-style switches.
Double shot ABS plastic - Will not fade. 
Signature Plastics DCS profile 
Manufactured by Signature Plastics in the United States of America.
The images shown are renders of the product and are only used to estimate the final product. The end product may vary in color from the renders as they are not guaranteed to be 100% accurate to the end product. By purchasing this product, you are agreeing to the above terms