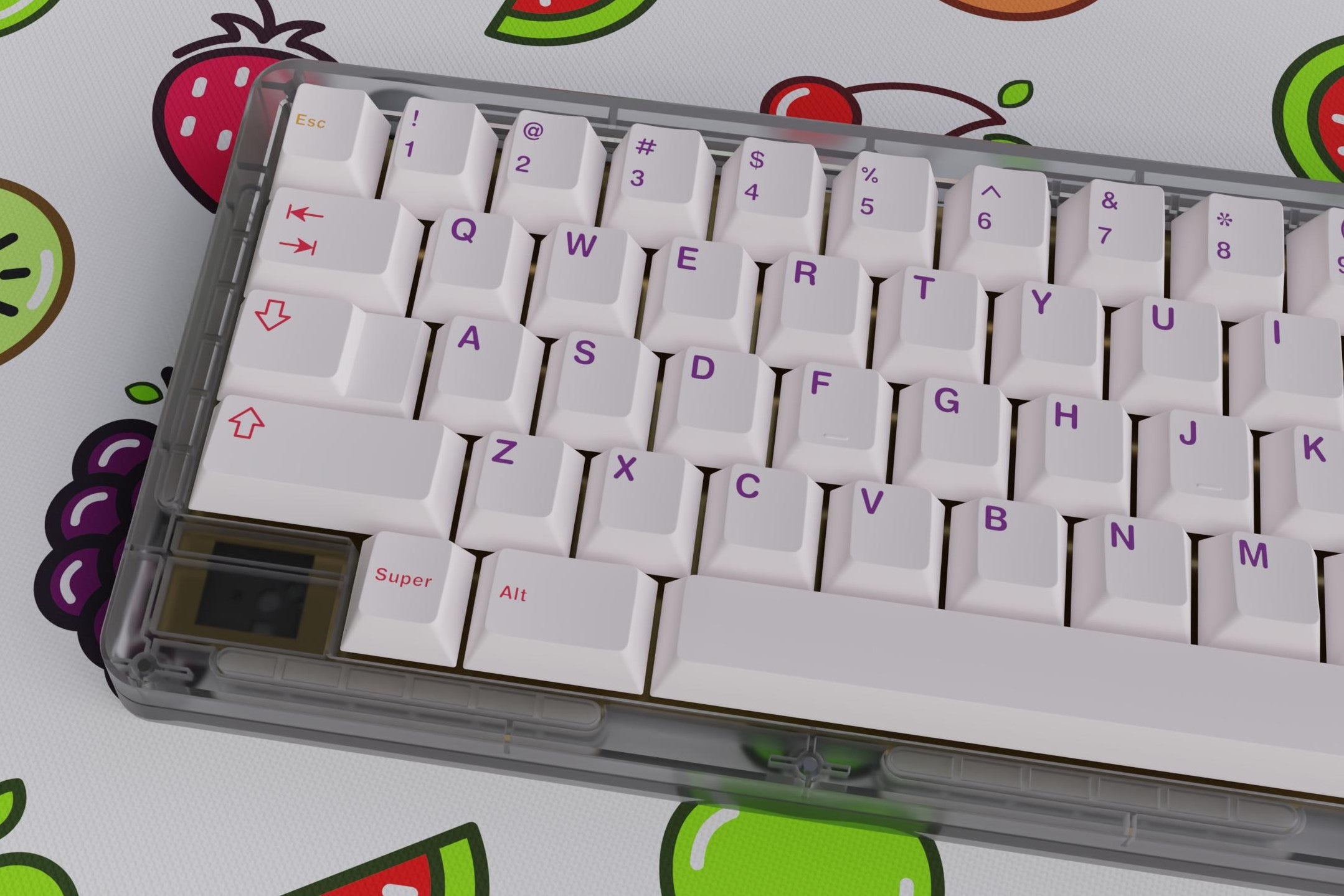 Group buy originally ran: September 2021
MX Compatible – works with Cherry MX switches and MX-style switches.
PBT Plastic / Dye Sublimation – Will not fade or shine over time.
Cherry Profile 
Manufactured by ePBT.
If you require assistance determining if this kit will fit on your keyboard, please join our discord and ask a question in #upcoming-discussion
Set Designer:  Adii
About the set:
"Themed after a popular childhood snack, this ePBT set uses grape-flavored alphas and strawberry flavored mods on a simple white background in order to convey the simplicity of the candy we all love, and all seem to find in packages from vendors.
Add some pops of color by purchasing the colorful accent and spacebar kits, or pay respect to the Japanese roots of this snack with the hiragana kit.
Aimed to be a clean, well priced , full dye sub, cherry profile PBT keycap set, Fruit Chew is sure to find a place on that every growing group buy list we all have." - Adii
The images shown are renders of the product and are only used to estimate the final product. The end product may vary in color from the renders as they are not guaranteed to be 100% accurate to the end product. By purchasing this product, you are agreeing to the above terms and the Group Buy/Pre-Order and Refund Policy found here.