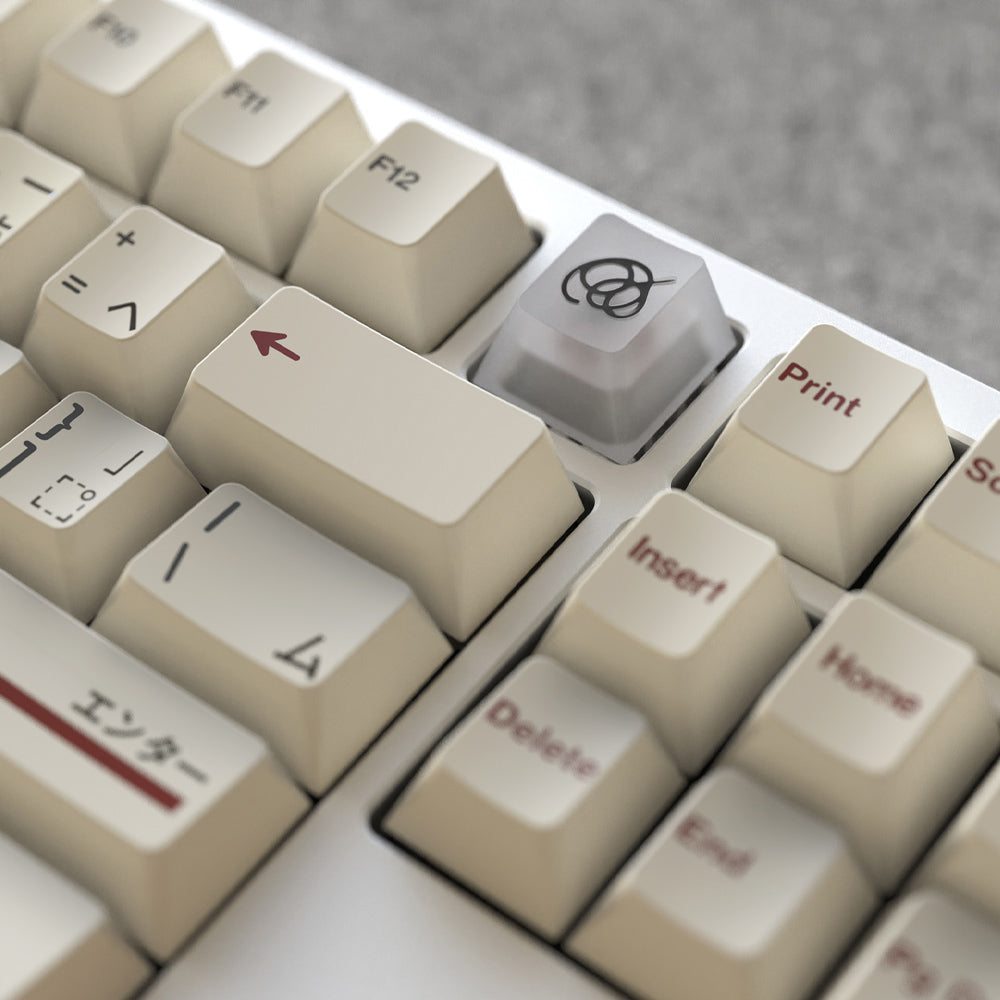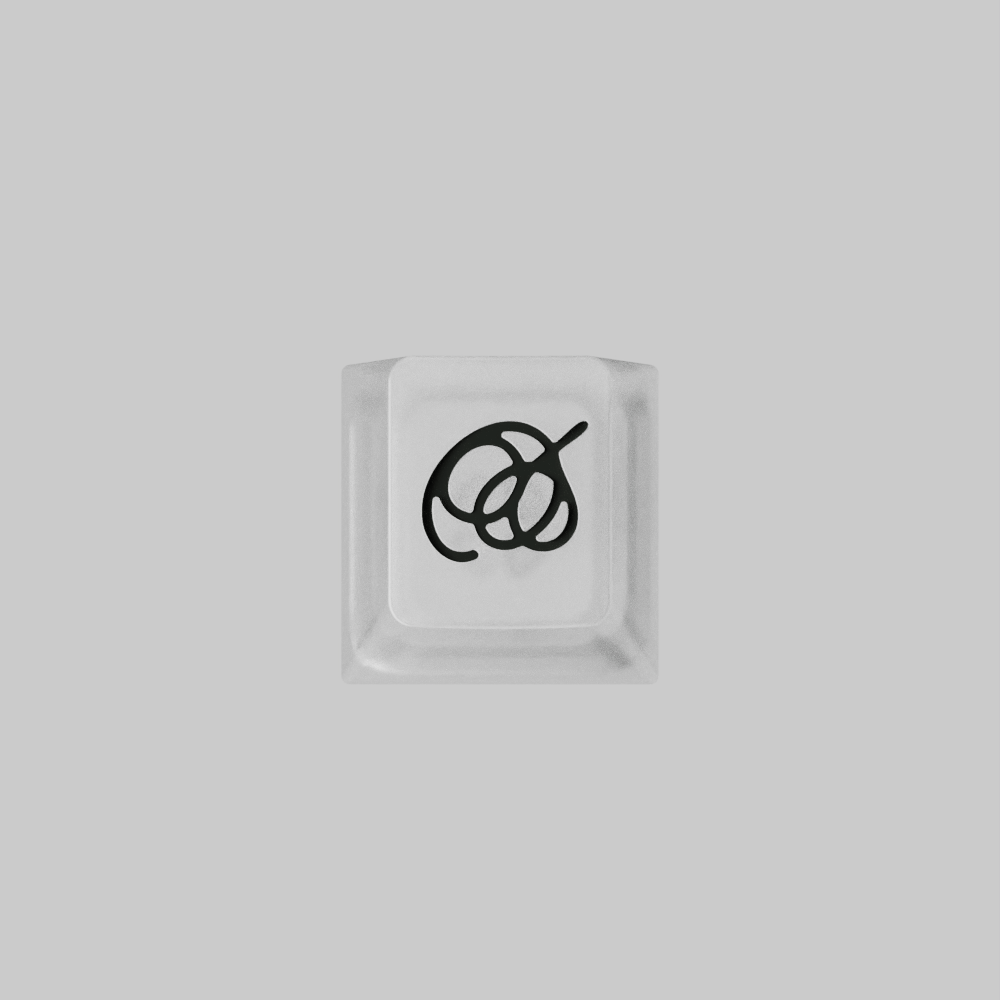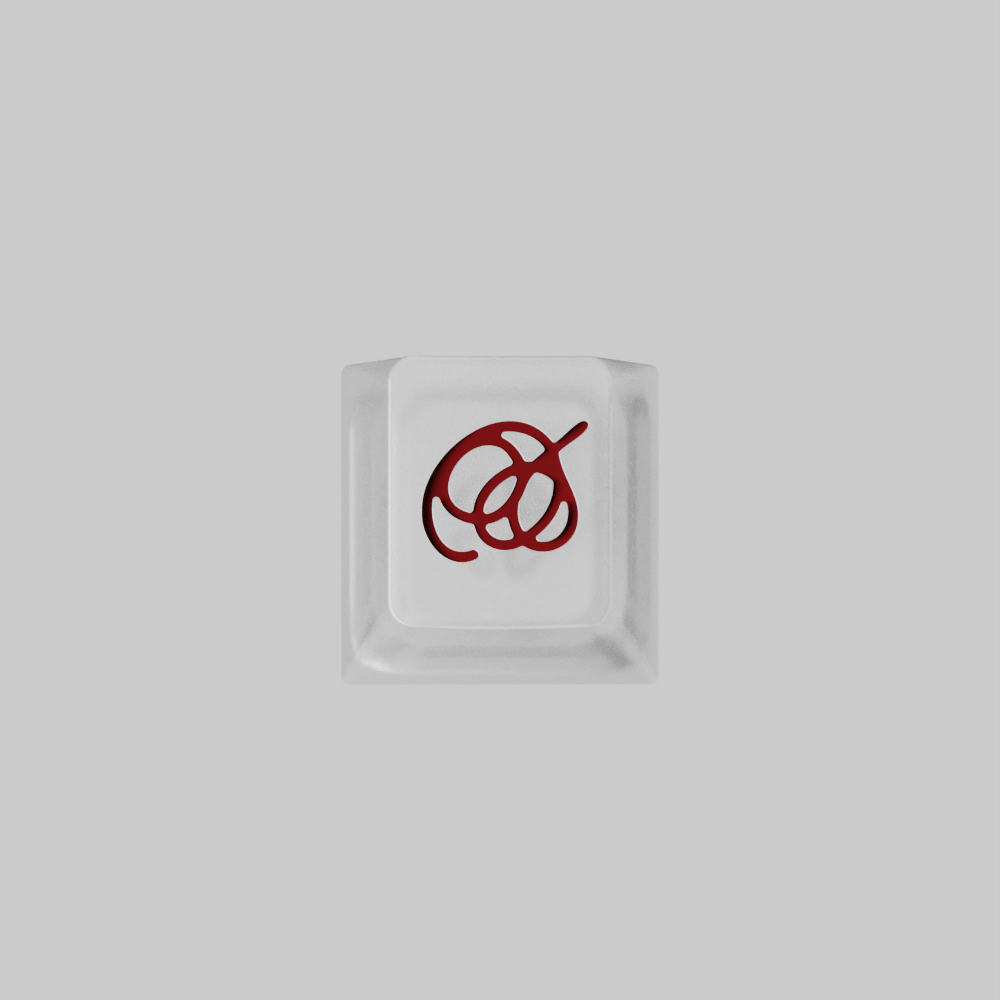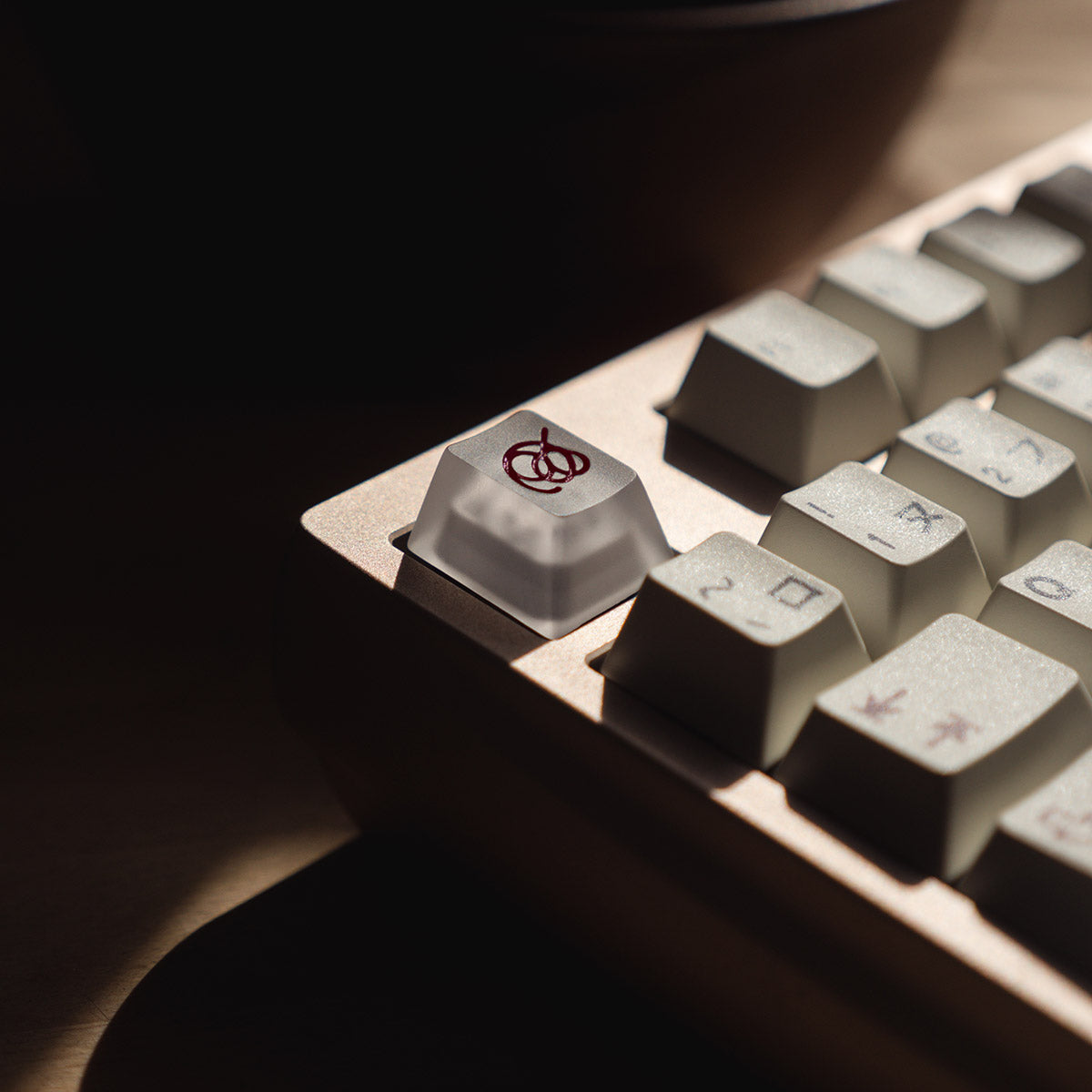 Group Buy Ran: March 2023
Kanketsu - A set rooted in simplicity.
Inspired by a minimalist Japanese design philosophy, translating to "completion", "simplicity", or "brevity", IV Kanketsu is the latest creation by studioblb, designers of GMK Soyamilk. 
The subtle colour palette showcases clean charcoal legends with Katakana sublegends, on a cream beige base with rich red accents that bring an optional extra flair to your board.
The set features thick 1.55mm dye-sublimated PBT keycaps in timeless Cherry profile, with robust compatibility to adapt to Alice, Arisu, HHKB, Apple, and other popular layouts. All novelties and additional keys are included in one extensive base kit, no need to pick any child kits! 
IV Kanketsu has already completed sampling. All color-matching and art is approved for production! Approved samples are marked with "photo" in the bottom right corner. 
Specifications
1.55mm thick PBT

Cherry profile

Dye-sublimation

Wide compatibility (Alice, Arisu, HHKB, and Apple)

All novelties and spacebars included

Custom box
Brevity Switch:
A collaboration with Studio BLB. Brevity is a fun tactile switch to complete your Kanketsu build. Designed for typing accuracy with medium tactile bump and smooth travel on a responsive spring.
Building off of the ground work from the Darkmoon switch, this new switch has the same thick-pole, but in a tactile variety. This new thick-pole stem increases feedback without a harsh bottom out. This stem mimics the feel of a long-pole stem by increasing the strike surface between the pole and bottom housing. It generates more feel and sound without the negatives of the shorter travel and fatigue of the long-pole hitting the bottom housing. Stem rails have also been thickened to decrease wobble. Features a 22mm x 63.5 gram Double Spring for a crisp upstroke.
HPE is softer than traditional switch plastics for a more comfortable typing experience. It also has the smoothest surface finish for clean travel that does not require lubrication. The switches are manufactured dry so you can tune to your liking. Most testers have found lubing the stem and springs offers the best experience. Housing has tighter tolerances so films are not necessary but can be used to change sound profile.
Tv1 Switch

5 pin HPE milky housing

Unique blend stem

Thick-pole stem

Medium tactile stem

3.8 mm travel

1.9 mm pre-travel

22 mm x 63.5 g double spring

Color-matched to IV Kanketsu

Manufactured with Tecsee

Dry switch

36 switches per order
The images shown are renders of the product and are only used to estimate the final product. The end product may vary in color from the renders as they are not guaranteed to be 100% accurate to the end product. Group Buys are subject to delays and setback and therefore the provided timeline is only an estimate. By purchasing this product, you are agreeing to the above terms and the Group Buy/Pre-Order and Refund Policy found here.