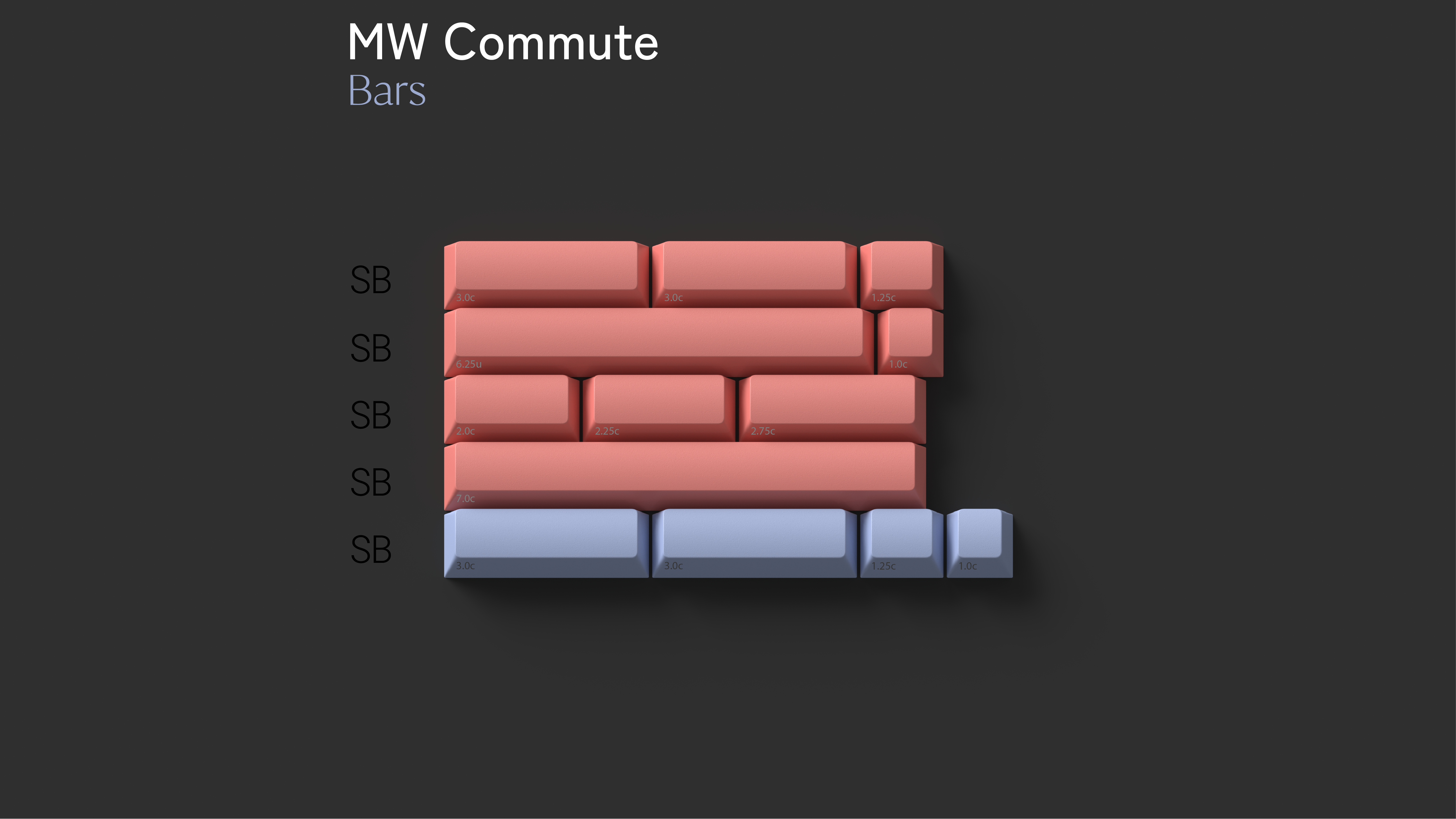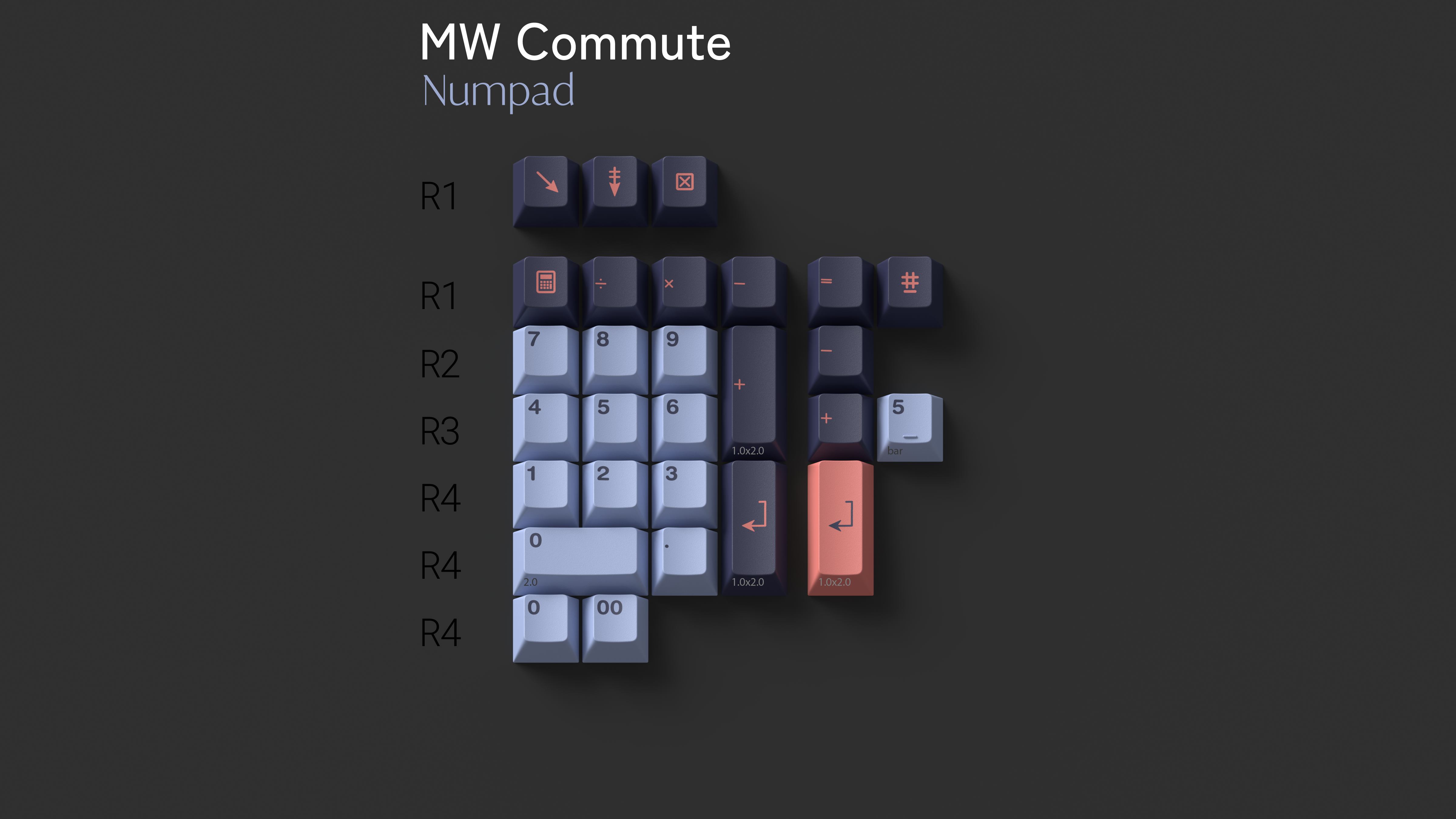 Group Buy Originally Ran: December 2021
Designed by: Acitrin, Chris @ Mechs & Co, and Stellaidoscope
 Keycaps:

 MX Compatible – works with Cherry MX switches and MX-style switches.
Reverse Dye-sub PBT
Cherry Profile.
Manufactured by Milkyway Keys in China
About the set:
"Take a moment.
It's a moment of stillness, a moment of bliss - a long breath taking in the beauty of the dawn or dusk, before a first step onto the platform, and into the chaos of life.
Commute is inspired by these moments, and a colourful sky at the start and end of daily travel to and from the places we go. Work, school, grandma's house.
Purples and blues mixed with vibrant pink wrap you in their gentle embrace. It's a slice of life, on an important tool of your life - your keyboard."
KNØB - COMMUTE
An early morning trip from Tokyo to Osaka, you step onto the Shinkansen - Bullet Train, bento in hand. The train sits on massive forged steel wheels, made by Nippon Steel Company. As the train leaves and gathers speed, the magnetic levitation kicks in, and the wheels retract into the train's body. We took those, and put them on your keyboard in the form of a knob. Enjoy.
Material: Stainless Steel - CNC, bead blasted and polished

Mounting: Uses our signature o-ring pressure fit mount, with screw less exterior

Size: Standard 18mm Diameter, 6mm mount fits EC11 - EC12 encoders

Engraving: 'Shinkansen - Nippon Seitetsu'

Designed by Protozoa
The images shown are renders of the product and are only used to estimate the final product. The end product may vary in color from the renders as they are not guaranteed to be 100% accurate to the end product. By purchasing this product, you are agreeing to the above terms and the Group Buy/Pre-Order and Refund Policy found here.