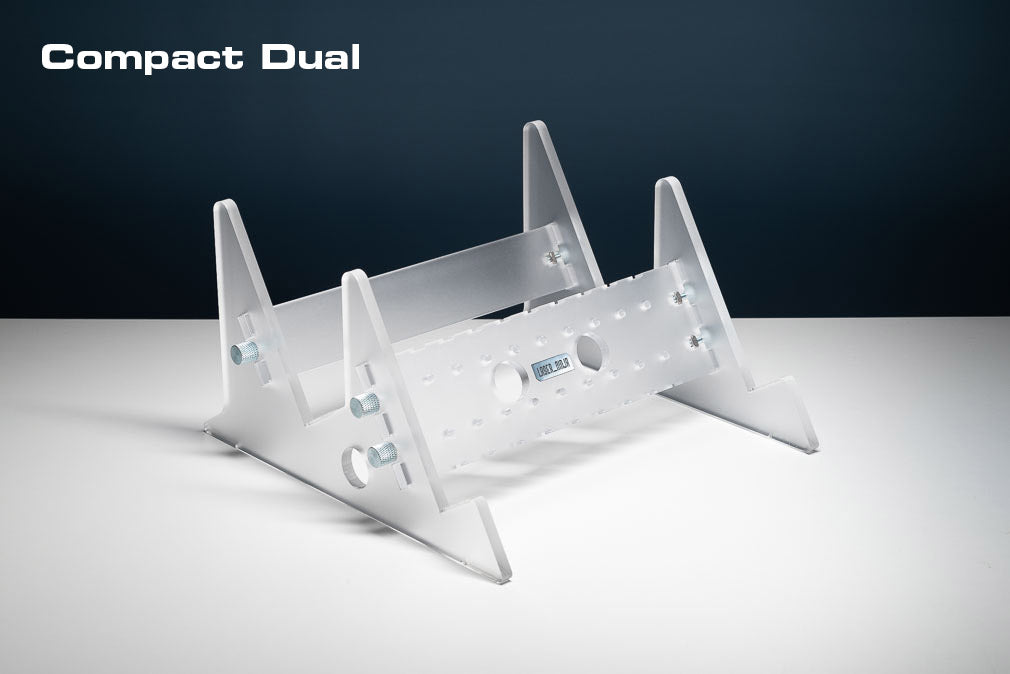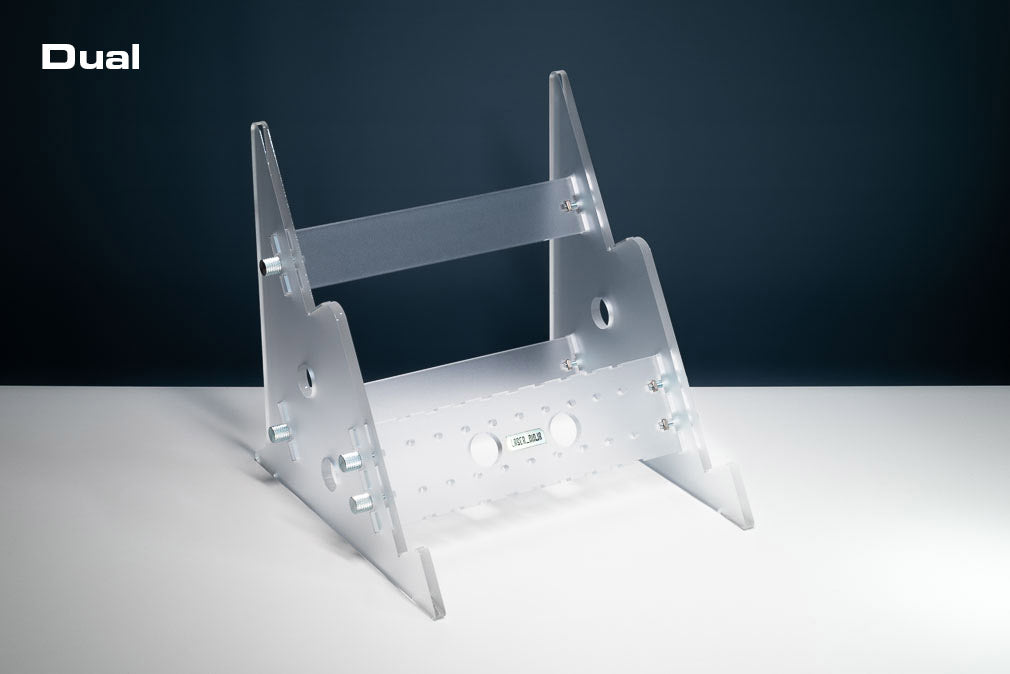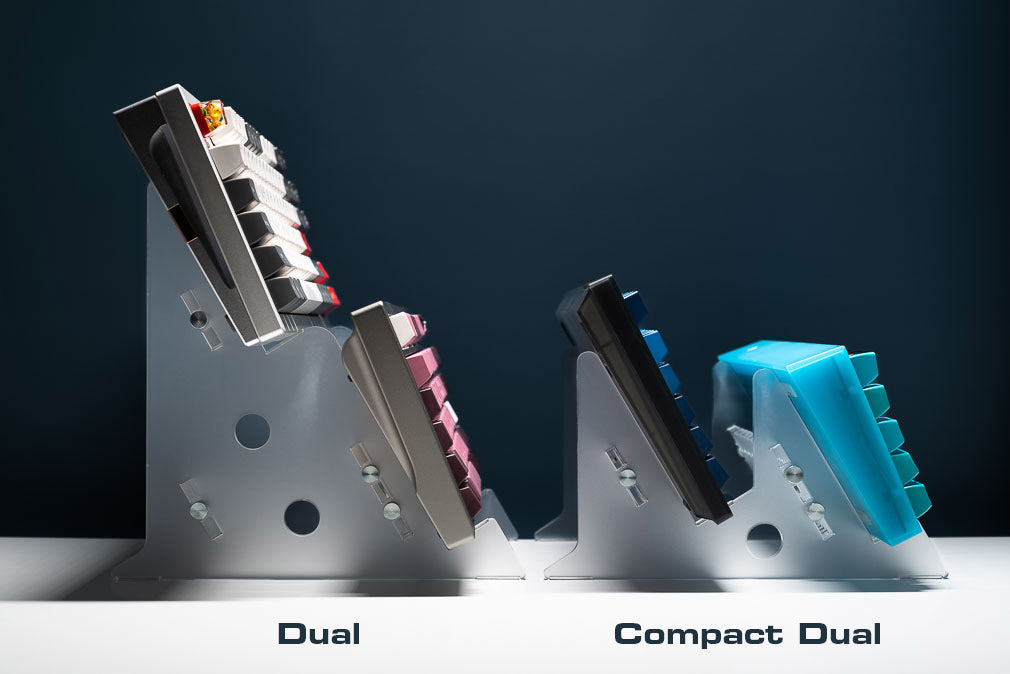 Laser Ninja Keyboard Stands
Laser Ninja makes arguably the best, most aesthetic and sturdiest keyboard stands in the game - bar none. They are constructed of thick slabs of acrylic and secured with heavy duty screws and bushings. The perfect compliment to your desktop and a great way to show off your custom mech.
Features:
Keyboard support:

 

Anything wider than 21cm is supported, which generally means layouts above 50%. In terms of weight, basically anything on the market - the heaviest board tested was over 7kg.
Material and finish:

 

6mm thick clear acrylic with a silky smooth satin/frosted texture on both sides, that resists dust and fingerprints.

 

This blends into the background so the focus is all on the keyboard.
Rubber feet

:

 

Custom cut clear 3M rubber feet are pre-applied on each stand, including where the keyboard rests. They are practically invisible.
Toolless assembly

:

 

Quick and easy assembly using the thumbscrews and nuts, no tools needed. A spare of each is included.
Attachments

:

 

Lastly is the rail system along the middle piece, the holes and notches are designed for future attachments. Examples include support for split boards, floating nameplate and holding other devices.