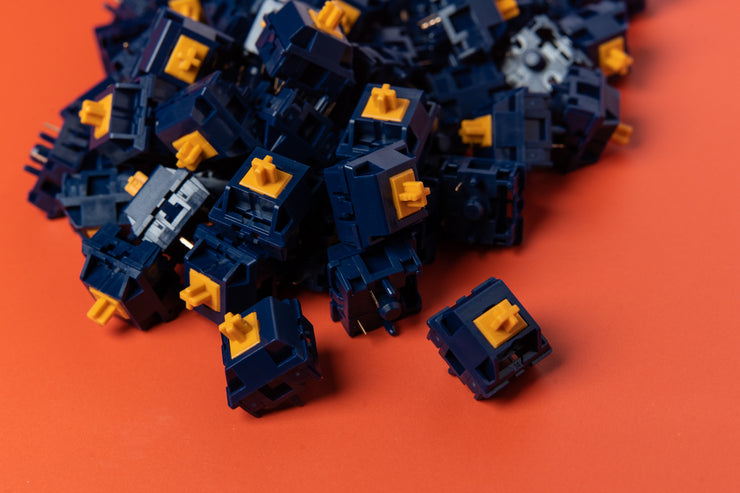 KTT Carpinteria Switches (x10)
Switches come bundled in 10. You will need around 70 for 60/65% keyboards, and around 100 for TKL.

Inspired by the sunsets in Carpinteria, California, these medium tactile switches utilize a dark navy polycarbonate housing and bright orange POM stem. The tactile event is round with minimal pre-travel to create a satisfying typing experience. 
Specifications:
Tactile
Top Housing: Polycarbonate
Bottom Housing: Polycarbonate
Stem: POM
50g bottom-out force 
Long spring

5 Pin (PCB mount)
Unlubed from factory
Manufactured by KTT